'The Flash' Star Jessica Parker Kennedy Speaks Up for Dogs on Instagram
On The Flash, Jessica Parker Kennedy played a speedster who used her super powers to help Team Flash. But in the real world, she uses her power of persuasion to help pit bull dogs. Here is what the actress says about the breed and how she advocates for their wellbeing.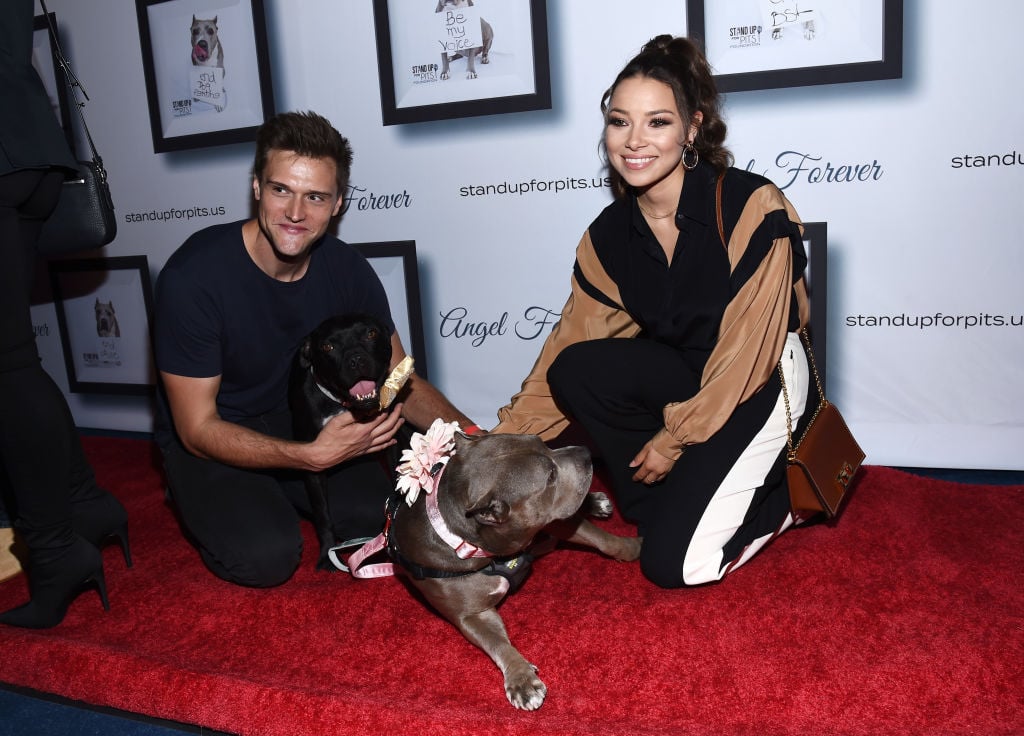 Jessica Parker Kennedy, a hero on 'The Flash'
Season 4 of The Flash introduced Nora West-Allen, the daughter of Barry and Iris West-Allen. Nora traveled from the future to meet her dad, The Flash, who had vanished before she knew him.
Like her dad, Nora was a speedster with exceptional intelligence and a stubborn streak. When suited up as a champion for the citizens of Central City, she went by the moniker, XS.
Nora had a contentious relationship with her mother, which the two eventually worked through as Nora forged her path to heroism. Alas, Nora's time was cut short when she was destroyed before her parents' eyes.
Although Nora has been wiped from their lives, her legacy lives on. In season 6, when the Speed Force dies, Barry plans to use the calculations and research written in his daughter's journal to build a new one. If he succeeds, Nora will have managed to be a hero posthumously, in spite of her demise.
Jessica Parker Kennedy, a champion for pit bull dogs
Like her character on The Flash, Kennedy helps those who cannot help themselves. The actress uses Instagram as a platform for her volunteer activities, including the Stand Up For Pits Foundation.
Kennedy promotes fundraisers for and education about the breed, and she seeks to find families for homeless dogs. In one post, she wrote, "Los Angeles has thousands of these little pittie babies who need a home so so bad! Please visit your local shelter!"
'The Flash' co-stars, Jessica Parker Kennedy and Hartley Sawyer partnered to save a pit
In one Instagram video, Kennedy teamed up with The Flash co-star, Hartley Sawyer, along with Matt Bush from The Goldbergs. In it, the stars made a plea for donations to a Go Fund Me campaign to help a cuddly pit bull named Thunder. As the stars appealed to viewers, Thunder shared a few snuggles with them on camera. In the video, Kennedy made this request:
We just wanted to thank you guys so much for all of your donations for his Go Fund Me. We just have a little bit more to go. If you guys could keep donating, it would mean the world to us, and it would mean Thunder's life. So please keep going, guys.

Jessica Parker Kennedy
Sawyer quickly followed up, saying:
We are so close. We've come so far, and we're gonna get there. I know we're gonna get there. We need to get Thunder out, though. The shelter is full. The South LA Shelter is completely full. There are almost 700 animals here, so we have to get them out as soon as we can. Get some money behind them and make sure that he gets the surgery he needs so that he can have another few years and have a good quality of life.

Hartley Sawyer
The Flash fans and dog-lovers alike will be thrilled to know that the actors-turned-advocates helped Thunder to exceed his Go Fund Me goal, and the pooch has been rescued.
Read more: 'The Flash': Danielle Panabaker Charms Famous Friends With Well-Baked Instagram Snaps