'The Flash' Star Logan Williams' Cause of Death Revealed, Will 'Not Be In Vain', Mother Says
On April 2, actor, Logan Williams, died. He was 16 years old. The young star is known for his work in shows like The Flash, When Calls the Heart, and Supernatural. Details about Williams' death were not known — until now. Here's what his mother, Marlyse Williams, has to say about the loss of her son.
Logan Williams had a whirlwind of a career before his sudden death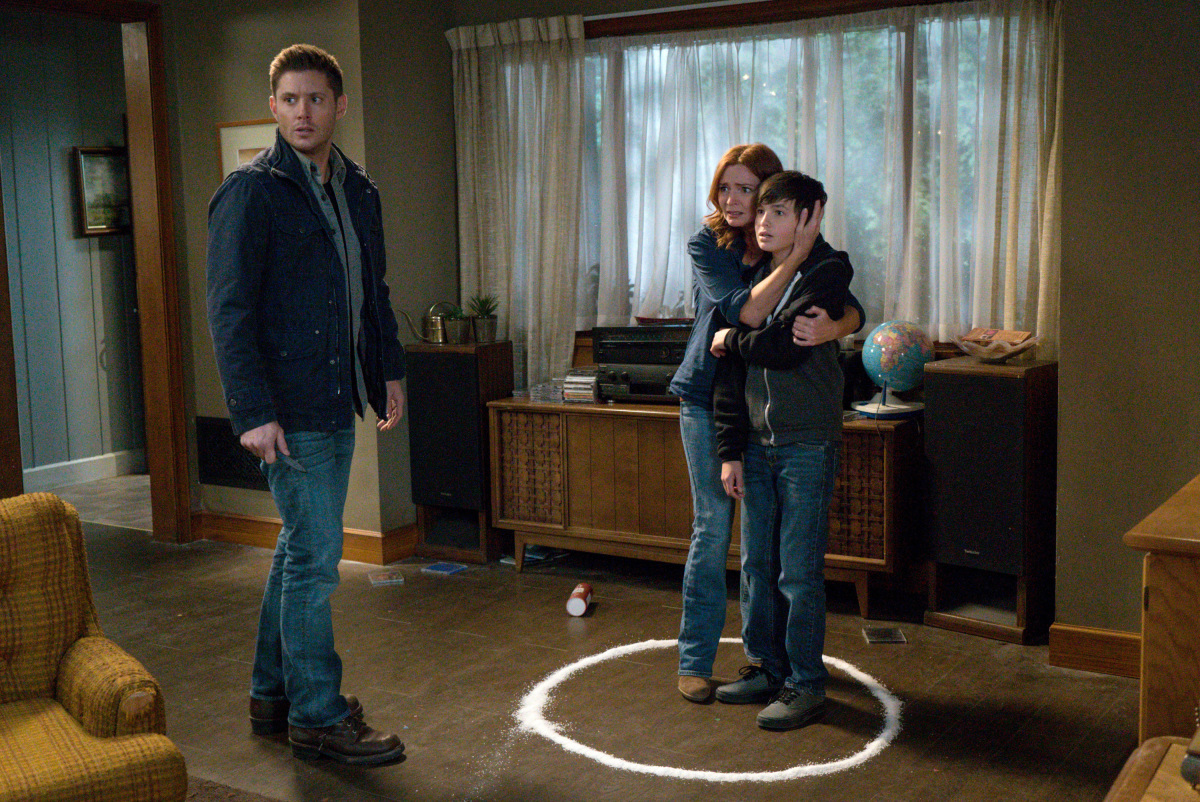 Vancouver, Canada native, Logan Williams, landed his first audition in 2013. At 10 years old, Williams played Jack Spehn in a made-for-TV Hallmark movie, Color of Rain. From there, his career took off.
Williams quickly booked his next few roles, including The Whispers and Supernatural. However, the young talent made a name for himself working in two hit shows simultaneously in 2014.
He booked The Flash as young Barry Allen and When Calls the Heart as Miles Montgomery, staying on The CW superhero series until 2015 and the Hallmark Channel's popular series until 2016.
Williams died one week before his 17th birthday. Details about the cause of death were not revealed, until now.
Williams' mother reveals the cause of death
In a new interview, Willaims' mother, Marlyse, explains what she deemed a "devastating secret." According to preliminary toxicology results, [Logan's] cause of death is due to a fentanyl overdose. Marlyse said her son battled a three-year addiction.
"His death is not going to be in vain," she told the New York Post. "He's going to help a lot of people down the road."
She explained that the audition process for shows like The Flash had become "way too stressful," which led to his use of drugs such as marijuana — which Marlyse said she discovered when [Logan] was 13. She does not know when he transitioned to other drugs but said he "was in complete denial because he was so ashamed."
Marlyse took another mortgage out on her home to get her son into a treatment center.
"I did everything humanly possible — everything a mother could do," she said. "I did everything but handcuff him to me to try to keep him safe."
She kept his addiction a secret to prevent any roadblocks in career opportunities.
"Logan was always hoping to get back into acting, music or whatever future he wanted," she said. "We didn't want people to know because of the judgment, because of the embarrassment, because of the criticism. We wanted it to go away."
She last saw of The Flash star four days before his death.
"He said to me, 'Mom, I'm gonna get clean. I'm going to get better. And I want my new life to start.' I just know the last thing we said to each other was, 'I love you,' " she said.
She's opening up to bring awareness to opioid addiction
Melissa Ethridge's son, Beckett, also recently died — a pain [Marlyse] relates to.
"My heart breaks for [Ethridge] because I know the initial devastation of knowing your beautiful boy is gone. Unfortunately, I can relate," she said. "We are in this horrible club. A club you don't want to be a member of."
To honor her son, Marlyse wants to "create a legacy out of this tragedy" and to "create awareness or help one or five or 100 people to somehow heal and get help."
As for her own healing, she has a nightly ritual that gives her some semblance of peace.
"Every night I put a candle by the window. I just want Logan to know that he's always welcome to come back home," she said. "Sounds so silly, but when he was alive I'd always leave the light on [for] if he'd come home. I leave the light on so he knows I'm here for him."
How to get help: In the U.S., contact the Substance Abuse and Mental Health Services Administration helpline at 1-800-662-4357.