'The Flash' Stars Demand 'Justice for George Floyd' — Grant Gustin and Co-Stars Speak Out on Social Media
The stars of The Flash have become household names. But now they are bringing attention to another name — George Floyd — the Minneapolis, Minnesota, resident who died in police custody on May 25. Many entertainers have taken to Twitter and Instagram to weigh in on the events that transpired. With that in mind, here's how Grant Gustin and his co-stars from The Flash have used social media to become advocates in the midst of the social unrest surrounding Floyd's death.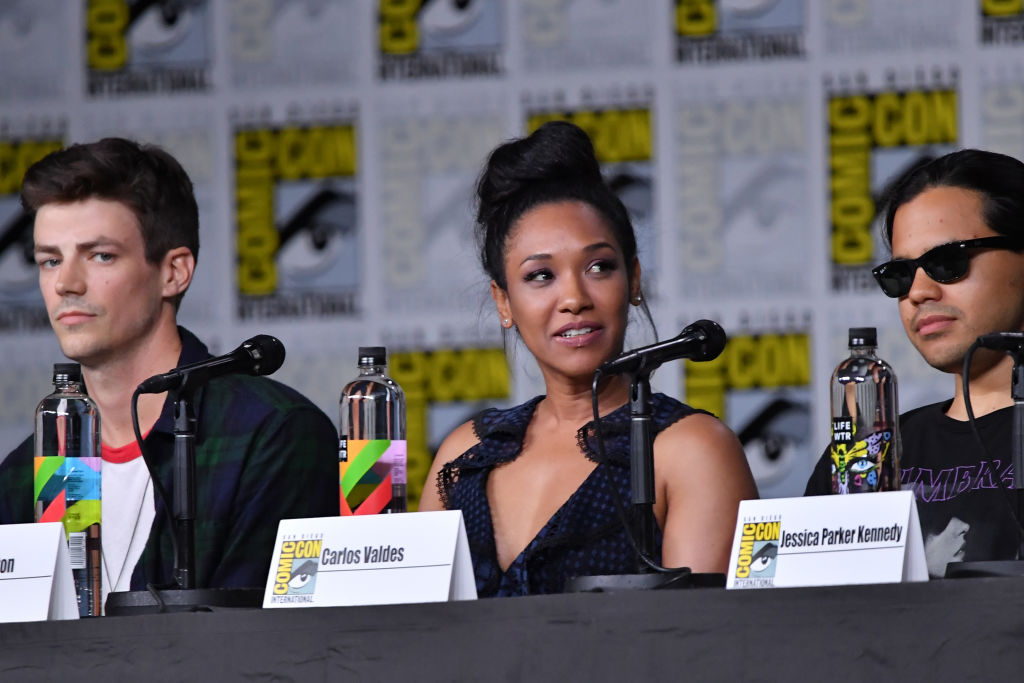 George Floyd died in police custody
America erupted into protests following the death of Floyd, the latest in a string of unarmed African Americans to die while in police custody. Video surfaced of a White police officer named Derek Chauvin kneeling on the 46-year-old man's neck while he was handcuffed, lying face down in the street. Floyd was taken to the hospital where he was pronounced dead.
According to reports by CNN, three other officers were at the scene, and all four officers were fired from the Minneapolis police department. At the time of writing, only Chauvin has been charged for Floyd's death. But many citizens across the country have participated in demonstrations and rallied for legal action to be taken against the other officers.
Although the event occurred in Minneapolis, Minnesota, the effects have rippled across the nation. Numerous entertainers joined fans in demanding "justice for George Floyd." Here's what some of the stars of The Flash have voiced on their personal social media accounts.
'The Flash' star Grant Gustin asked fans to take action
RELATED: Killer Mike Called George Floyd's Death 'Murder Porn' in a Powerful Speech to Atlanta Citizens
In an Instagram post, The Flash star, Grant Gustin, shared a portrait of Floyd by Color of Change. In the caption, the actor wrote, "Text Floyd to 55156. #JusticeForFloyd." According to the organization's website, Color of Change "helps you do something about injustice." The call to action from the organization that Gustin shared is connected to a petition urging the Minneapolis authorities to charge all four officers with murder.
Candice Patton and Danielle Nicolet posted the 'I can't breathe…' quote
RELATED: Killer Mike Wants 'Racism Burned to the Ground,' Not the City of Atlanta, as Protesters Rage Over George Floyd's Death
Both Candice Patton and Danielle Nicolet shared graphics on Instagram with a text message, saying, "I can't breathe…" Many news followers associate that phrase with the Eric Garner viral video, in which he — a Black man — was placed in a chokehold by a police officer. Garner indicated multiple times that he could not breathe before losing consciousness. He was later taken to a hospital and pronounced dead.
As heard in the recent video taken by a bystander, Floyd also uttered those words, "I can't breathe," to Officer Chauvin, who knelt on his neck for several minutes. Floyd can also be heard pleading for help, saying that he is in pain, and asking for his mother before becoming silent and motionless.
In addition to the "I can't breathe…" Instagram post, Patton also retweeted a series of quotes from Bernice A. King, including this one that reads, "If you're not working for justice, stop calling for peace."
Danielle Panabaker and Carlos Valdes also brought awareness to the issue
RELATED: Beyoncé Shares Powerful Message With Her Instagram Followers — 'We're Broken and We're Disgusted'
Danielle Panabaker shared a portrait of Floyd on Instagram with the caption, "#justiceforgeorgefloyd, by @shirien.creates." The actress doubled down with an appeal to the Minneapolis mayor with this tweet: "Mayor Jacob Frey: Justice for George Floyd – Sign the Petition!" Change.org.
Carlos Valdes displayed solidarity with protesters around the country with a prolific quote by Dr. Martin Luther King Jr., tweeting, "A riot is the language of the unheard." The actor also retweeted a video of an Atlanta press conference in which activist and entertainer, Killer Mike, called for the arrest of all four officers involved in the Minneapolis incident.
Many cities, including Atlanta, were placed under a curfew to curtail the volatile demonstrations. Although demonstrators have been asked to remain inside, the conversation has persisted. Social media continues to buzz with the hashtag, #JusticeForGeorgeFloyd.
RELATED: Kylie Jenner Just Spoke out Against Racism; 'I Fear for My Daughter'