'The Flash' Stars React After Hartley Sawyer Gets Fired for Offensive Tweets
'The Flash' just had a major casting shakeup when Hartley Sawyer was fired for tweeting offensive comments. Here's how some of his ex co-stars responded.
The Flash just had a major casting shakeup when Hartley Sawyer was fired for tweeting offensive comments. Here's how some of his former co-stars have responded to the news.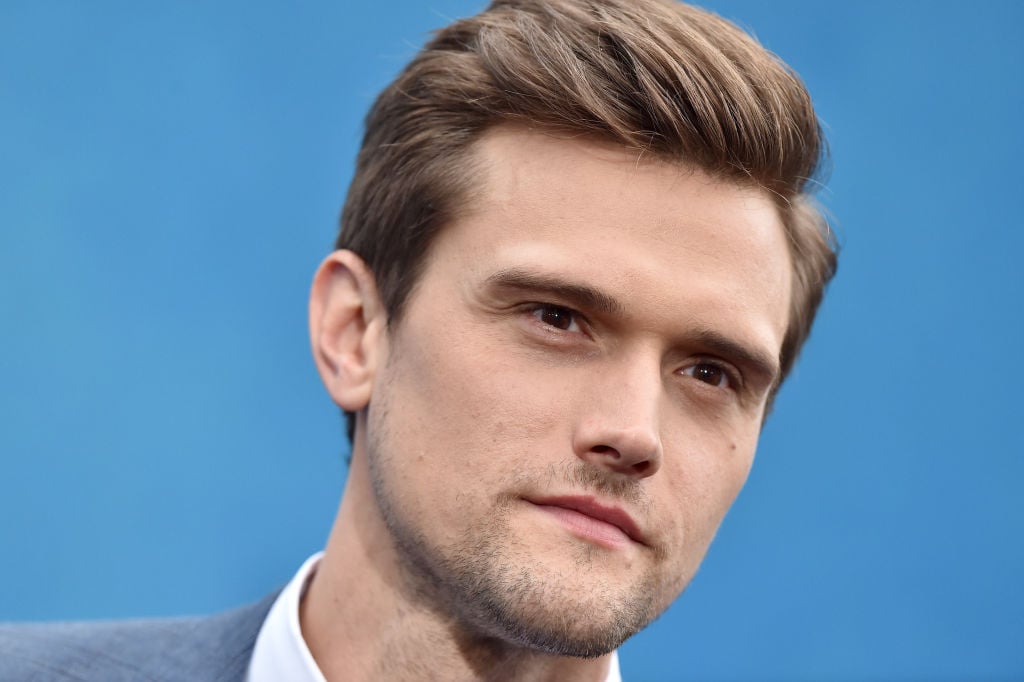 Sawyer's offensive tweets from the past got him fired from 'The Flash'
As reported by Newsweek, Sawyer had previously tweeted racist language and made light of sexual assault. His Twitter account has now been deleted, but not before users could capture screenshots of the actor's past social media activity. In an Instagram post, Sawyer issued an apology for his earlier statements. His post reads in part:
"My words, irrelevant of being meant with an intent of humor, were hurtful, and unacceptable. I am ashamed I was capable of these really horrible attempts to get attention at that time. I regret them deeply. This was not acceptable behavior. These were words I threw out at the time with no thought or recognition of the harm my words could do, and now have done today."
Several days after Sawyer's apology, The Flash cut ties with him for the inflammatory tweets, and some of Sawyer's co-stars weighed in on the news.
Grant Gustin and Danielle Panabaker shared words from the showrunner
In a tweet, The Flash showrunner, Eric Wallace, explained the reasoning behind Sawyer's dismissal from the show. Sawyer's co-star, Danielle Panabaker, retweeted the statement, and star, Grant Gustin, shared it to Instagram.
While Panabaker opted not to add a comment to the retweet, Gustin added the following caption to his Instagram post:
A STATEMENT FROM OUR LEADER AND SHOWRUNNER, ERIC WALLACE. — **

I don't have much to add because Eric's thoughts are stated so eloquently and powerfully.

I will say I was shocked, saddened and angry when I saw the tweets. Words matter.

Grant Gustin via Instagram
Wallace's tweet read in part:
This morning, many of you learned that Hartley Sawyer will not be returning for Season 7 of The Flash. Concerning his social media tweets, they broke my heart and made me mad as hell. And they're indicative of the larger problem in our country. Because at present, our country still accepts and protects the continual harassment — unconscious or otherwise — terrorizing, and brutalizing of Black and Brown people, which is far too often fatal. That's why our country is standing up once again and shouting, "ENOUGH!" and taking to the streets to bring about active change.

Eric Wallace via Twitter
Danielle Nicolet posted her thoughts about Hartley Sawyer on Instagram
The Flash actress, Danielle Nicolet, took to Instagram to share her thoughts on Harley Sawyer's firing.
It's a heartbreaking fact of life that today is not the first time I have learned that someone I know, or work with, is not necessarily who they present themselves to be. At least not to MY face… My Black Face… It's sad and disappointing, but it's not shocking. This is a significant part of the black experience, and also being a woman.

If we learn nothing from the events that have arisen from George Floyd's brutal murder, it is that this SHOULDN'T be our experience. It CANNOT be. Not Anymore. It is NOT OKAY to allow a culture of racism, misogyny, homophobia and anti-Semitism to thrive in the workplace, at the dinner table or on social media.

I hold no ill will toward my former castmate, or anyone who is on their journey toward self-betterment. As an African American woman, I was raised to "forgive them, for they know not what they do". Forgive is what we must do, because without it the pain is too much to bear, and without it we stifle our growth as compassionate human beings.

That said, when you know better, you are required to do better. These past few weeks have been a crash course for this country. I, and every other African American expect better moving forward. Because we matter. BLACK. LIVES. MATTER. Please take a look at the statement from our fearless leader [Eric Wallace] — who's said what needs to be said better than I ever could.

Danielle Nicolet via Instagram
The Flash will return for season 7 on The CW for the 2020-2021 broadcast season. Until then, fans can relive the action with previous seasons now streaming on Netflix.