'The Flash': What Is Danielle Panabaker's Net Worth?
From starring roles on the silver screen to a juicy part on The Flash, 33-year-old Danielle Panabaker has appeared in an impressive number of projects. She became a professional actress as a youngster and has been in the business ever since. With her steady stream of gigs, Panabaker has managed to accumulate significant wealth. Here is a snapshot of Panabaker's career and her estimated net worth.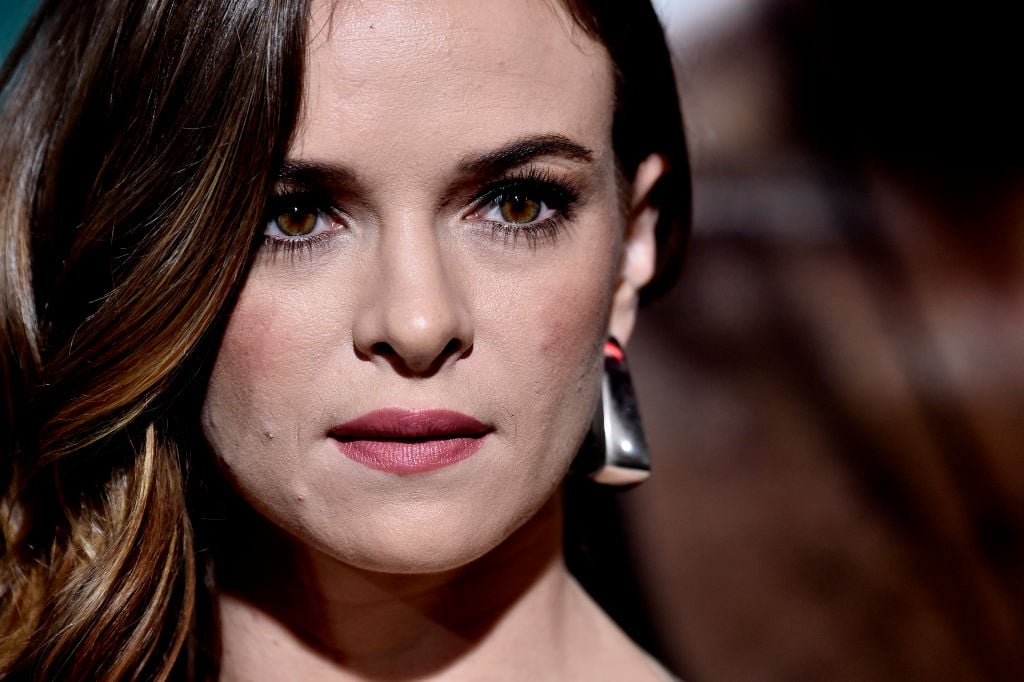 Danielle Panabaker: Big-screen scream queen
Panabaker began her television career with guest appearances on sitcoms including, Malcolm in the Middle, The Bernie Mac Show, and Family Affair. She also stretched her dramatic acting muscles on procedurals like CSI: Crime Scene Investigation, The Division, and Law and Order: Special Victims Unit.
Throughout her teen years and early 20s, Panabaker continued making guest appearances on series and also landed roles in television movies. Her feature film career began with Sky High, and the actress quickly followed up with several other big-screen projects. She hit her stride and brought some of her most memorable characters to life in horror films.
As a rising scream queen, Panabaker demonstrated a knack for roles in scary movies. She starred in classic remakes of Friday the 13th (2009) and The Crazies (2010). The actress also showed up in the horror flicks, Girls Against Boys and Piranha 3DD. Panabaker continued working in various genres of television and film before earning her role as Dr. Caitlin Snow on The Flash.
Danielle Panabaker: Small-screen hero
The Flash premiered in 2014 as a direct spinoff of Arrow. The narrative centered around Barry Allen, a modest forensics expert who gained the power of super speed after being struck by lightning. Panabaker scored the role of Caitlin, Barry's friend and colleague at S.T.A.R. Labs, and founding member of Team Flash.
It was in season 3 of the show that Caitlin gained her metahuman ability to create and manipulate ice. Since then, Panabaker has been killing it on screen as both the mild-mannered Caitlin and the ice-cold Frost. On the show, Panabaker expertly swings between the characters' opposite personalities, which can shift from episode to episode, or from scene to scene. It is no wonder the versatile star's popularity has skyrocketed.
In addition to her on-screen presence, Panabaker has stepped behind the camera to direct episodes of The Flash. With talent of her caliber, Panabaker has boundless creative possibilities and major earning potential.
Danielle Panabaker's current net worth
According to Celebrity Net Worth, Panabaker is worth an estimated $3 million. With nearly 60 acting credits, a budding career as a director, and a solid fan base, she is primed to bank even more bucks in the future. Time will tell where the actress' next adventure will lead.
The Flash airs on Tuesdays at 8 p.m. on The CW and previous seasons are currently streaming on Netflix. Fans can also catch some of Panabaker's other work streaming on various platforms, including The Crazies on Amazon Prime Video and Friday the 13th on Netflix.
Read more: 'The Flash': Danielle Panabaker Charms Famous Friends With Well-Baked Instagram Snaps