'The Flash': What is Jesse L. Martin's Net Worth?
Jesse L. Martin has portrayed Joe West for six seasons on The Flash. But before that, the actor had already logged an impressive amount of experience on television and in films. And with a steady career of lucrative gigs comes the opportunity to earn some serious dough. Keep reading to find out Martin's estimated net worth and to get a snapshot of how he banked the bucks.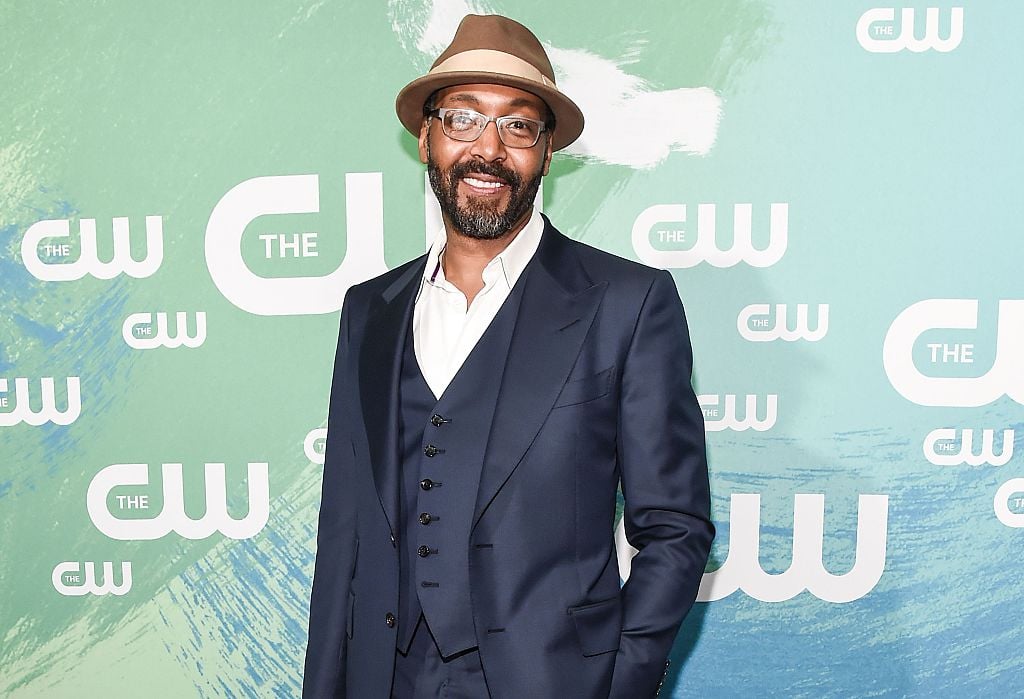 Jesse L. Martin: From Broadway to primetime
As an accomplished singer, Martin originated the role of Tom Collins in the Broadway musical, Rent. After a successful run in theater, he transitioned to the small screen.
Martin began his television career with guest appearances on the classic soap operas One Life to Live and Guiding Light. But being a longtime daytime player was not in the cards for Martin. He quickly moved on to a stint on the short-lived primetime drama, 413 Hope St.
After that show ended, Martin landed several roles on television, most notably, a recurring part on Fox's Ally McBeal. He portrayed Dr. Greg Butters, a love interest to Ally, and occasional singing partner to Renee. When Greg and Ally's relationship ended, so did Martin's time on the show. But it wasn't long after that before fans spotted him on a different network.
Jesse L. Martin as Detective Ed Green on 'Law and Order'
Martin starred as Detective Ed Green on NBC's long-running procedural, 'Law and Order,' from 1999 until 2008. He quickly became a fan-favorite personality and appeared in a whopping 198 episodes before departing the series. It appears that his exit was a welcome break from the hectic shooting schedule.
About his departure, the trained singer told Entertainment Weekly, "I need to get back on stage before I get too scared to do it again. And with that schedule, it would be really difficult for me to ever really get to do anything like that."
Aside from his work in theater, the entertainer continued popping up in films and on television in various roles. Martin even took the opportunity to show off his singing chops again on NBC's Smash. Then, his next long-term gig took him to The CW.
Jesse L. Martin as Police Captain Joe West on 'The Flash'
Martin slipped into the familiar role of a police detective on The Flash in 2014. But other than the badge, this series is vastly different than his previous crime procedural program. This time, Martin must exhibit the steely demeanor of a law enforcement professional in the midst of fantastical situations.
The Flash is a DC Comics-based show, and a direct spinoff of The CW's mega-hit, Arrow. On the show, Martin portrays Joe, the cop who became Barry Allen's surrogate father long before Barry became The Flash.
The series about the Scarlet Speedster is wildly popular with fans and critics alike, earning a whopping 89% Fresh Rating on Rotten Tomatoes. The acclaim is due, in part, to the high caliber of talent on the show, and Martin leads the charge with his stellar performances.
What is Jesse L. Martin's net worth?
From the stage to television to films — Jesse L. Martin has entertained audiences for nearly three decades. And with his high-profile roles comes a healthy bank account to match. According to Celebrity Net Worth, Martin's estimated net worth is $10 million. With his track record of bringing authentic characters to life, he has the potential to continue building his wealth in the future.
Read more: 'The Flash': Is a My Chemical Romance Song a Clue About Joe's Fate?