'The Flash': What is Tom Cavanagh's Net Worth?
Some know him as the powerful, smart, and super dangerous Professor Zoom (also known as Eobard Thawne) on CW's original superhero series, The Flash. However, this actor appeared in a few other popular television shows, including Scrubs and Ed. 
What is Tom Cavanagh's net worth? Here's what we know about this Canadian actor. 
Tom Cavanagh is one of the stars of 'The Flash'
Although this series is based on the DC Comics character the Flash, there are several other people with superhuman abilities who appear throughout this CW original. That includes one character, Professor Zoom, who also has superhuman speed, as well as accelerated healing, and genius-level intellect. 
This character, real name Eobard Thawne, is the archenemy of the Flash and is portrayed by Canadian actor, Cavanagh. As the series went on, Cavanagh branched off to work in other departments. He directed episodes in seasons 3, 4, and 5 of The Flash, according to their Fandom Page.
Tom Cavanagh appeared in television shows like 'Scrubs' and movies like 'Yogi Bear'
Yes, he's currently working on the CW series, but Cavanagh appeared in a number of award-winning television shows. That includes Scrubs, where he portrayed the mayo-hating Dan Dorian for some episodes from season 2 through season 8 of the series.
For the series, Ed, starring Modern Family's Julie Bowen, this actor portrayed the title character, a recently-fired New York attorney named Ed Stevens. The show ran for four seasons, earning a number of awards and nominations along the way, with Cavanagh producing and directing several episodes.
After that, Cavanagh appeared in a few movies, including Tom and Grant, Yogi Bear, and Love & Debt. According to IMDb, he appeared for a short time in shows like Van Helsing, The Goldbergs, and Love Monkey. He also appeared in live performances, including the Broadway revival of Shenandoah.
Cavanagh even had a cameo in the Disney Junior animated series, Doc McStuffins, as the character Big Jack. The earnings from these projects contribute to his overall net worth, which some estimate is in the millions.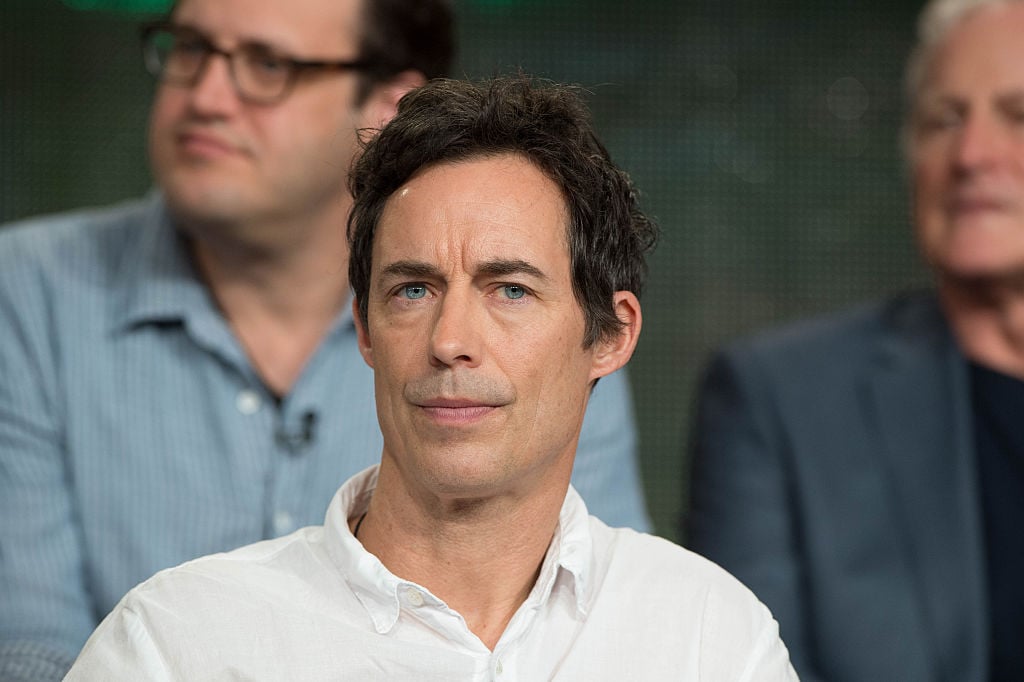 What is 'The Flash' actor Tom Cavanagh's net worth?
According to Celebrity Net Worth, this Canadian actor has an estimated $4 million. This is mostly due to his roles in various movies and television shows, as well as his work in commercials prior to his breakout performance in Ed. 
He also, presumably, earns some money from his work both directing and producing several television shows, including The Flash. This actor currently resides in Los Angeles with his wife Maureen Grise, a photo editor for Sports Illustrated. 
Viewers can watch episodes of The Flash featuring Cavanagh on the CW or on Netflix. Aside from that, fans can keep up with the actor on his social media accounts.