'The Flash': When Does Season 8 of the Show Premiere?
The Flash season 7 ended in July, but fans won't have to wait long for new episodes to appear. The CW gave its stamp of approval to the newest season back in February 2021. The upcoming season will be lengthy with up to 23 episodes slated to air on Tuesday nights, so there is a lot of action headed to your nearest TV screen. And if you didn't catch it while it was airing on TV, it's all available on Netflix right now.
Here's when 'The Flash' Season 8 is coming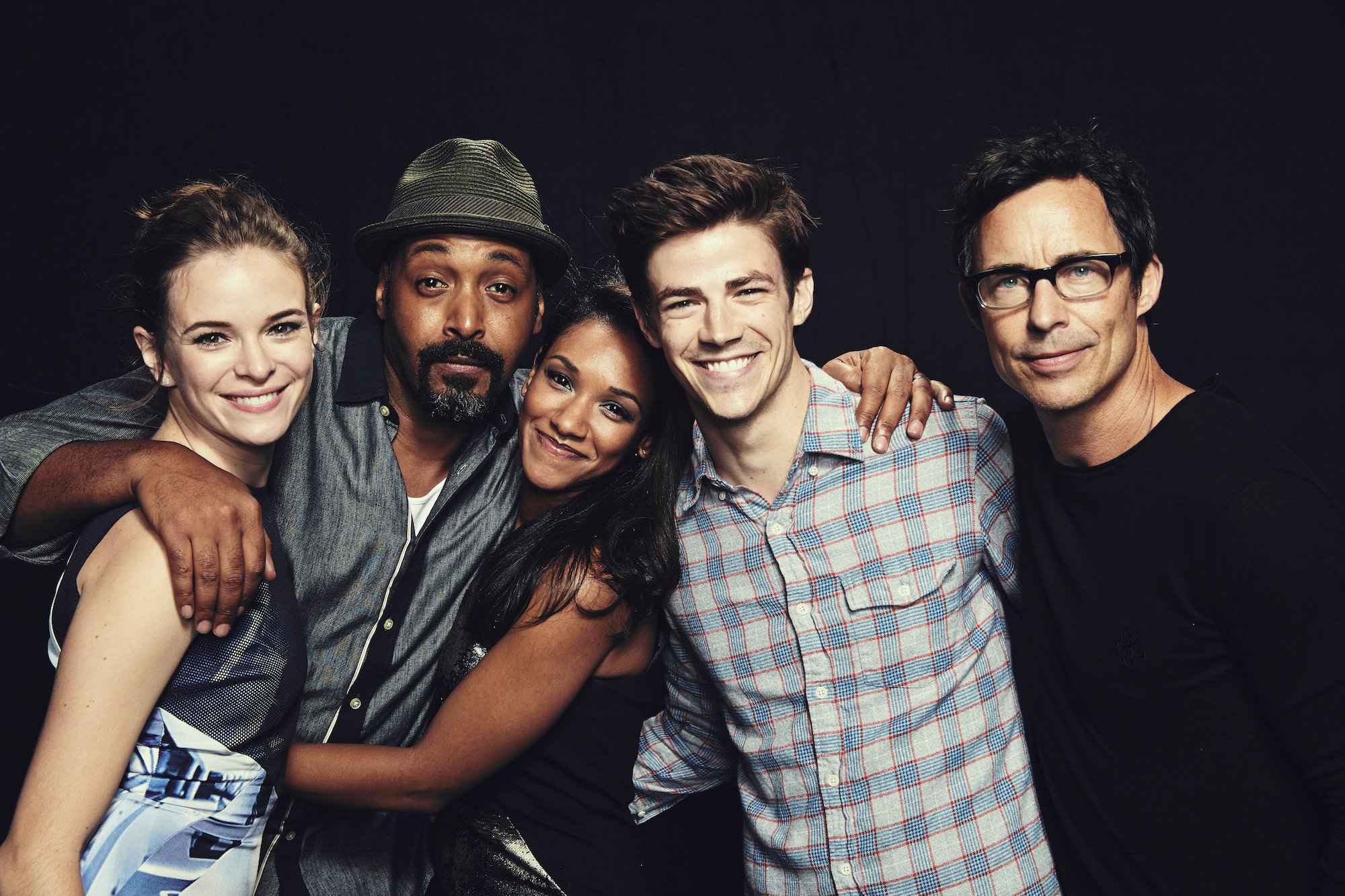 Mark your calendars for November 16, 2021! According to Newsweek, that's when season 8 of The Flash will be live on The CW at 8 PM. Fans who watch online can stream the episodes on Netflix the next day.
The season premiere will be a part of the Arrowverse crossover event planned by The CW. So, watch for Superman, Lois Lane, and Star Girl to cross paths with Flash during this five-episode Arrowverse event.
Here's what to expect from season 8
Grant Gustin (Barry Allen), Candice Patton (Iris), Danielle Panabaker (Caitlin Snow), and Jesse L. Martin (Joe West) have all confirmed that they are returning for season 8. Returning guest stars include Jordan Fisher (Bart), Jessica Parker Kennedy (Nora), and Natalie Dreyfuss (Sue Dearbon). Characters Carmen Moore and Godspeed are also slated to appear in season 8.
Shocking news from season 8 is that Carlos Valdes (Cisco Ramon) and Tom Cavanagh (Harrison Wells/Reverse-Flash) have left the show, as reported by Looper.  The Flash series behind. It's the first time that Reverse-Flash hasn't had a prominent role in the televised version of The Flash, but there are rumors that Reverse-Flash will make an appearance before season 8 concludes.
Here's a quick recap of season 7 [spoilers ahead]
The coronavirus (COVID-19) pandemic shut down the production of season 6 and caused fans to be left wanting answers to the cliffhangers. The season 7 premiere was a revamped version of what should have been the season 6 finale. Instead of starting from a new storyline, season 7 picks up where season 6 abruptly ended. Flash and co were still working to develop an Artificial Speed Force.
If you haven't watched season 7 yet, be sure to grab a box of tissues. This one is a tearjerker! Nash gives his life to give Barry back his powers, but his sacrifice wasn't in vain. The Flash was able to save Central City from the jet exploding above. 
The villainess Eva watches her disappearance into the Mirrorverse. She finds out that part of her died when the particle accelerator exploded. This leads to her having more questions about her past, but she realizes that her husband didn't lie about her dying! 
Cecile becomes a season 7 featured favorite as she learns to use her empath powers to project emotions back into people. The new power was discovered after Top used it on her. 
 A quick history of 'The Flash'
The Flash has had a long run on The CW. The first episode sped onto the screen on October 7, 2014. It's based on the DC Comics character Barry Allen who has the superhuman ability to at light speed. 
Before the tight suit, he was a CSI investigator who was struck by lightning after an experimental invention exploded on him. Barry now uses his super-speed for good, but others were changed and use their powers for evil. Kyle Nimbus, or The Mist, has toxic gas powers.
Farooq, or Blackout, has the power to handle all electricity and bend it to his will. Reverse Flash is Barry's main nemesis because he killed Barry's mother. He made appearances in season 7 and is rumored to appear in season 8.