'The Flash' Will 'Leave the Door Open' for Elongated Man in the Future, Says Show Boss
After an action-packed season 6, The Flash cast and crew experienced some off-screen drama with a casting shakeup. Elongated Man portrayer, Hartley Sawyer, was dismissed after racist and misogynistic tweets surfaced. But we recently learned that although his character will depart Central City, there is hope for his return in the future.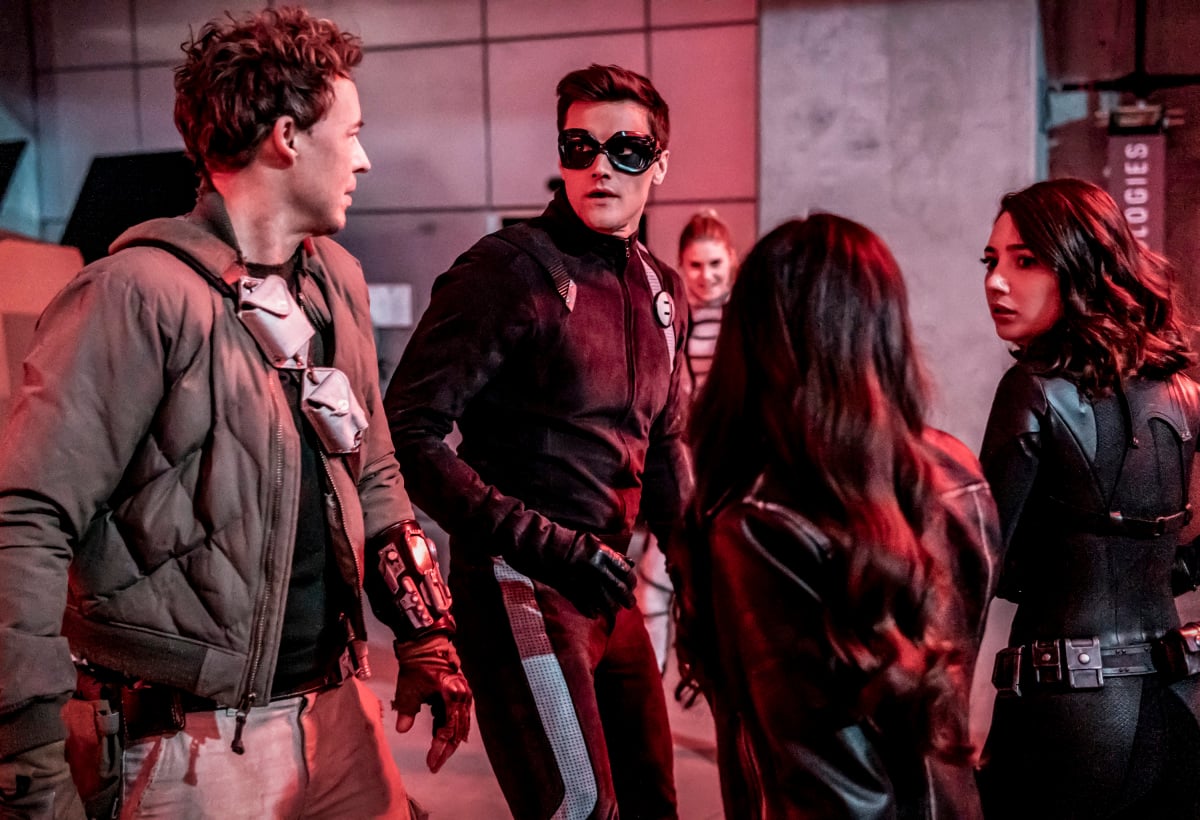 'The Flash' showrunner says heroes 'never disappear entirely'
The Flash benefits from a rich narrative that incorporates a diverse cast of characters inspired by DC Comics. Over the course of six seasons, Team Flash has consisted of a handful of dedicated heroes led by Barry Allen.
Along with the core group of longstanding characters, the show has featured a few regulars who enjoyed shorter stints. Some of the heroes who have come and gone from the canvas are Nora 'XS' West Allen, Wally 'Kid Flash' West, and Jessie Wells, also known as Jessie Quick, among others.
It would be no surprise for any past fan-favorite characters to pop up again on The Flash. And it is quite possible that although Sawyer is out as Elongated Man, the metahuman P.I. could return in the future.
The Flash showrunner, Eric Wallace, explained the nature of the show to Entertainment Weekly by saying, "The beauty of comic book stories and superhero stories are the conventions that heroes come and go, but they never fade away, and they never disappear entirely. So, we're going to treat it like we would if we were writing a comic book graphic novel."
The door will remain open for Elongated Man to return in the future
As a consequence of Sawyer's departure, Ralph Dibney, aka Elongated Man, will indeed exit the canvas for the time being. But first, Ralph will appear briefly in season 7 to tie up some loose ends, according to what Wallace told Entertainment Weekly. Once the chapter is closed, Ralph will make a fitting exit that will "honor the character."
But based on what Wallace told Entertainment Weekly, it may not be the last we see of Ralph. "We're giving the Elongated Man a bit of a rest for a while," said Wallace. "But we will leave the door open."
Wallace teased a future full of potential, saying, "Who knows what the future could bring. It is unknown. But I'm not saying by any means that it's the end of the character, in fact, quite the opposite. We just don't know when he will return, or in what form he will return. And that's the beauty of comic book stories. It keeps it fresh."
The Flash cast and crew are gearing up to produce season 7, which is slated to premiere on The CW early in 2021. Until then, fans can relive all six previous seasons on Netflix.
Follow Erika Delgado on Twitter.