'The Flight Attendant': Are Kaley Cuoco and Zosia Mamet Friends?
Kaley Cuoco and Zosia Mamet are household names thanks to their roles in The Big Bang Theory and Girls, respectively. More recently, the duo starred in the HBO Max series The Flight Attendant. Many fans are curious about Mamet and Cuoco's relationship off-screen since they have worked together. Are the stars of The Flight Attendant friends in real life?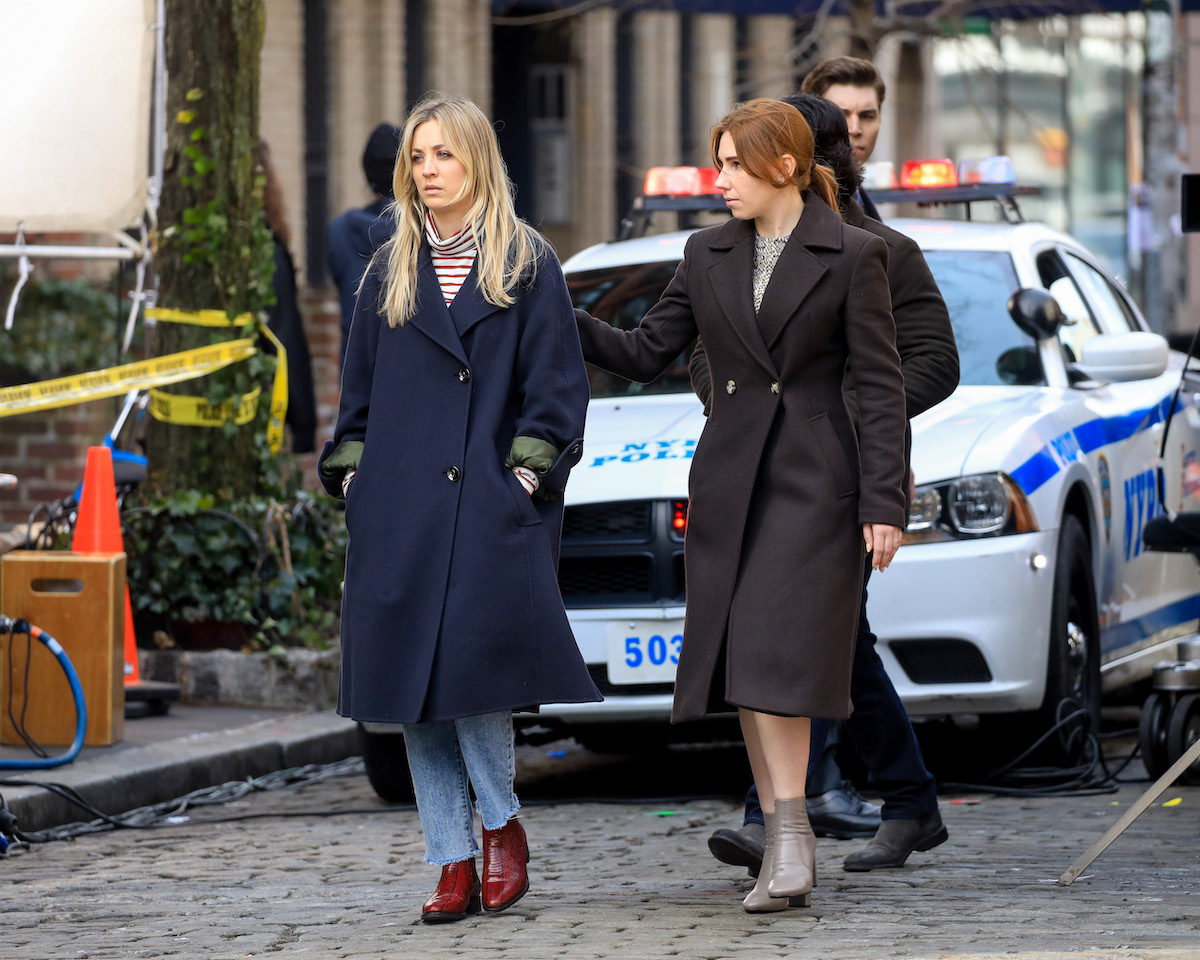 Kaley Cuoco and Zosia Mamet play unique roles in 'The Flight Attendant' 
Many people know Cuoco as Penny, the Cheesecake Factory waitress from The Big Bang Theory. But when the sitcom ended, Cuoco was concerned about how fans might view her in another role. 
Mamet was in a similar situation. Not many people know her outside of her role as Shoshanna in the HBO series Girls. Playing against people's expectations and showing range was top of mind when the two started working on The Flight Attendant.
Critics celebrate Zosia Mamet and Kaley Cuoco's chemistry in 'The Flight Attendant' 
Knowing what they were up against, Mamet and Cuoco had many discussions about differentiating their roles in The Flight Attendant from their previous parts. Fortunately, those conversations lent themselves to breathtaking performances from both women. 
"When the show came out, the reviews were so gracious and wonderful, and Kaley and I don't read reviews," Mamet revealed to Vulture. "There was one review that one of my agents was like, 'Please read this' and it said a lot about the two of us and our relationship on the show." 
Many reviews detailed how well Cuoco and Mamet were able to put their all into The Flight Attendant and form a believable, relatable relationship on-screen. 
Zosia Mamet sent Kaley Cuoco a 'super-teary voice note' celebrating her growth as an actor 
With the thought that their previous roles would eclipse their parts in The Flight Attendant, Mamet was eager to celebrate the positive review with Cuoco. 
"We ended up tearily voice-noting each other back and forth," she explained.
A lot of it was us understanding each other. We played very specific types for so long, and we both loved those jobs, but you can get pigeonholed. The industry and audiences know that you're acting, but they forget that and think that's all you can do.
Mamet said she was in "awe" of Cuoco for taking a drastic leap in roles. Plus she admired Cuoco's willingness to invest in a story that launched her production company, Yes, Norman Productions. Mamet also idolized Cuoco's ability to be like, "I'm gonna create this thing for myself — I'm gonna play an entirely different character." 
"And she slays!" Mamet concluded of her friend. "I sent her a super-teary voice note saying that, and she was like, 'I know! I feel that way!'" That shared experience was special for Cucoco and Mamet, who felt "safe to have somebody who understood that intimately doing it alongside me." 
What to expect in 'The Flight Attendant' Season 2 
HBO renewed Cuoco's series for another season in December 2020. And although Alex Sokolov's (Michiel Huisman) murder was solved in season 1, it seems Cassie Bowden's (Cuoco) "mind palace" will remain a vital storytelling device in season 2 — as with other "little breadcrumbs" from the first season.
"There are little breadcrumbs along the way that could be picked up and rolled right into a second adventure for Cassie or a further adventure for Cassie," executive producer Steve Yockey told Decider.
"That's always out there. The things that we've discussed are kind of laced through it but in a way that no one's going to be like, 'What are all these unanswered questions?'"
At this time, it's unclear if Mamet will return for season 2. But judging by her bond with Cuoco, fans will likely see more from Cassie's lawyer best friend Annie in season 2 of The Flight Attendant.