'The Flintstones': Fred and Wilma Flintstone's Zip Code Places Their Home in Louisiana
The Flintstones has one of the most recognizable theme songs in the history of television. While the series only ran for six years in the 1960s, few people can't hum the tune on command. The series followed the lives of Fred and Wilma Flintstone, along with their neighbors Barney and Betty Rubble, in a prehistoric town called Bedrock. Do you know where Bedrock would be located today if it were a real city? The answer is surprisingly specific, and the location might surprise you.
How many episodes of The Flintstones were produced?
The Flintstones aired its very first episode in 1960. For six seasons, ABC produced new episodes each week. By the time the show went off the air, the network had aired 166 episodes of the animated series. The Flintstones legacy didn't end there, though.
Several animated series and spin-offs were attempted through the 1970s and 1980s. Fred, Wilma, Pebbles, Barney, Betty, and BamBam were featured in television movies, educational films, and even two live-action movies. Still, the cartoon classic remains the most popular aspect of the franchise.
Where did Fred and Wilma Flintstone Live?
Officially, Fred and Wilma lived in Bedrock, a prehistoric city created by the show. During the show's 166 episodes, Fred and Wilma cited three different addresses as their mailing address. First, the couple was said to live at 222 Rocky Way. According to IMDb, their address changed to 345 Stonecave Road before the show's creator changed it to 301 Cobblestone Way.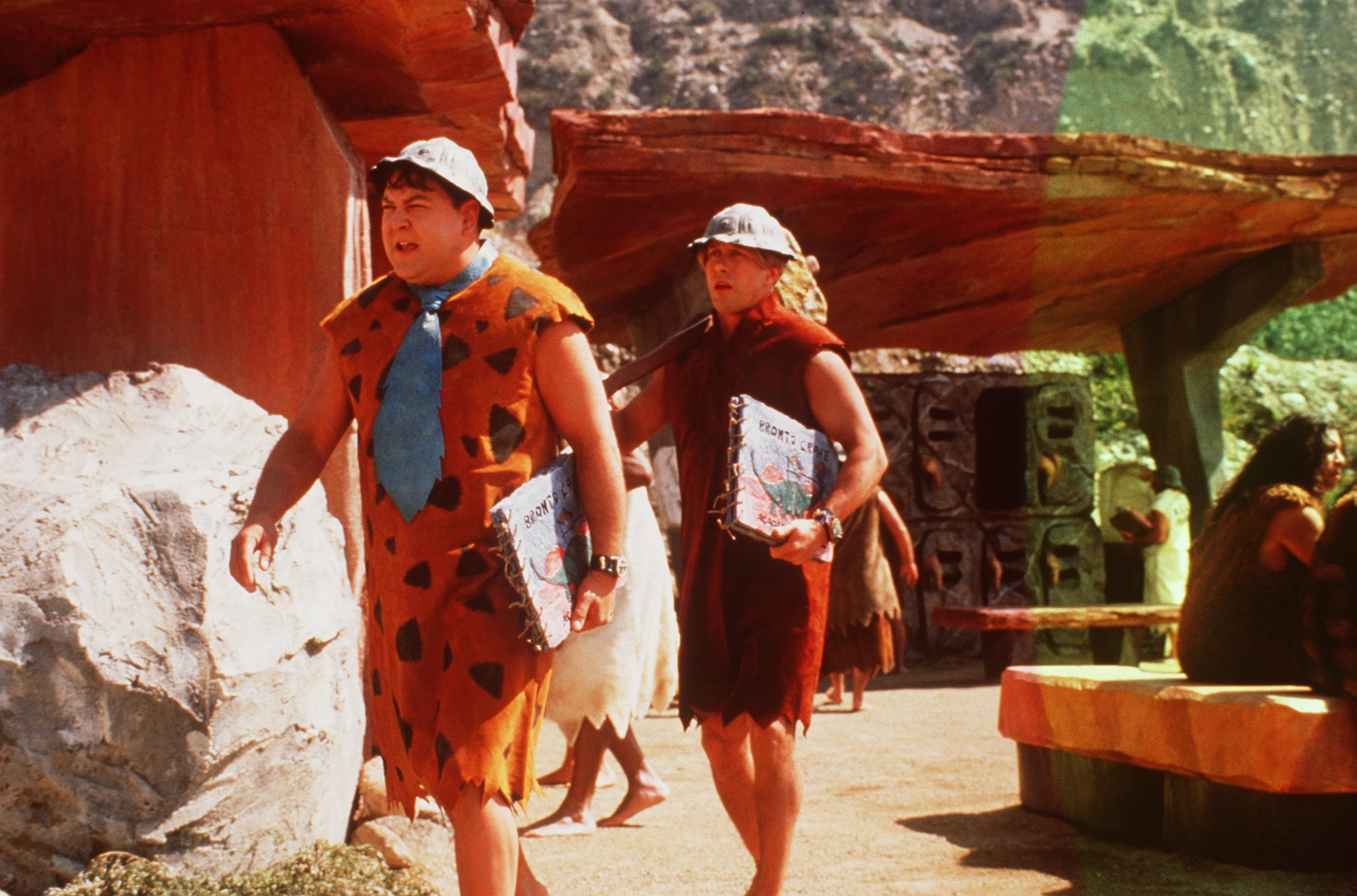 RELATED: Ray Romano Describes Himself Hilariously With Three Words
301 Cobblestone Way was the most cited address and is considered the couple's "official" place of residence. According to several sources, at least 30 states have streets named Cobblestone Way. The state of Louisiana doesn't happen to have a Cobblestone Way, but fans can trace the zip code used for Bedrock to the Pelican state.
The Flintstones were set in Louisiana if the famed cartoon couple's zip code is any indication
While Fred and Wilma seemed to change their address several times during the show's run, they continued to live in the same place, right next to their neighbors and best friends. The family's last address even included a zip code. Interestingly enough, the creators didn't end up using a fictitious zip code. If their zip code is any indication, Fred, Wilma, Barney, and Betty all called Louisiana home.
70777, the zip code utilized on The Flintstones, is associated with Slaughter, Louisiana. When the creators used the zip code on the famed cartoon, Slaughter didn't exist yet. The area didn't officially become the town of Slaughter until 2002, 36 years after the original cartoon aired its final episode. According to the United States Census, Slaughter, Louisiana, has a population of just under 1,000.