The Foo Fighters Pre-Show Ritual Is an Amazing Reunion and Night of Drinking
The Foo Fighters have been entertaining audiences for 26 years with their iconic sound and fearless approach to rock and roll. Dave Grohl, frontman for the Grammy award-winning band, recently revealed his pre-show ritual.
The "Shame Shame" singer admitted to drinking heavily before each show to gear himself up for the live performances. While most people would have a hard time talking after drinking as much as he does, the legendary performer goes out on stage, proving he is not like most people.
An iconic grunge band with worldwide appeal
Grohl was the drummer for Nirvana until the band broke up after Kurt Cobain's death. He started the Foo Fighters in 1994, handing over his drumsticks to Taylor Hawkins to become the main vocalist. Other members of the Foo Fighters include Nate Mendel, Pat Smear, Chris Shiflett, and Rami Jaffee.
All Music claims the Foo Fighters are "one of the biggest acts to emerge out of the alt-rock boom of the 1990s." They credit their unfounded success to being "commercial without pandering and creatively restless without being alienating." They explain they are a band that has "wide appeal" and that is "happy to tour and record the way bands did back in the '70s."
The Foo Fighters were recently awarded the MTV US Global Icon Award at the 2021 MTV Video Music Awards. After almost three decades in the industry, the band has received 12 Grammy Awards and produced seven Platinum albums.
There is always a party backstage
According to NME, the Foo Fighters frontman has a pretty intensive pre-show ritual that begins with taking three Advil and ends with a whole lot of drinking and a reunion of old friends.
Grohl explained that he starts drinking Coors Light about an hour before a performance. He then starts hitting the Jägermeister, drinks a few more beers, and begins "taking shots with everyone in the room."
Grohl revealed that about 20 minutes before going on, he already has had "three or four shots of Jäger and three Coors Lights." As the room clears, he and the band get about 15 minutes to themselves. Grohl says he then starts "feeding shots of Jag to the rest of the band."
The "Everlong" singer admitted to being "five or six shots in" when walking towards the stage. He then grabs another cold beer, and right before the lights come up, he drinks "the last inch of the Jag!"
Rock Pasta reported Grohl has a "knack for drinking heavily" and that his ritual is his secret to "giving a good show." The iconic frontman admitted, "This is bad! This is how I've spent every night of the last year and a half." The "Best of You" performer confessed, "That's why I'm not scared of the Lord. I've seen worse."
'Medicine at Midnight'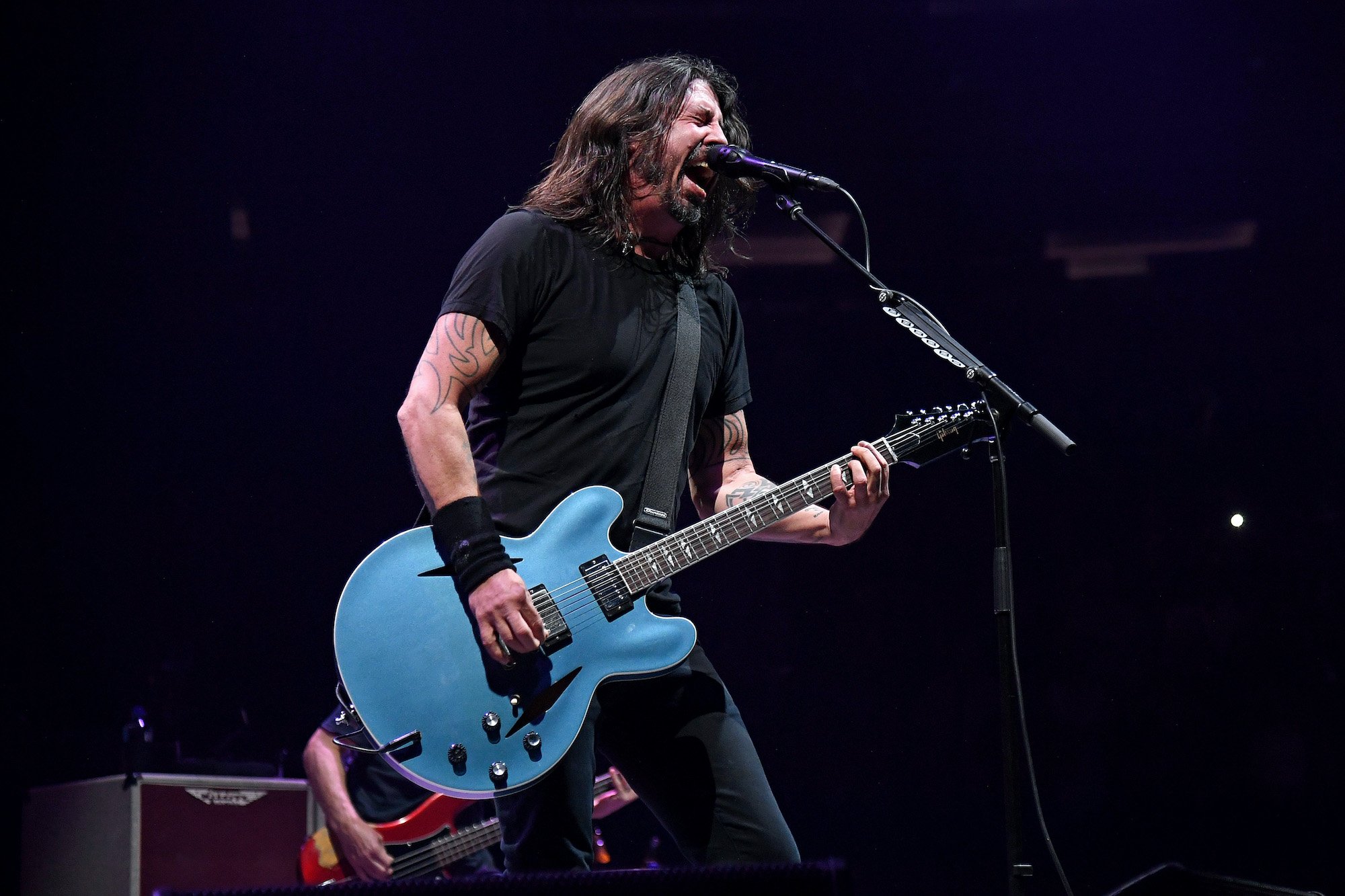 Loudwire reported Grohl's intense drinking ritual is about creating good vibes and reconnecting with old friends. He explained, "One of the things I love before going on is just being happy." Grohl enjoys being surrounded by people he hasn't seen in a long time, expressing, "It's like a reunion every night."
The Foo Fighters were one of the first bands to return to live performances following a lengthy hiatus due to the coronavirus pandemic. In June 2021, they took over Madison Square Garden, playing to a sold-out crowd of more than 15,000 fans. The show was not without controversy, as they required all attendees to be fully vaccinated.
The Foo Fighters are currently touring to promote their 10th album, Medicine at Midnight. The 26th-anniversary tour will finish up the US leg in Boston next May and then jump across the pond and tour Europe through July 2022. Grohl also recently authored a new book titled The Storyteller: Tales of Life and Music.
Recently nominated as inductees into the Rock and Roll Hall of Fame, Forbes states, "the band has truly had a monumental impact on pop-culture and rock music over the last 26 years."
RELATED: Dave Grohl Reveals the Meanest Prank That Still 'Haunts' Him Almost 30 Years Later