'The Force Awakens' Accidentally Fueled a 'Star Wars' Fan Theory About Luke and Leia Having a Third Sibling
Star Wars fandom is unlike any fandom in the universe. Yes, it's a fictional universe, but the sheer number of books, stories, fan theories, fan movies, toys, commercials, video games, and other forms show something far greater.
Sometimes, it can be the key to understanding the universe in ways that even filmmakers fail to do. As such, specific theories, true or not, help shape the universe in ways that can be hard to forget. 
'Star Wars': Luke and Leia's sibling story
RELATED: 'Star Wars': Ewan McGregor Just Admitted the 'Annoying' Part of Coming Back as Obi-Wan Kenobi
Luke and Leia started as potential lovers in the first movie. Lucas had ideas about the sequel at the time but wanted his movie to be a self-contained story if the sequels never came. When they did, the relationship suddenly went from awkward teenage bliss to something more awkward and taboo when Darth Vader revealed that he was not only Luke's father, but Leia was his sister.
As Inverse notes, Luke and Leia's relationship changed forever. While Leia married Han Solo and had her own family while remaining in the resistance, Luke became a Jedi master that eventually found himself secluded on an island after his nephew, Leia's son, turned over to the dark side. While rarely shown explicitly on-screen, the two were joined in the force due to their family bond. They
As far as viewers knew, they were the only Skywalker siblings. After all, the third prequel showed their birth, their naming, and how they were eventually separated as a means to keep them safe. However, if you read into one ever-growing fan theory, their story may have an unspoken dynamic that goes beyond the standard internet rumor.
Was there a third sibling?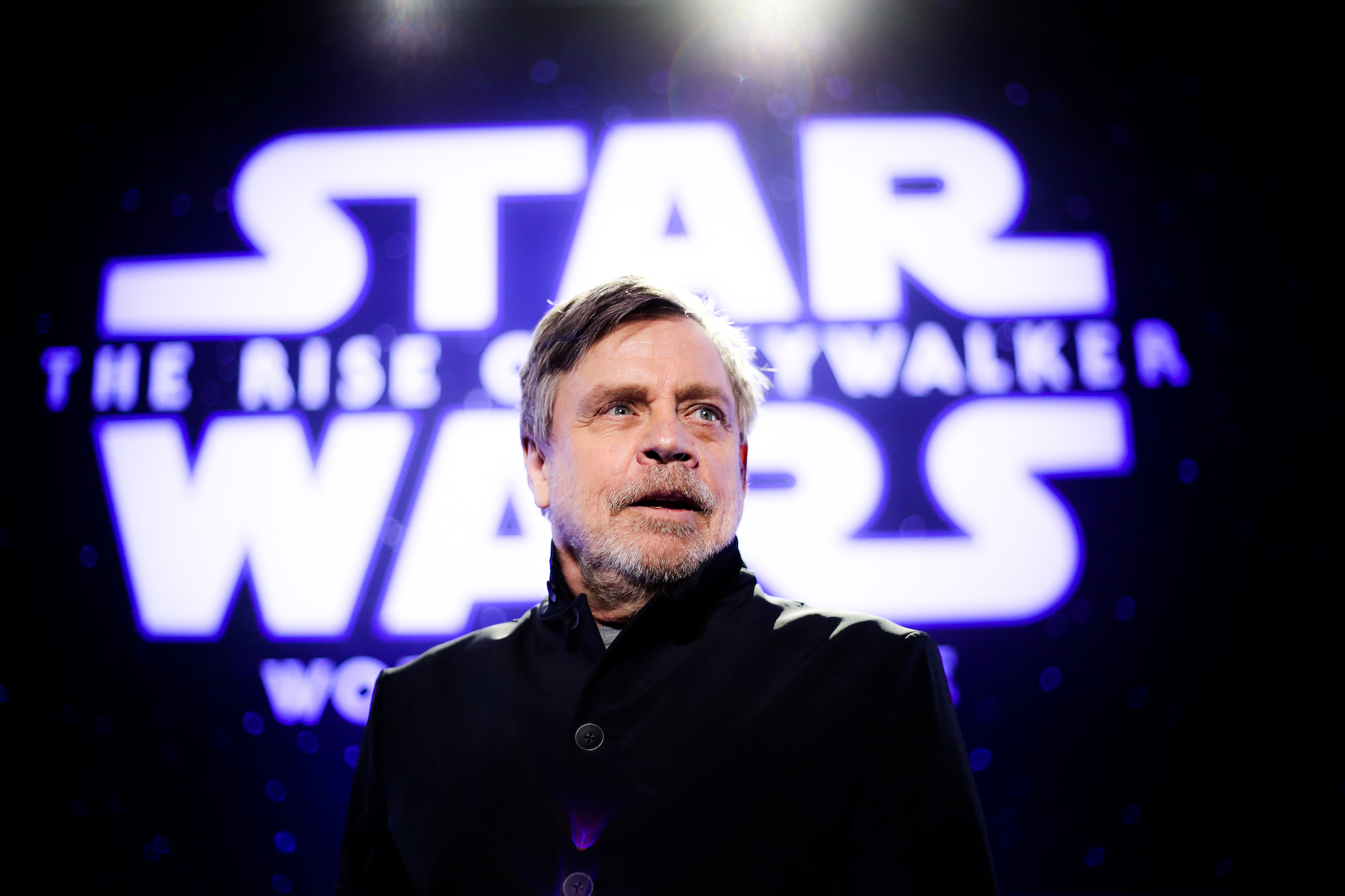 RELATED: 'Star Wars': How Tall Is Luke Skywalker Actor Mark Hamill?
No Skywalker movie is complete without the world-building opening crawl. When the fanfare ramps up and the audience are in their seat, it's the first step toward getting the audience on board with whatever space adventure awaits them. However, the opening crawl in The Force Awakens may have dropped a hint about an unseen plot point that, after two more sequels, still hasn't been made clear. 
Per ScreenCrush:
"Luke Skywalker has vanished. In his absence, the sinister FIRST ORDER has risen from the ashes of the Empire and will not rest until Skywalker, the last Jedi, has been destroyed. 

With the support of the REPUBLIC, General Leia Organa leads a brave RESISTANCE. She is desperate to find her brother Luke and gain his help in restoring peace and justice to the galaxy."
As CinemaBlend notes, this may seem like a standard opening crawl. However, many find the specificity of "her brother Luke" as a sign that maybe something else is brewing.
For good and bad, the series has never shied away from throwing fans a curveball. Their status as siblings was once just that. However, the series is yet to hint at this beyond that interesting note. 
The power of fans
RELATED: 'Star Wars': This Common 'The Last Jedi' Complaint Makes No Sense
The Star Wars fan community is unlike any other group the world has seen. It's vast, diverse, occasionally off the rails, and driven by a passion few can boast. As such, it's hard to shrug off even the most galaxy-brained take on the galaxy far away. After all, there are thousands of pages of prose and script to go through. This gives it an aura of academia that few other franchises can boast.
Perhaps, this is just a case of fans overthinking. However, it could be a sign for things to come in a yet-to-be-announced sequel saga about life after Episode IX. Now, fans have to wait and see if there's a third Skywalker in their midst or if the bloodline died with Kylo Ren, or if there's more to tell in the Skywalker saga. If there is, remember that fans called it before filmmakers had a chance to make it accurate.