'The Fresh Prince of Bel-Air' Cast Recalls Will Smith's Most Distracting Habit on Set
During HBO Max's new 'Fresh Prince of Bel-Air' reunion special, cast members recall one of Will Smith's most distracting habits on set.
Will Smith and the cast of his hit '90s sitcom, The Fresh Prince of Bel-Air, took a walk down memory lane for their highly-anticipated reunion. And when recalling some of the most nerve-wracking moments of the debut season, many in the cast called Smith out for an annoying habit he had on set.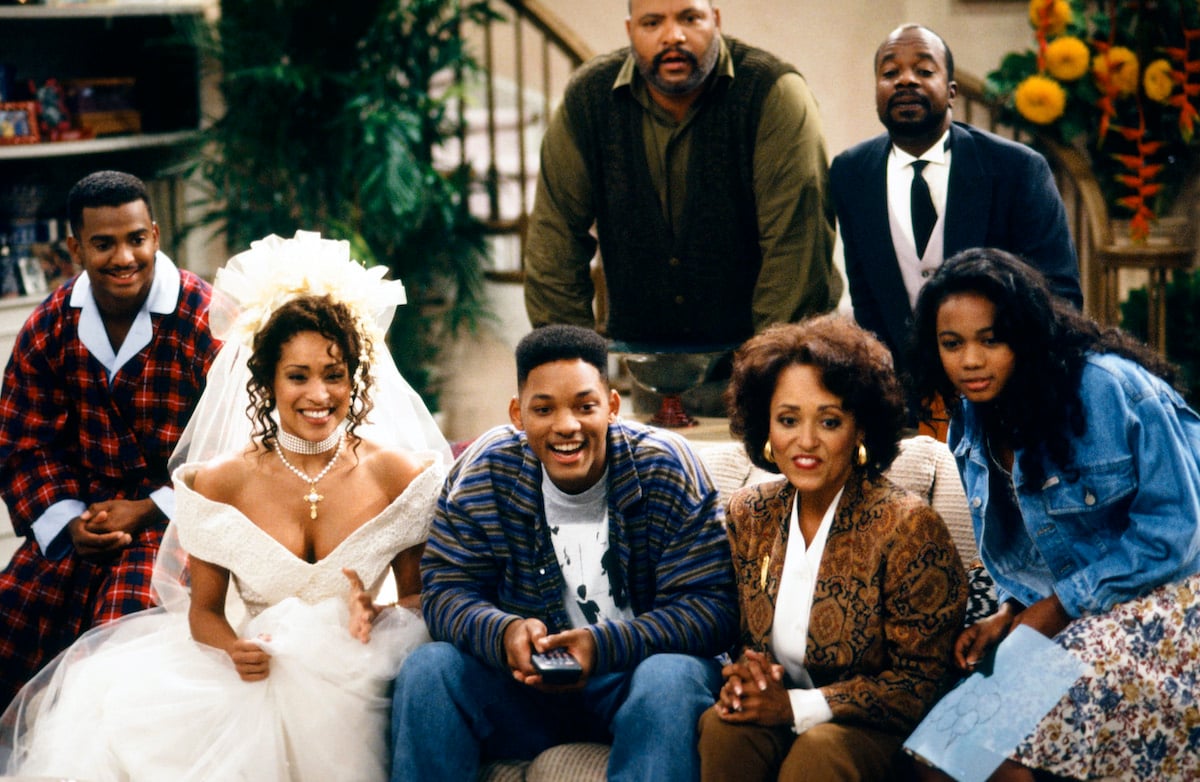 'The Fresh Prince of Bel-Air' was Will Smith's first major acting job
Before The Fresh Prince of Bel-Air, Smith was a Grammy-winning rap artist. As one half of the hip-hop duo, DJ Jazzy Jeff and the Fresh Prince, he released hit songs like "Parents Just Don't Understand" and "Girls Ain't Nothing But Trouble."
In 1990, music manager Benny Medina pitched Smith on a sitcom loosely based on Medina's own life. He also proposed the idea to record mogul Quincy Jones and brought Smith to meet him. 
"So I got to Quincy's house and Benny Medina pitched me the whole idea of the show," Smith revealed on the HBO Max reunion special. "It was based on Benny Medina's life. He went from Watts to Beverly Hills. We go to Quincy's house and Benny's like, 'Hey, this is the Fresh Prince.' Quincy says, 'I know who that boy is. I've seen his stuff. Come on in.'"
Will Smith wasn't confident about acting
Smith did an impromptu audition for Jones and Medina. But he was reluctant. He had no prior acting experience and asked the producers for time to prep. 
"I say, 'Quincy, I'm not an actor," Smith recalled during the reunion. "'Just give me two weeks. Let me find an acting coach. Let me work on it and let's set up a proper audition.'"
But Jones knew that Smith had to sign on as soon as possible. So he auditioned him in ten minutes and wrote up a deal that night. And three months later, Smith shot the pilot for The Fresh Prince of Bel-Air. 
'The Fresh Prince of Bel-Air' cast recalls one of Will Smith's habits on set
When Smith asked co-star Karyn Parsons what she remembered about shooting the pilot on the Fresh Prince reunion special, she called him out for an annoying habit he had on set. She said that during filming, Smith would silently mouth her own lines back to her. His other co-stars, including Tatyana Ali and Alfonso Ribeiro, confirmed that Smith did the same thing to them. 
From rapper to TV actor in three months, Smith was understandably nervous while filming those first episodes. And in his defense, he explained that memorizing everyone's lines was the easiest way for him to remember his own. "So my side of that was when we were on the set of the pilot, that was my first time like really doing dialogue, I learned everybody's [dialogue]."
Smith revealed that he could be seen visibly mouthing his co-star's dialogues in some early episodes. "I knew everybody's lines," he confessed. "I would have played Uncle Phil. I could have played Aunt Viv, I knew everybody's words."
Smith noted that while rehearsing for episode 5, Parsons stopped him in the middle of a scene and just said, "Stop it!." And he recalled that by that point in the season, the crew forced him to watch those clips back so he could see how bad it looked. 
As time went on, Smith's confidence as an actor grew. And in later episodes, he is no longer seen mouthing lines. 
Now, 30 years later, Smith numerous accolades for his acting, including two Academy Award nominations and five Golden Globe nods. And as hard-working as he is, he'll likely continue earning recognition for his talent.