'The Fresh Prince of Bel-Air': How Daphne Reid Feels About Being Called the 'Second Aunt Viv'
One of the major recasts in television history is the 'Aunt Viv' switch up in The Fresh Prince of Bel-Air. For three years, Janet Hubert wowed fans with her portrayal of Will Smith's sassy aunt on the show. She was replaced by Daphne Reid.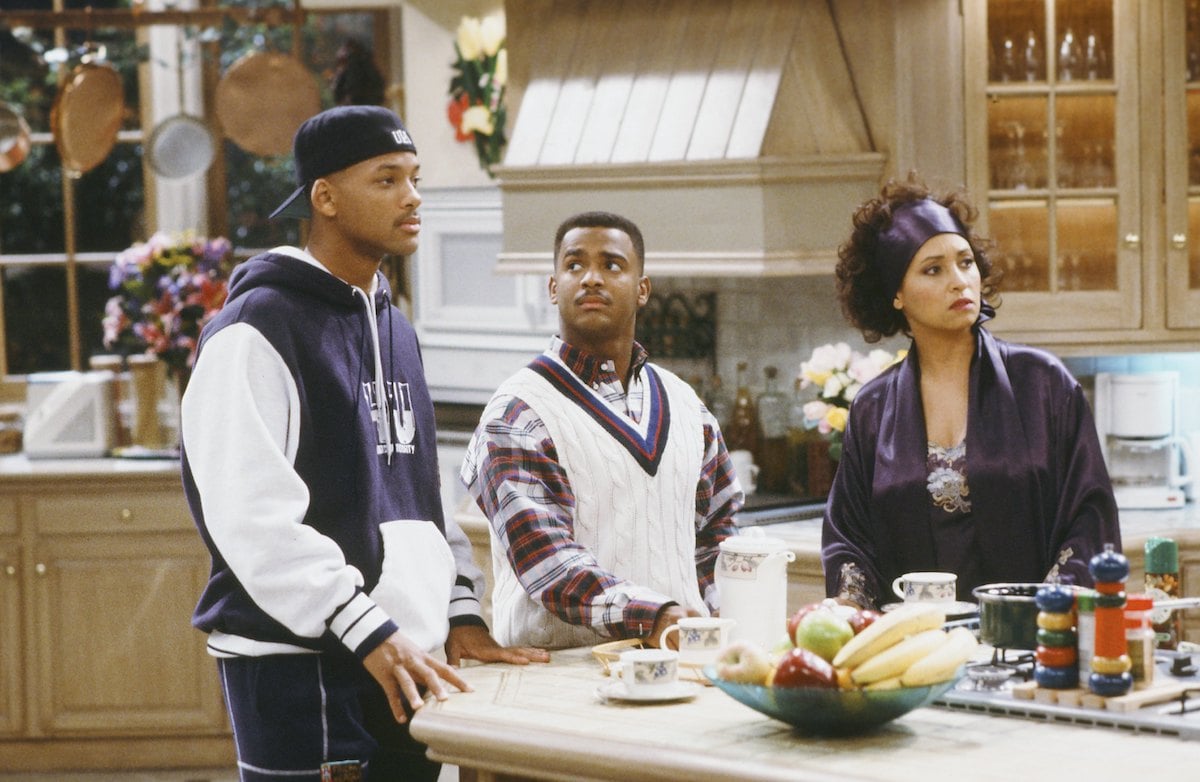 Fans never got over their love for Hubert as Aunt Viv and many believe Reid never fully measured up. Reid says the comparison does not affect her.
Daphne Reid replaced Janet Hubert as 'Aunt Viv' after three seasons
Hubert played the role of Aunt Viv for three seasons. Viewers loved her in the role for her sass and down to earth quality personality. Hubert left the show after being offered fewer episodes with lower pay. 
She was replaced by Reid in the fourth season. The differences between the two women are stark. Aside from their differing skin complexions – with Hubert having a darker skin tone – many viewers felt Reid's version was not relatable and that she lacked chemistry with the cast.
Related: 'Fresh Prince of Bel-Air': Janet Hubert, the Original Aunt Viv, Blames Will Smith for Killing Her Career
Making things worse, a feud between Smith and Hubert ensued behind the scenes during Reid's time on the show. Their feud often overshadowed Reid's work.
Smith has accused Hubert of being jealous that he was the star of the show and hints that she was difficult to work with. Hubert has said that Smith was an egomaniac and immature on set.
In some public interviews at the time, Reid seemed to take Smith's side. She hinted that she too believed Hubert was bitter over her exit and jealous of Smith's star power. During the 30th anniversary special for the show, Smith, and Hubert made peace.
Reid revealed that she'd never met Hubert personally but was honored to finally have the chance to do so. The two women praised each other's contributions to the show.
Daphne Reid opens up about the 'Aunt Viv' comparisons 
When speaking of her role during the HBO Max reunion special, Reid opened up about her meeting with Hubert. She says she's thankful for the groundwork Hubert completed prior to her joining the cast.
"She was a woman who I honor for having started this wonderful show, so all I could do is treat her as I would treat anybody when I first met them," she said. "And mostly with a big hug."
Despite speaking what's viewed as negative about Hubert previously, Reid says she's unaware of Smith and Hubert's tense history.
"I didn't know anything about the friction between Will and Janet," she claims. "They never spoke about it, I didn't know about it, all I knew was what social media was saying, and I didn't know her so I don't pay any attention to that."
Related: 'The Fresh Prince of Bel-Air': Daphne Maxwell Reid Thanked Janet Hubert for Not Returning to the Show
As for the constant comparisons to Hubert, Reid says she never paid attention to them.
I was so happy to have a job that I didn't care whether the public called me the second Aunt Viv, or the clown who came in after. I didn't care what they called me, I don't pay much attention in my life, to what the social media folk are saying. And I hope that they realize, that you cannot recreate the same magic that we had 30 years ago. And we will not attempt to do that. You can't catch lightning in a bottle twice.

Daphne Reid on The Fresh Prince of Bel-Air Reunion
After her work on The Fresh Prince of Bel-Air, Reid continued acting, with recurring roles in sitcoms like Eve and Let's Stay Together.