'The Fresh Prince of Bel-Air': The Real Reason the Original Vivian Banks (Janet Hubert) Was Fired From the Show
The Fresh Prince of Bel Air was a popular sitcom that aired for six seasons between 1990 and 1996. Starring Will Smith, the comedy followed a teenage boy as he navigated a new life living with his aunt and uncle in the upscale California neighborhood of Bel Air.
Fans might have noticed that between the show's third and fourth seasons, Will's aunt, Vivian Banks, changed — and it's because the original Aunt Viv was fired.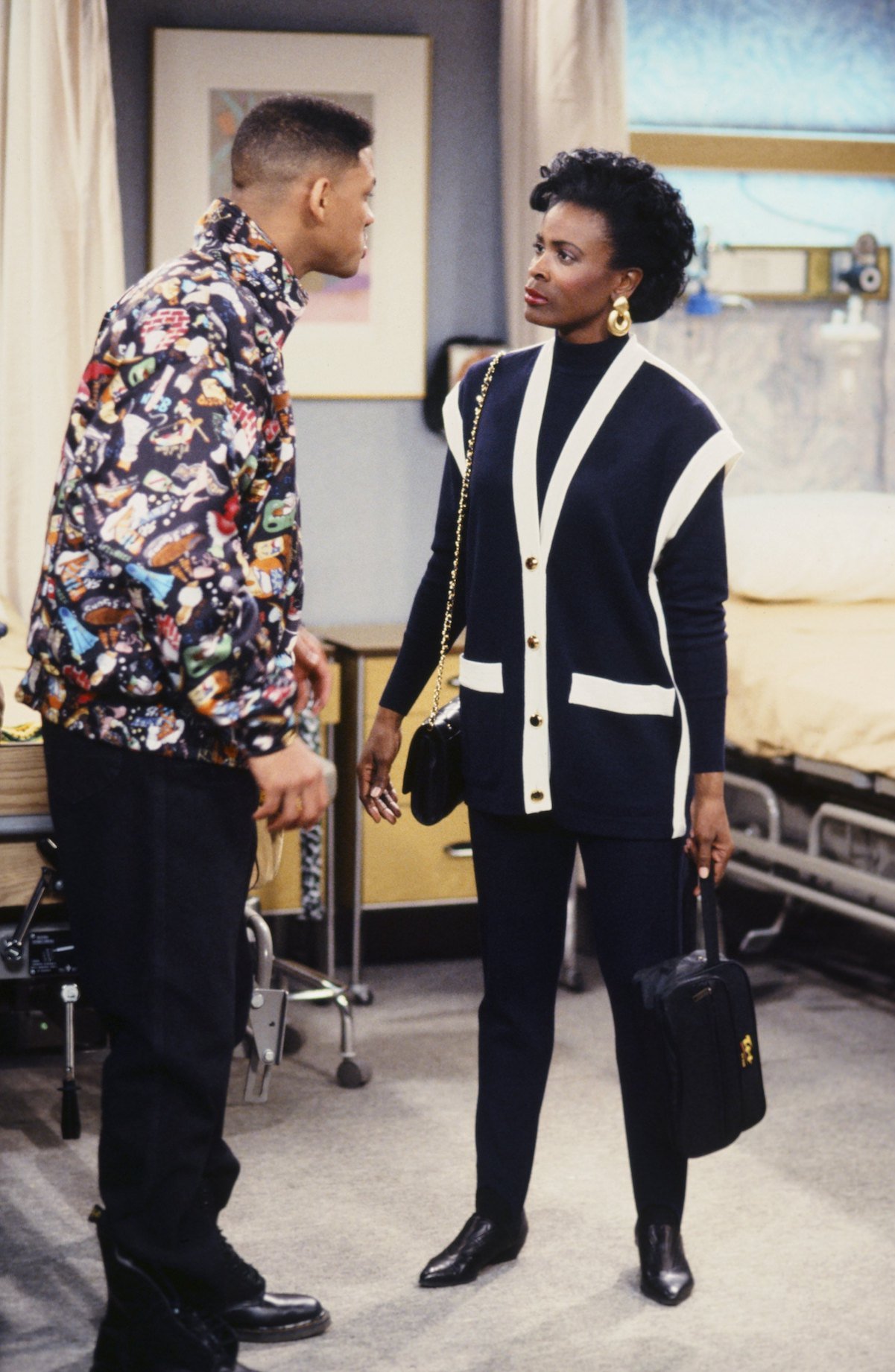 'The Fresh Prince of Bel Air' cast considered themselves family
When filming began in 1990, it took hardly any time for the cast to grow close. Alfonso Ribeiro, who played Will's goofy cousin Carlton, suddenly became Smith's real-life best friend. And Smith's other real-life best friend, DJ Jazzy Jeff, had a recurring role on the show, too.
Years later, the cast mates still remain close, despite that filming ended close to three decades ago. When Smith appeared in "Aladdin" in 2019, Ribeiro and Tatyana Ali (who played Will's cousin, Ashley Banks) showed up to support him at the premiere. Smith and Ribeiro have remained especially close, with Smith posting a loving social media tribute to Ribeiro for his 49th birthday back in September.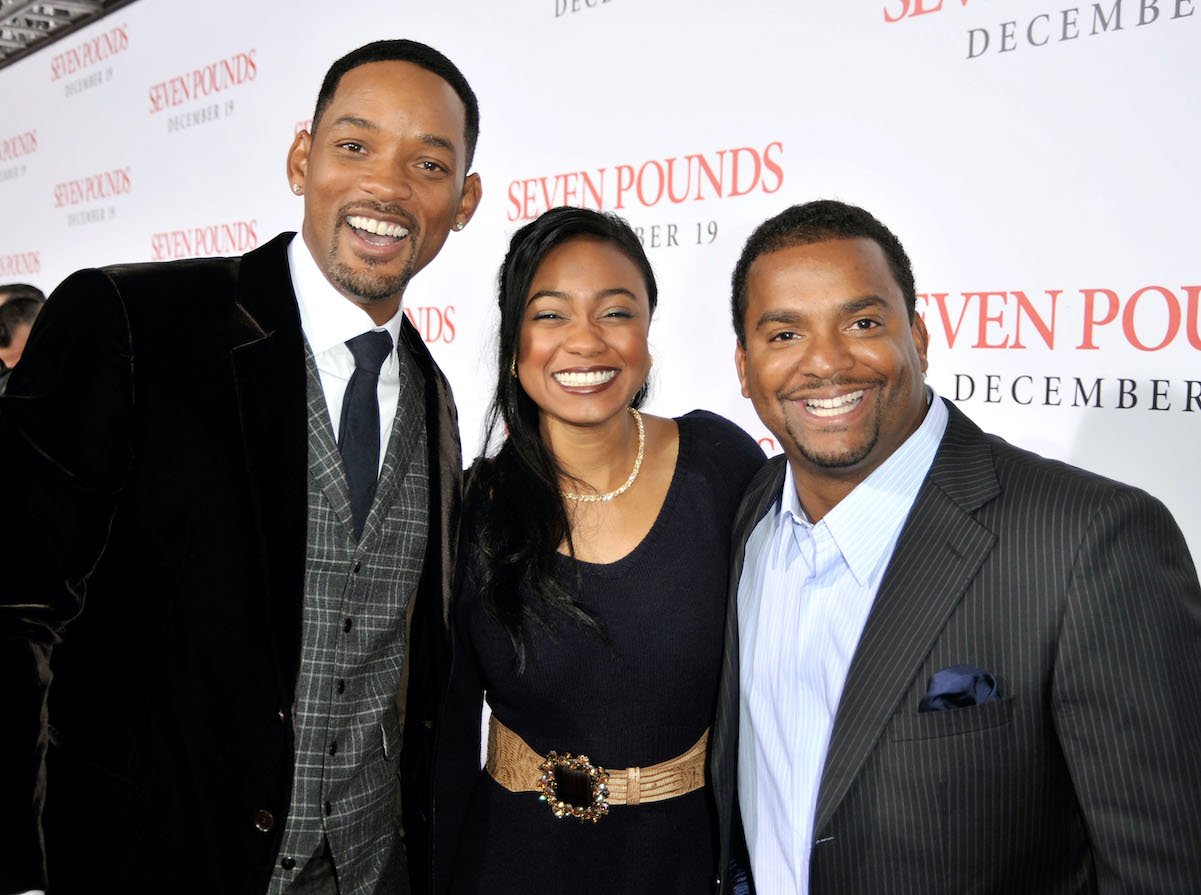 RELATED: 'The Fresh Prince of Bel-Air': Which 'Banks Family Kid' Has the Highest Net Worth Today?
Janet Hubert didn't get along well with the cast
Though the cast had a close relationship, there was one person who never fit in: Janet Hubert, who played Will's Aunt Viv. On screen, it was hard to tell that anything was amiss, but when Hubert was fired after the show's third season and replaced by Daphne Maxwell-Reid seemingly without any acknowledgement from the writers or producers, fans assumed something must have gone down behind the scenes.
According to E! News, Smith said back in 1993 that Hubert saw him as the "Antichrist" and that "she's been mad all along" about Smith's success with the show. Ribeiro also spoke out about Hubert's firing years later while performing stand-up comedy in 2009. "… There were days when we were all on the set and she would literally go off on people… We're like, 'This is unacceptable,'" Ribeiro said. "… She made it very difficult for us to work, and unfortunately she was then fired."
Hubert remembers things differently
Though Smith and Ribeiro told one side of the story, Hubert claims that the real reason she parted ways with the show is because Smith is "an a**hole." Hubert felt like Smith should have stood up for her when she requested more money, since other shows that were on TV at the time (such as Friends) had a cast who did so. And Hubert suggested in an interview with The Grio in 2013 that Smith and Ribeiro told "lies" about why she was fired.
"At that time, that Will probably felt like he needed to go out, and he needed to tell a lot of lies," she said. "Alfonso went out to a college and told a lot of lies, but the problem is I have proof that a lot of that didn't happen." Vivian spoke to The Real in 2016 where she said she asked the cast to "clear my name," still claiming what Smith and others had said about her wasn't true.
Based on Hubert's past acknowledgements of the feud, it seems that she believes she was fired because Smith wanted her to be. Smith and Ribeiro, however, claim Hubert was fired because she didn't get along with the cast and always had it out for Smith. Ultimately, Hubert once said she wanted to bury the hatchet, though when the cast held a reunion back in 2019, she wasn't involved.