'The Fresh Prince of Bel-Air': Why Did the Iconic Series End?
Now this is the story all about how, my life got flipped, turned upside down…
If you hear those words and don't immediately start singing the rest of the theme song, who even are you??? Because in the nineties, everyone was singing, and watching The Fresh Prince of Bel-Air, and everyone remembers that theme-song. But since everyone loved the show, why did The Fresh Prince of Bel-Air end? The answer may surprise you. 
What was 'The Fresh Prince of Bel-Air'?
The Fresh Prince of Bel-Air ran on NBC for six seasons in the nineties and quickly became a cultural icon. It brought black-culture into the mainstream, and also showed one of the first very successful black families on TV.
It was revolutionary for its time. According to an editor for the New Statesman: "Fresh Prince's secret was that it was a comedy starring black people that wasn't about black people."
Plus, it had a really catchy theme song. 
The series stars Will Smith as a version of himself, a teenager from inner-city Philadelphia. After getting into a fight, he is sent to live with his wealthy aunt and uncle in their Bel-Air mansion. But Smith isn't used to the upper-class lifestyle that his relatives live and that can sometimes cause tension, but mostly hilarity. 
Why did 'The Fresh Prince of Bel-Air' end?
Everyone loved The Fresh Prince of Bel-Air, so when it wasn't renewed for the seventh season, viewers were pretty surprised. But it turns out that the show's end actually had nothing to do with its ratings.
Instead, it was just something that Smith felt was time to do. That doesn't mean that it wasn't a difficult thing for the entire crew. 
"You become a family," Smith said during a 1996 interview with the Los Angeles Times, according to the Inquisitr. "On some weeks you spend more time with your TV family than you do with your real family. It's hard to say goodbye to that atmosphere, but we felt like it was time. We've all grown as actors and as people, we had an incredibly talented cast, but the show is just limiting."

Smith, and probably the rest of the cast as well, wanted to move on to bigger and better things. He felt that TV was a training ground for actors and that he'd learned enough at that point. In fact, he compared the set to a workout gym. 
"TV is a good workout facility," Smith said, "where you get to work on your timing and other paces, but I think I've had enough time in the gym. Now I'm ready for the coach to put me in the game… motion pictures."
Will Smith became a movie star after 'The Fresh Prince of Bel-Air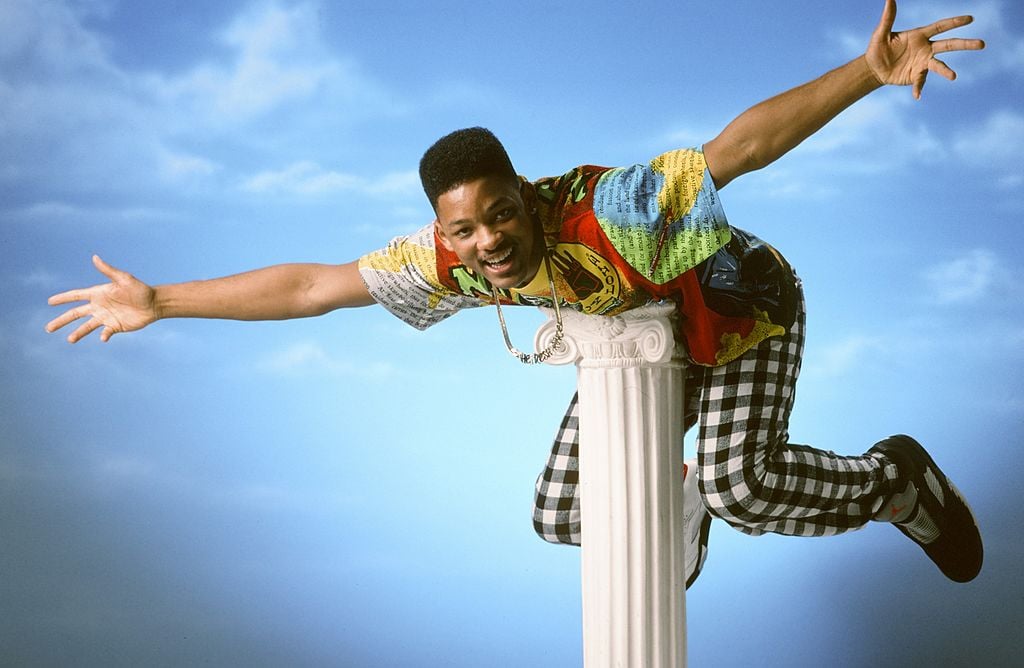 It seems that Smith was definitely ready for the movies.  He became a bonafide movie star after the end of The Fresh Prince of Bel-Air with roles in films such as Independence Day, Men In Black, The Pursuit of Happiness, I Am Legend, Enemy of the State, and many more. Even today, almost a quarter decade after the end of the show, Smith continues to be a sought-after star in Hollywood. 
Next year, Smith will star in the upcoming biographical drama, King Richard. The movie is based on the life of Richard Williams, the father and coach of tennis stars, Venus Williams and Serena Williams. It's scheduled to be released in November 2021. 
There's no doubt that any movie starring Smith will have a built-in audience. Everyone knows who Smith is, and it all started with a sit-com.