'The Fresh Prince of Bel-Air': Will Smith and Tyra Recreate and Reminisce On Iconic Scene From the Show
Will Smith and Tyra Banks just hilariously reenacted a classic scene from 'The Fresh Prince of Bel-Air.'
Even mild fans of The Fresh Prince of Bel-Air probably remember the time Tyra Banks appeared on the show. Banks portrayed the tough and sassy Jacqueline "Jackie" Ames, Will's ex-girlfriend from West Philadelphia and his classmate at the University of Los Angeles. Although she performed in more than a handful of episodes, there's one that stands out the most — and she and Smith just reenacted it.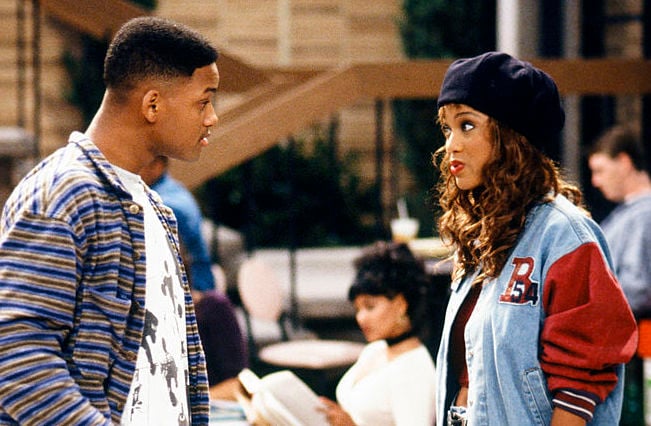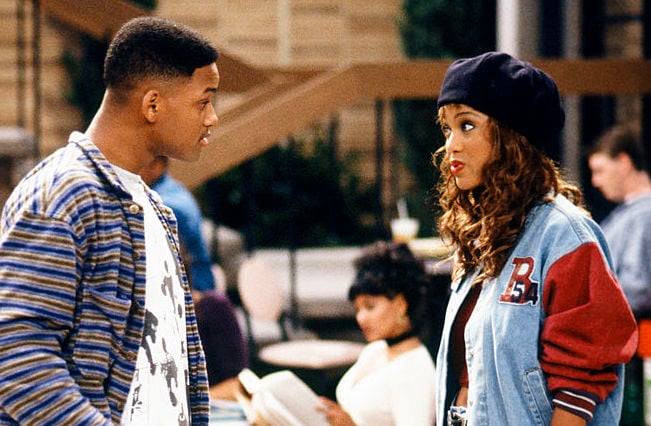 Will Smith and Tyra Banks reenact a scene from 'The Fresh Prince of Bel-Air'
During the week of March 29, Smith and Banks caught up with each other for a conversation that played out on Snapchat. The chat eventually turned to Banks' time on The Fresh Prince of Bel-Air, which came in 1993 when the series was in its fourth season.
Smith showed a clip from one particular episode where Will tried to pass his cousin Nicky off as his son in a bid to attract women. He had nearly gotten away with it until the school newspaper published a piece on him as the "Father of the Year." When Jackie confronted him with the picture, an argument broke out between the two of them.
Jackie appeared on The Fresh Prince of Bel-Air for eight episodes before her abrupt exit later in 1993. The show itself went off the air in 1996 after a hugely successful six-year stint.
Over the years, there have been many talks about a potential reboot, but it's unclear whether it'll happen. While Smith has seemed open to it, other key cast members have shot the idea down. Earlier in March, both Alfonso Ribeiro (Carlton) and Daphne Maxwell Reid (Aunt Viv) said they were not interested in returning to the show.
Will Smith's new series
The chat with Tyra was a part of Smith's new Snapchat series Will From Home. The show was created to entertain fans who are isolating themselves amid the coronavirus outbreak, which has impacted more than 1 million people around the world. It launched on Friday, April 3 and sees Smith interview different celebrities from his garage.
"Will was feeling a lot of pent-up creative energy and was excited to do something with it in a new and different way," Snap's head of original content Sean Mills told The Hollywood Reporter.
The outlet reports that there will be a total of 12 episodes. New episodes will be available on Smith's Snapchat on Mondays, Wednesdays, and Fridays.
Smith is among the many stars who have been creating content to keep fans entertained amid the pandemic. Celebrities such as Miley Cyrus and Tory Lanez have started DIY-talk shows while others like Erykah Badu and Miguel have put on impromptu performances.
Instagram music battles have also grown in popularity. Everyone from Timbaland and Swizz Beats to Lil Jon and T-Pain have faced off on the platform, performing their biggest hits in front of thousands of fans. One of the next battles will see Teddy Riley and Babyface go at it, but the date of the competition is not yet known.
Read more: Will Smith and Martin Lawrence Argue Over Who Had the Better Sitcom