'The Fresh Prince of Bel-Air': Will Smith Finally Reunites With Longtime Rival Janet Hubert and Fans Are Thrilled
The Fresh Prince of Bel-Air is without a doubt one of the best comedies to ever appear on television. Created by Andy and Susan Borowitz, it followed the life of a Philadelphia native after he gets sent away to live with his aunt, uncle, and cousins in California. Throughout its six-year run (1990-1996), it was a ratings hit and one of the most-watched programs on TV.
But no matter how iconic The Fresh Prince of Bel-Air is, one thing a lot of fans have never been able to get over Janet Hubert's ousting as Aunt Viv. It was a major moment that triggered a public feud between her and other cast members that lasted for decades. However, it looks like things are turning around.
Recently, Will Smith reunited with Hubert, sharing a photo of them on social media that left fans feeling nostalgic about the past and excited about what it means moving forward.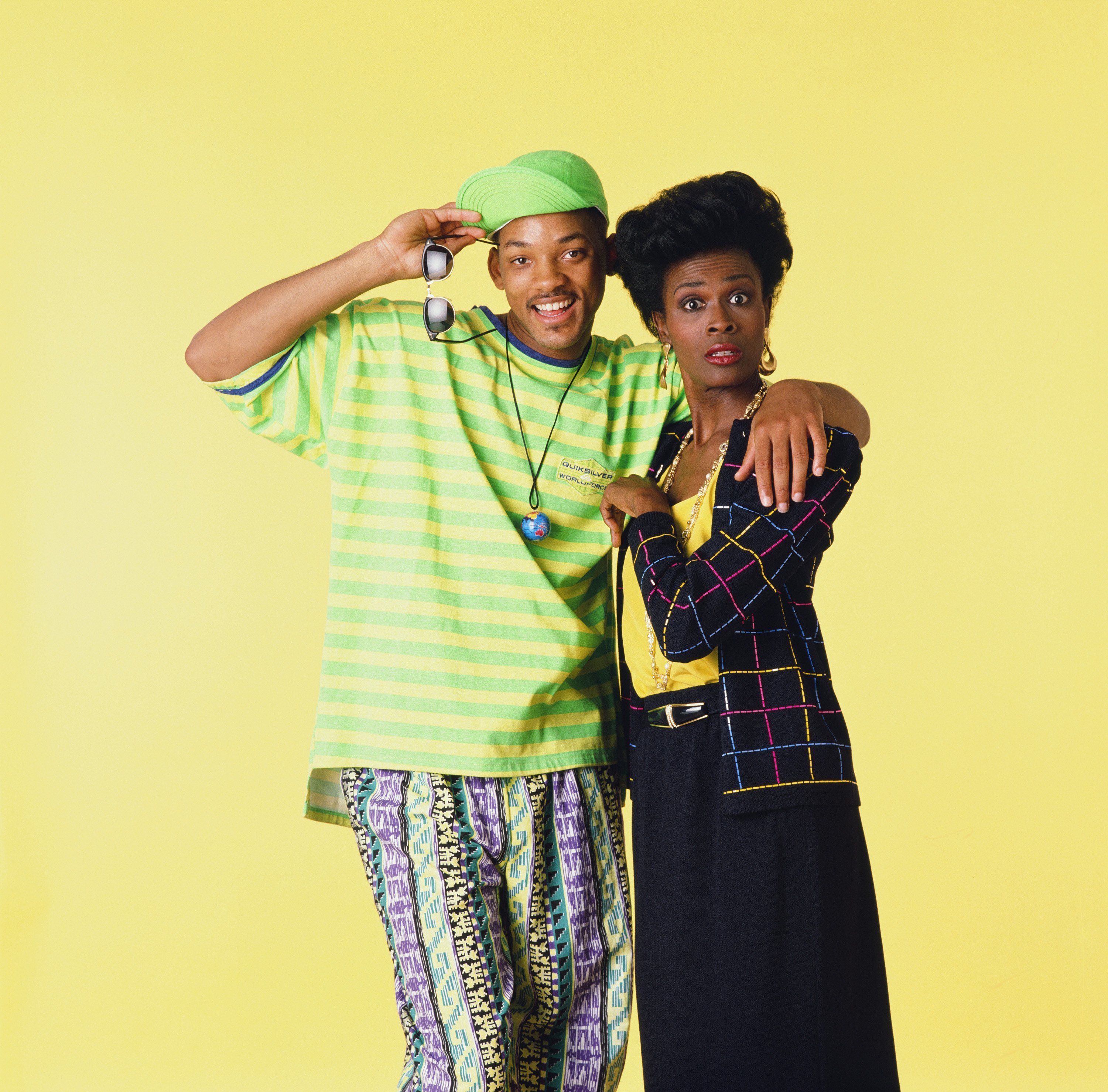 Will Smith's reunion with Janet Hubert came after a long feud
When Hubert was replaced by Daphne Maxwell Reid in season four, reports initially said she'd left due to creative differences, per Distractify. But it later came out that she had been having series issues with Smith and other cast members.
Amid her exit, Smith gave an interview with an Atlanta radio station in 1993 where he said (via E! News):
I can say straight up that Janet Hubert wanted the show to be The Aunt Viv of Bel-Air Show because I know she is going to dog me in the press. She has basically gone from a quarter of a million dollars a year to nothing. She's mad now but she's been mad all along. She said once, I've been in the business for 10 years and this snotty-nosed punk comes along and gets a show.' No matter what, to her, I'm just the Antichrist.
Meanwhile, Hubert told omg! Insider in 2013 that Smith had done "horrible things" to her during their time on the show. She didn't elaborate but whatever had happened was apparently so serious that it made Hubert swear off ever working with him again, though she later signaled she was open to a reunion in the aforementioned interview with omg! Insider.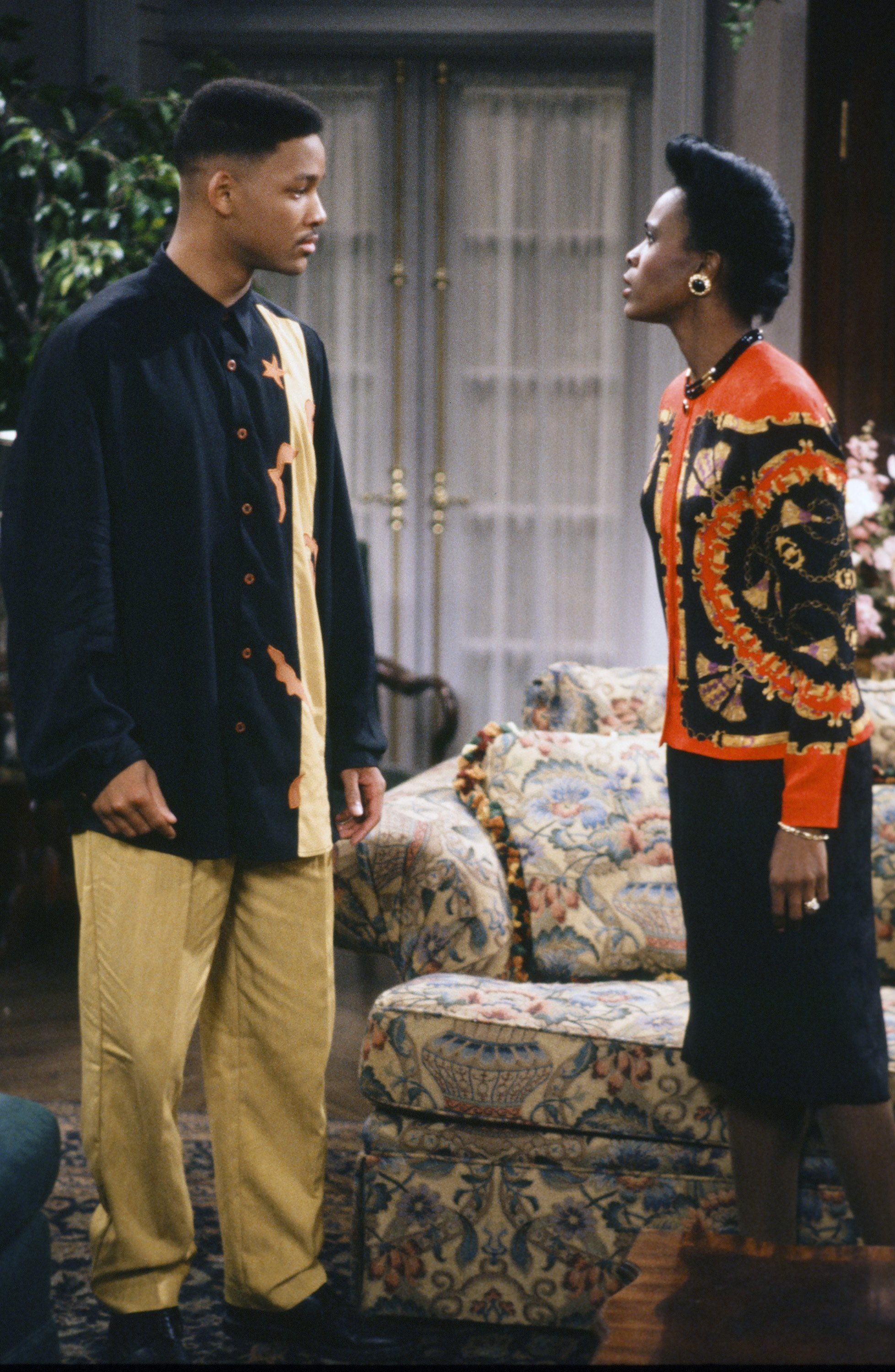 RELATED: 'Fresh Prince of Bel-Air': Janet Hubert, the Original Aunt Viv, Blames Will Smith for Killing Her Career
Will Smith and Janet Hubert have finally come together for 'Fresh Prince' reunion special
After news broke on Sept. 1 that a reunion special was coming to HBO Max, Smith took to Instagram to share photos from a meeting with the cast. On Sept. 10, he posted one photo of him with Hubert and another of him with the rest of the cast: Reid, Alfonso Ribeiro (Carlton), Karyn Parsons (Hilary), Tatyana Ali (Ashley), Joseph Marcell (Geoffrey), and DJ Jazzy Jeff (Jazz). (James Avery, who played Uncle Phil, died in 2013).
"Today is exactly 30 YEARS since The @FreshPrince of Bel-Air debuted! So we're doin' something for y'all… a for real Banks Family Reunion is comin' soon to @HBOmax! RIP James. #FreshPrince30th," he wrote in the caption.
In the photo with Hubert, the two were seen smiling and laughing in what appeared to be a friendly conversation between them. TV Line notes that HBO Max describes the meet-up as "an emotional reunion and a candid conversation" nearly three decades in the making.
RELATED: 'The Fresh Prince of Bel-Air': Will Smith and Tyra Recreate and Reminisce On Iconic Scene From the Show
The reactions to the reunion between Will Smith and Janet Hubert are excited
One Twitter user couldn't believe that Smith and Hubert had reunited after all the back-and-forth between them over the years, tweeting: "Will Smith and OG Aunt Viv (Janet Hubert) for the Fresh Prince Of Bel-Air reunion. Hell done froze over!"
"THIS IS EXACTLY WHAT THE WORLD NEEDS RIGHT NOW 😫🙏🏼🔥❤️" another fan wrote in the comment section of Smith's post.
"I'm so glad they've put their differences aside and buried the hatchet, because this is the reunion we deserve," read another tweet.
"this was soo long overdue," a third tweet said in part.
Fans can expect the reunion special later in the year, around Thanksgiving, according to TV Line.
RELATED: Will Smith and Martin Lawrence Argue Over Who Had the Better Sitcom