The 'Friends' Cast Is Reportedly Being Offered a Lot of Money for HBO Max Reunion
Fans can't get enough of Friends and that's why streaming services like Netflix paid so much money for it. Now it's moving to a new streaming service called HBO Max and there is reportedly going to be a special involving the cast. Find out how much money they were reportedly offered to do it and more.
The cast of 'Friends' made $1 million per episode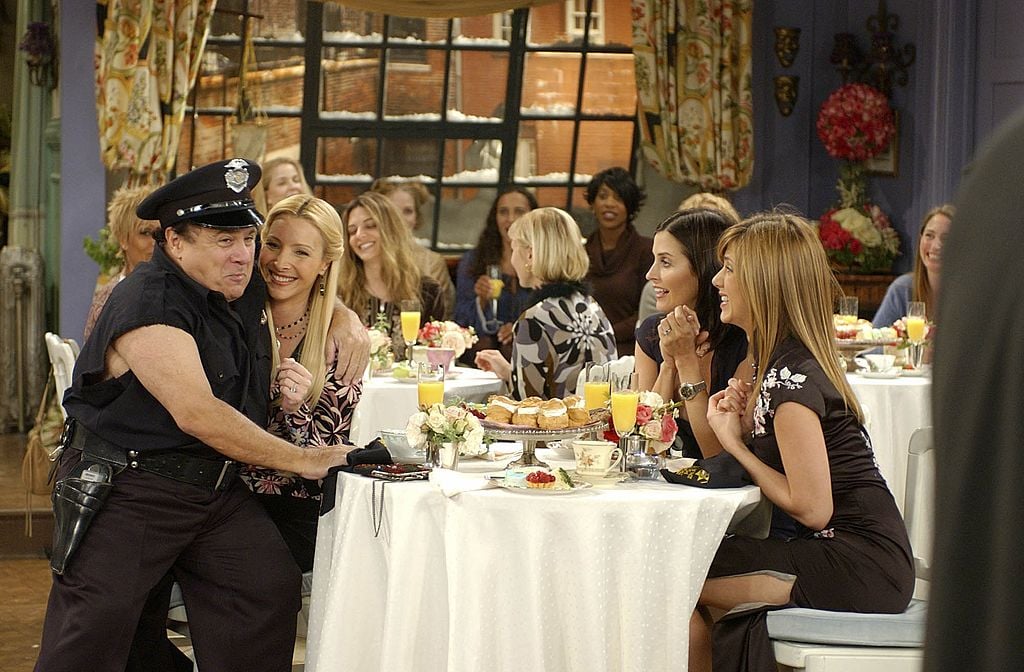 David Schwimmer, Jennifer Aniston, Courteney Cox, Lisa Kudrow, Matthew Perry, and Matt LeBlanc came together in the show's third season to negotiate their salaries. That led to them eventually making $1 million per episode by seasons nine and ten, according to Business Insider.
They also negotiated to receive a percentage from syndication. This means the cast members have continued to make money off the episodes years later. USA Today reports they made as much as $20 million every year from it.
HBO Max is reportedly working on a special reuniting the cast of 'Friends'
Co-Creator Marta Kauffman talked about the possibility of a reunion. "If it was the right thing, if it were the six of them together reflecting, talking about their experiences, and the episodes, then I'm totally behind it," she said. The co-creator said she is against doing anything scripted.
Fans have been wanting a reunion or revival of Friends for some time. It looks like they may get one soon. The Hollywood Reporter reported an "unscripted reunion special" involving all six actors and Kauffman was in the works at HBO Max.
Robert Greenblatt, chairman of WarnerMedia Entertainment talked about this project. "I got [the cast] to do the James Burrows tribute special when I was at NBC. And all I will say is, 'We're talking about it.' We've been drilling down on what it could be and trying to see if everybody's really on board and interested. And if so, can we make the right deals for everybody. We're starting it as a special," he said. Greenblatt added, "It's possible there could be something ongoing, but it would be in steps. We're far from that."
The original show is no longer on Netflix. However, it will be available to stream on HBO Max starting May 2020.
Fans have certainly noticed that the cast members have spent more time together recently. They have been posting pictures together on Instagram. Schwimmer also recently talked about being against reviving the show.
They are reportedly being offered around $4 million to do it
The cast famously made a lot of money once Friends was at the height of its fame. It looks like they could take home huge paychecks again.
Deadline reports the stars have reached an agreement with series' producer Warner Bros. They reportedly were offered something between $3 million to $4 million for appearing in the special. A total of $20 million is reportedly being spent on talent for the special.
It's probably not surprising the cast members are reportedly being offered so much given their salary history. There has yet to be any confirmation about the special, but Perry did tease fans by tweeting on Feb. 4, "Big news coming…"