The Fugees: Pras Michel Says He Knew Nothing About Wyclef Jean and Lauryn Hill's Affair – 'I Was Focused on Trying to Get This Money'
Wyclef Jean and Lauryn Hill's love affair became The Fugees worst kept secret. The two began an affair that continued even after both got involved with other people. But one person who insists he did not know about Jean and Hill's relationship is their bandmate Pras Michel. Michel says he was laser-focused on the music and making money.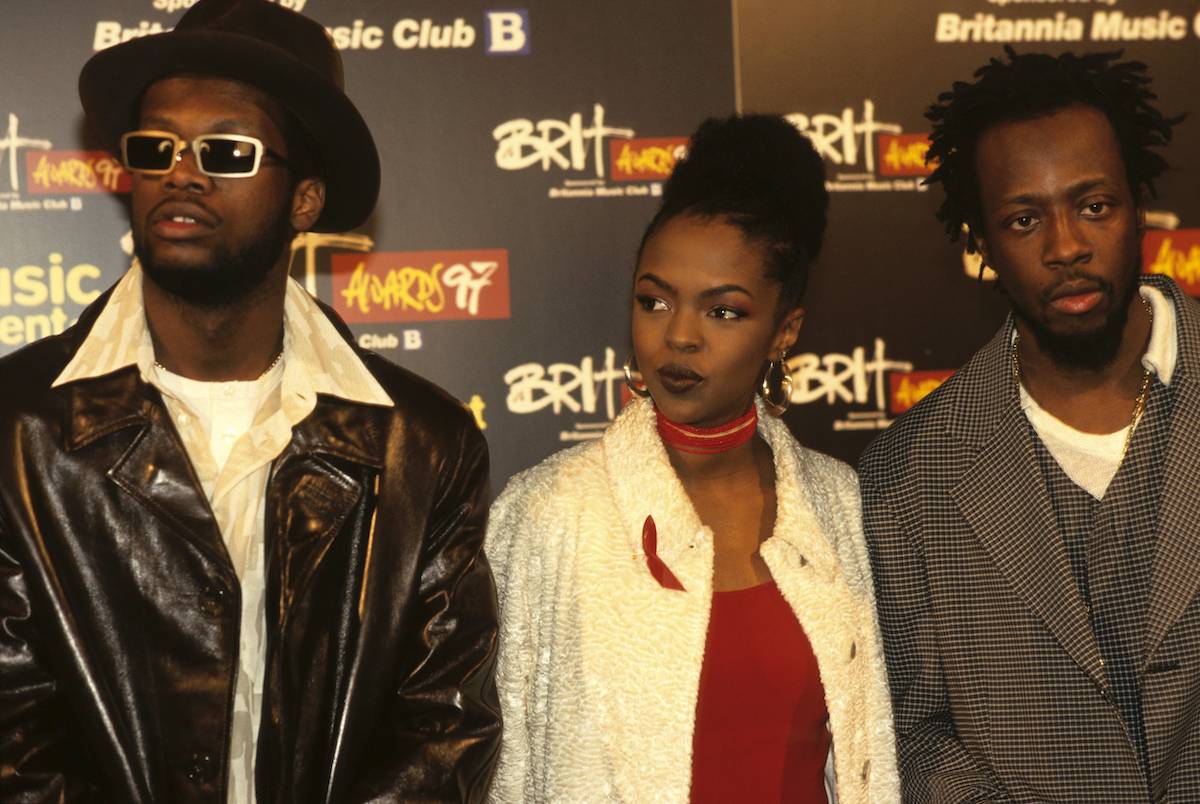 Wyclef Jean's relationship with Lauryn Hill began early on in the group's success
Jean and Hill began a relationship early on in the group's career. Their platonic friendship turned intimate when the group moved in with one another to record their album. Jean wrote about the love triangle in his 2012 memoir Purpose: An Immigrant's Story.
Related: Will Lauryn Hill Ever Make a Second Studio Album?
"Lauryn and I were pursuing a dream together, and that goal, as well as our mutual love of music, was the language that brought us together," he writes. "And there was an attraction there; I'm not going to lie and act as if it was just because we spent time together that we ended up together. Lauryn's beautiful, and because of her looks and her talent and everything we shared with each other — from songs to books to lyrics — love was bound to grow."
The relationship would continue even after Jean married his wife Claudinette in 1994. Hill began dating singer Rohan Marley in 1996. Jean and Hill's relationship ended after Hill became pregnant by Marley.
Pras Michel says he did not know about Wyclef Jean and Lauren Hill's relationship
In an interview with Vlad TV, Michel says he stayed out of any of Hill and Jean's personal business. Though he heard rumblings of Hill and Jean's relationship, he focused on the music instead. 
Related: Lauryn Hill Reached a Massive Milestone With Her Solo Album That's Sadly Never Happened Again
"That's what they said," Michel said when asked whether or not Hill and Jean were having an affair. At the time, Michel did not know Jean disclosed the affair with Hill in his memoir. "I was counting my money man, to be honest with you," Michel admits. "I know there were rifts going around, but I was focused man and I was focused on trying to get this money."
Michel says after a while, it became clear that there was something possibly going on between Hill and Jean. "I'm not a zombie, obviously it felt [odd], but once again man, I was focused," he says. "I know there were things happening, but there were so many things happening that if I had to stop and pay attention to everything, I wouldn't even be sitting here right now. My goal at that time was, 'I'm going to do everything I can to make sure from this point until I die that I never have a need or a worry financially. So, all of this other s***, that's for the birds."
The producer says he tried to warn Pras Michel and Wyclef Jean that their relationship could affect the group's success
As more tension in the group began coming to fruition, Michel says he tried to warn Jean and Hill to end their relationship, if there was a relationship going on. But Michel says both Jean and Hill denied they were intimate.
"Wyclef is my boy at that time, we're like brothers, and Lauryn is my girl because I went and got her from her mom's house when she was only 12, 13 years old," he explains. "And I told the mother, I will protect her daughter. So this is my man and this is like my sister and they got whatever at that time but they were denying it. You feel things but they're like, 'No, it's not happening.' Then you hear things. But what side do you jump on?"
Ultimately, the group split. But Michel says the breakup was not because of Hill and Jean's affair.