The Fugees: Wyclef Jean on Loving His Wife and Lauryn Hill at the Same Time
The love story between The Fugees members Wyclef Jean and Lauryn Hill is one of music's biggest legends. Jean says his relationship with the "Everything Is Everything" singer sparked quickly. The relationship had big highs and major lows, which often impacted the group. Both Jean and Hill were in relationships with other people as they continued their affair. Jean admits to being in love with two women simultaneously: his future wife, Claudinette and Hill.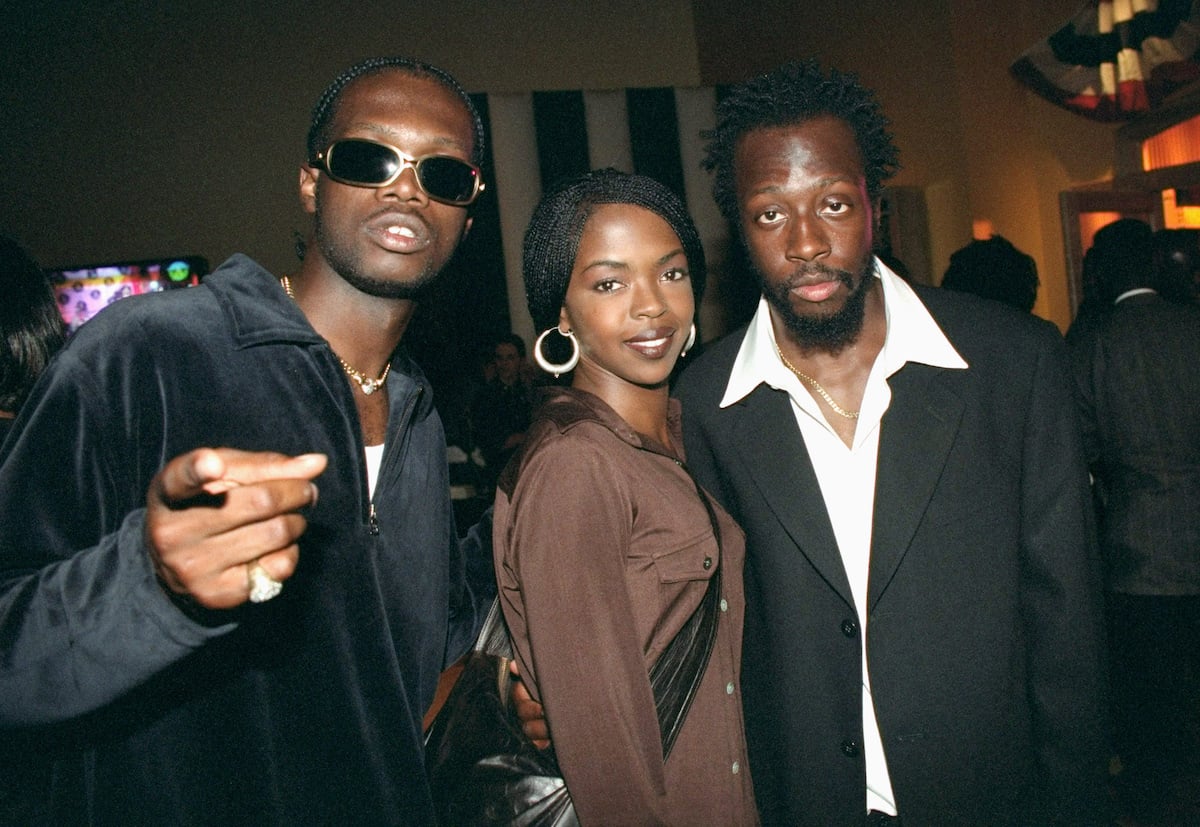 Wyclef Jean explains his attraction to both his wife and Lauryn Hill
In his memoir Purpose: An Immigrant's Story (via Salon), Jean admits that he began dating both women around the same time. He'd recently started rehearsing with the group and moved into a shared home with his bandmates to focus on their music. Jean says meeting his future wife Claudinette was a dream. 
"I met Claudinette when I was about nineteen, and she is a few years older than me," he writes. "She was fly, she was established, she was modeling in New York, and just so she wouldn't pass me by, I tricked her and lied about my age. I said I was twenty-two or something, so she'd go out with me."
Related: Lauryn Hill Reached a Massive Milestone With Her Solo Album That's Sadly Never Happened Again
Jean says his attraction to Claudinette was due to her value system. "Her family is very religious and traditional, so I brought her to my dad's church and courted her the proper way and we started dating," he recalls.
Jean's attraction to Hill was birthed out of their shared love of music. "Lauryn and I were pursuing a dream together, and that goal, as well as our mutual love of music, was the language that brought us together," he writes. "Lauryn's beautiful, and because of her looks and her talent and everything we shared with each other — from songs to books to lyrics — love was bound to grow."
Looking back, he is not proud of juggling relationships with two women who he admits to loving. But Jeans says dating both women was inevitable.
"I was with both of these incredible women at the same time, which isn't something to be proud of but it was definitely unavoidable," he writes. "I couldn't say no to either of them and I mean it when I say I loved them both, because I did."
The producer says his love with Lauryn Hill was a fantasy
Jean writes that despite the intense attraction between him and Hill, their love was equally toxic. As much as the couple loved hard, they fought harder. The tension began to affect the group, and rumblings about their affair ran rampant in the music industry.
Related: Wyclef Jean of The Fugees Was Asked if He'd Vote for Kanye West
Both Jean and Hill were also in relationships with other people. Jean was obviously with Claudette, and Hill began a relationship with Rohan Marley. Jean writes that his relationship with Hill was a "fantasy."
"You can hear the tension in the music, all of that impossible love," he writes. "It was like we knew it wasn't going to work from the start, but we couldn't shy away. It's not that it was wrong; it's just that it was too good to be true. The way we related we couldn't sustain because it was this whirlwind of creativity, this success, this performance. It was a fantasy that we engaged in because it was almost as if the music and the group and what we were doing drew us in."
Wyclef Jean blames Lauryn Hill's pregnancy on the group's breakup
All good things must come to an end and for Hill and Jean, their breakup was imminent. But Jean claims the breakup happened as a result of Hill lying about being pregnant with his child, something he says was the ultimate betrayal.
"I was married, and Lauryn and I were having an affair, but she led me to believe that the baby was mine, and I couldn't forgive that," Jean wrote. "She could no longer be my muse. Our love spell was broken."
Despite their past love triangle, the group has performed together in recent years. Fans are even more excited as the group announced plans for a reunion tour for the 25th anniversary of The Score in November and December 2021.