The Funny Reason Why Margot Robbie Is Retiring Her Tattoo Efforts
Find out why actress Margot Robbie has stopped tattooing people.
Margot Robbie is an Australian actress who has been gaining a lot of popularity in recent years. She is mostly known for appearing in popular films like The Wolf of Wall Street (2013), Suicide Squad (2016), I, Tonya (2017), and Once Upon a Time in Hollywood (2019).
Outside of her burgeoning career, Robbie has another thing that she spends a lot of time on: tattoos. She is somewhat of an amateur tattoo artist, but these days, Robbie is letting go of that part of her life. In fact, there is an interesting reason why you will no longer see Robbie tattooing people.
Margot Robbie has four tattoos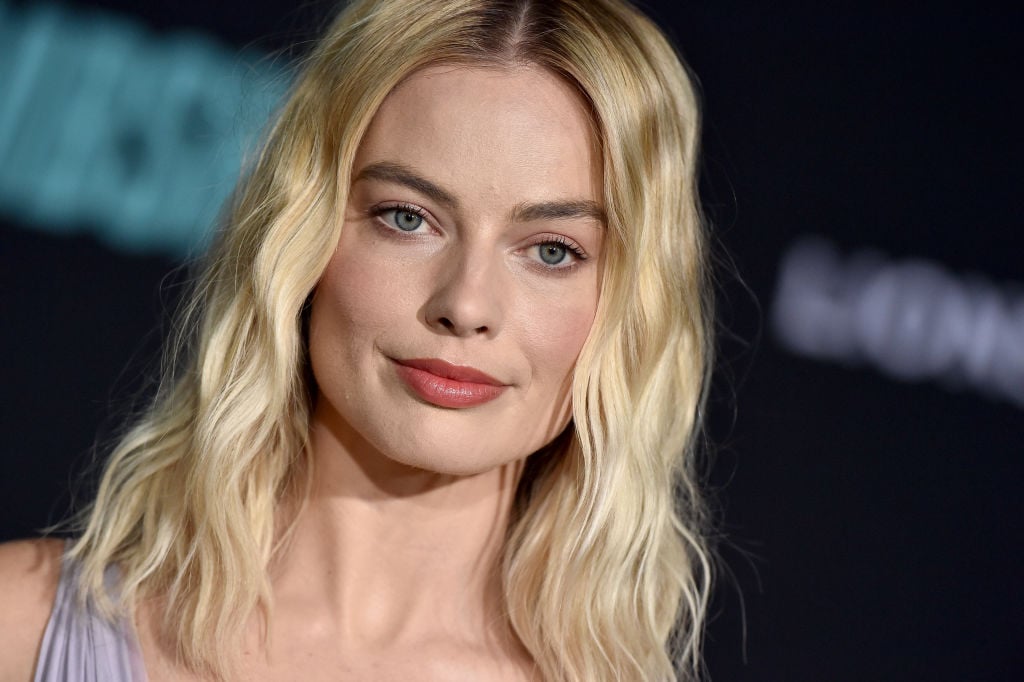 Although Robbie loves tattoos, she only has four on her body.
On her left sole is a tattoo that says "SKWAD," which she got along with a few Suicide Squad crew members. The tattoo is meant to commemorate their time on the set of the film.
Robbie also has a smiley face tattoo on her left toe that she got with her friend Cara Delevingne. The smiley face has X's for eyes and is sticking its tongue out.
Additionally, Robbie has some tattoos that she never revealed much about. On her left ankle is a small anchor, and on her left arm is a tattoo of a house with hearts coming out of its chimney.
Margot Robbie has tattooed numerous people
Robbie does not have a lot of ink on her body, but she definitely has given tattoos to many people.
Back in 2016, Robbie revealed that she bought a tattoo gun on eBay and started tattooing anyone who was willing to let her work on their body. 
"I don't know what the rules are, but you can buy a tattoo gun on eBay," Robbie said. "I've done almost 50 tattoo now, and I'm getting worse."
In another instance, she told Stephen Colbert that, although she is not licensed to ink people, her friends started trusting her more over time. She shared: "After a couple of drinks everyone wants a tattoo. At first I had to really beg people and then it kinda became a thing."
Of course, since Robbie is not a trained professional, she has made some mistakes along the way. For example, she once told Colbert that when she was trying to give out "SKWAD" tattoos on the set of Suicide Squad, she messed up the spelling of the word when tattooing an assistant named Simon.
"Everyone was spelling it as 'SKWAD' but I went straight from the S to the W," Robbie recalled. It was rather unfortunate since the assistant was the first one to volunteer to get inked.
Why Margot Robbie is now done with her amateur tattoo efforts
That misspelling incident did not stop Robbie from trying to tattoo more people. However, something did happen recently that made her decide to ultimately give up her tattoo efforts.
"I've hung up the tattoo gun now, I don't do it anymore," Robbie said on The Tonight Show with Jimmy Fallon. "I've had a few mishaps and I thought I should quit while I'm ahead."
She continued to share that the breaking point for her came at a friend's bachelorette party in Australia when everyone wanted to get matching tattoos. Robbie said: "I was tattooing my friend on her back, and another friend had drawn it on her in pen and I tattooed it. And then when I showed her afterwards she was like, 'Oh, didn't know that's what I was getting.'"
Even though the friend in question was "cool about it," the friend's mother was really angry at Robbie during the wedding.
The event made Robbie think twice about doing anymore amateur tattooing, so it looks like her cast members will have to get fun tattoos somewhere else.