The Funny Way Sofia Vergara's Husband Knew She Was the One
Sofia Vergara is a Hispanic-American actress best known for her curvaceous figure and her role as Gloria Delgado-Pritchett in the hit television series Modern Family. She's also appeared in the movies Hot Pursuit, Lords of Dogtown, and Madea Goes to Jail. Her role in the latter was psychotically charming, and she brought laughter to a Tyler Perry franchise already rich in comedy.
Even funnier than her portrayal of a very cute but frightening man killer named T.T? How Sofia Vergara's husband, Joe Manganiello, knew that she was the one for him.
It happened over a magazine article
Joe Manganiello told the funny story of how he knew Sofia Vergara was the for him, on The Tonight Show Starring Jimmy Fallon. He stated that he knew from the very beginning, and that during that time period, Vergara was shooting a film in New Orleans, Louisiana. Manganiello was flying back and forth to date her because she'd just gotten out of a long relationship. The funny conversation that had him knowing she was the one happened the second time he flew out to see her.
"I noticed that People Magazine had put me on the cover of the bachelor issue. Like, number one bachelor guy. So I grabbed it off the shelf and I went to go see her … I said 'Look, I know you just got out of this long term relationship and if you need to be single, I understand. I'm not going to like it, but I just need to know…" Then, Manganiello pulled out the magazine and said he wanted to show Vergara something.
"So, she picked up the magazine, she opened it up, and I saw that she was flipping past my interview. And I said 'What are you doing?' She said 'I'm seeing who else is on this list.' I was like 'You're the one.'"
How long have Vergara and Manganiello been together?
The celebrity couple first began dating in July of 2014. They were engaged a little less than six months later, on Christmas day of the same year. They had an engagement just shy of a year, with Sofia Vergara and Joe Manganiello tying the knot in November of 2015.
Sofia Vergara initially thought she was "too old" to date Manganiello
In an interview on Harry Connick, Jr.'s talk show back in 2016, Sofia Vergara revealed she was hesitant to date the Magic Mike star who would eventually become her husband. "When he started trying to convince me to go out with him, I don't want to…," Vergara explained. "… I am too old now to be with a guy that all the girls are, like, after him… I'm not kidding. I didn't want to go out with him because of how hot he was."
The attractive couple has a four-year age difference, with Vergara being the elder. Of course, fans are shocked to learn that Sofia Vergara is 46, while Joe Manganiello is 42.
Sofia Vergara has a son from her previous marriage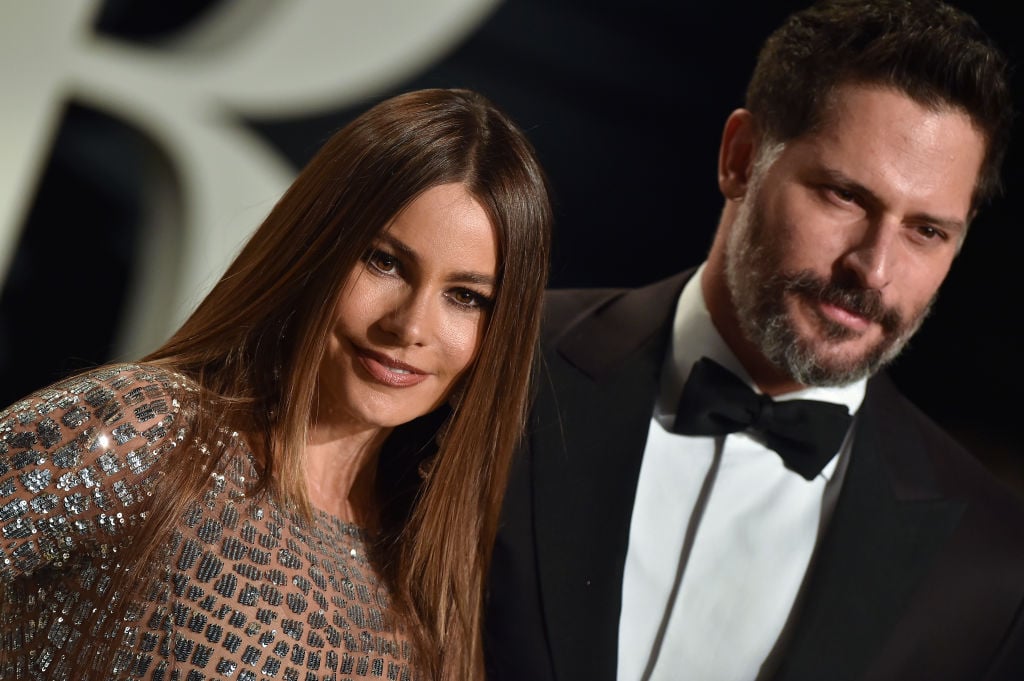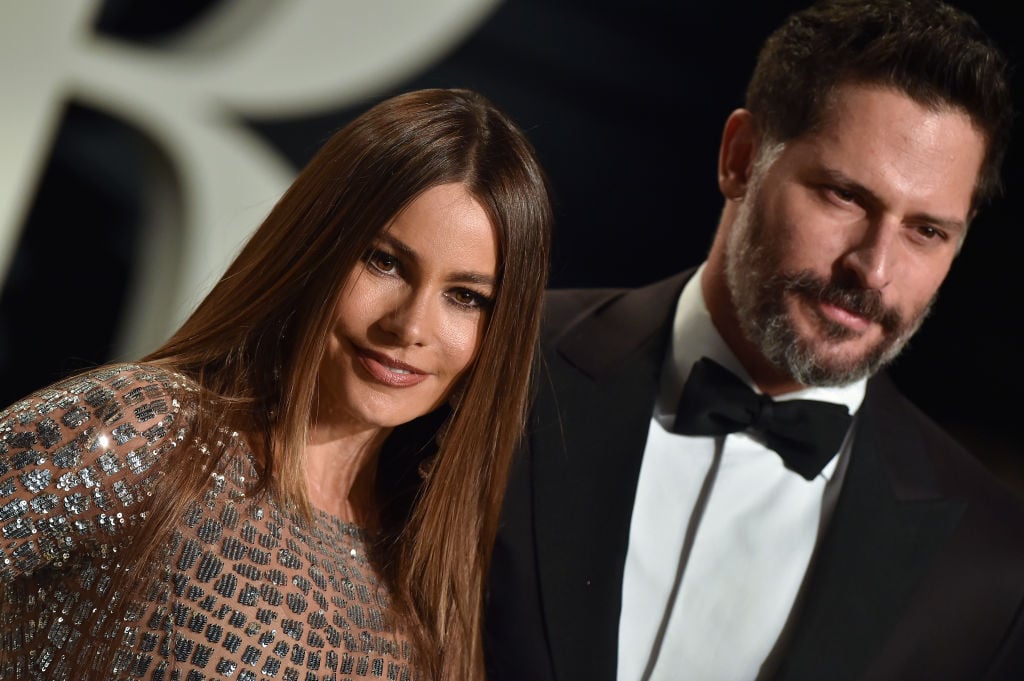 While Vergara and Manganiello do not have any children together – and he does not have any biologically – she has a son from her previous marriage with high school sweetheart, Joe Gonzalez. Manolo Gonzalez-Ripoll Vergara is 26 years old, and has decided to follow in his famous mother's footsteps. He has begun a promising acting career, and already has a fairly successful modeling career.
As for whether Sofia Vergara and Joe Manganiello will ever have children of their own, it was revealed in an interview they aren't against the idea. In an interview with Harper's BAZAAR Arabia, Vergara stated that "We'll see what happens. It's not something that doesn't let us sleep. But it's not something I am completely opposed to."