The Game Awards: 'Cyberpunk 2077' Could Become the Best RPG of 2021 a Year After Its Troubled Launch
Despite becoming one of the roughest video game launches in history, 'Cyberpunk 2077' is up for The Game Award for Best RPG of 2021.
On Dec. 10, 2020, video game developer CD Projekt Red (CDPR) released a buggy, unfinished, and rushed version of Cyberpunk 2077. What was going to be the most highly-anticipated release of the year turned into the most disastrous as angry fans demanded their money back, and digital storefronts pulled the game out of sales. To this day, CDPR is still working out the game's kinks. Despite everything, nearly one year later, Cyberpunk 2077 is up for The Game Awards' Best Role-Playing Game (RPG) of 2021.
Could the most troubled game of 2020 really take home an award? In the end, it all comes down to fan votes. And, believe it or not, there is a population of players who are pushing for a win.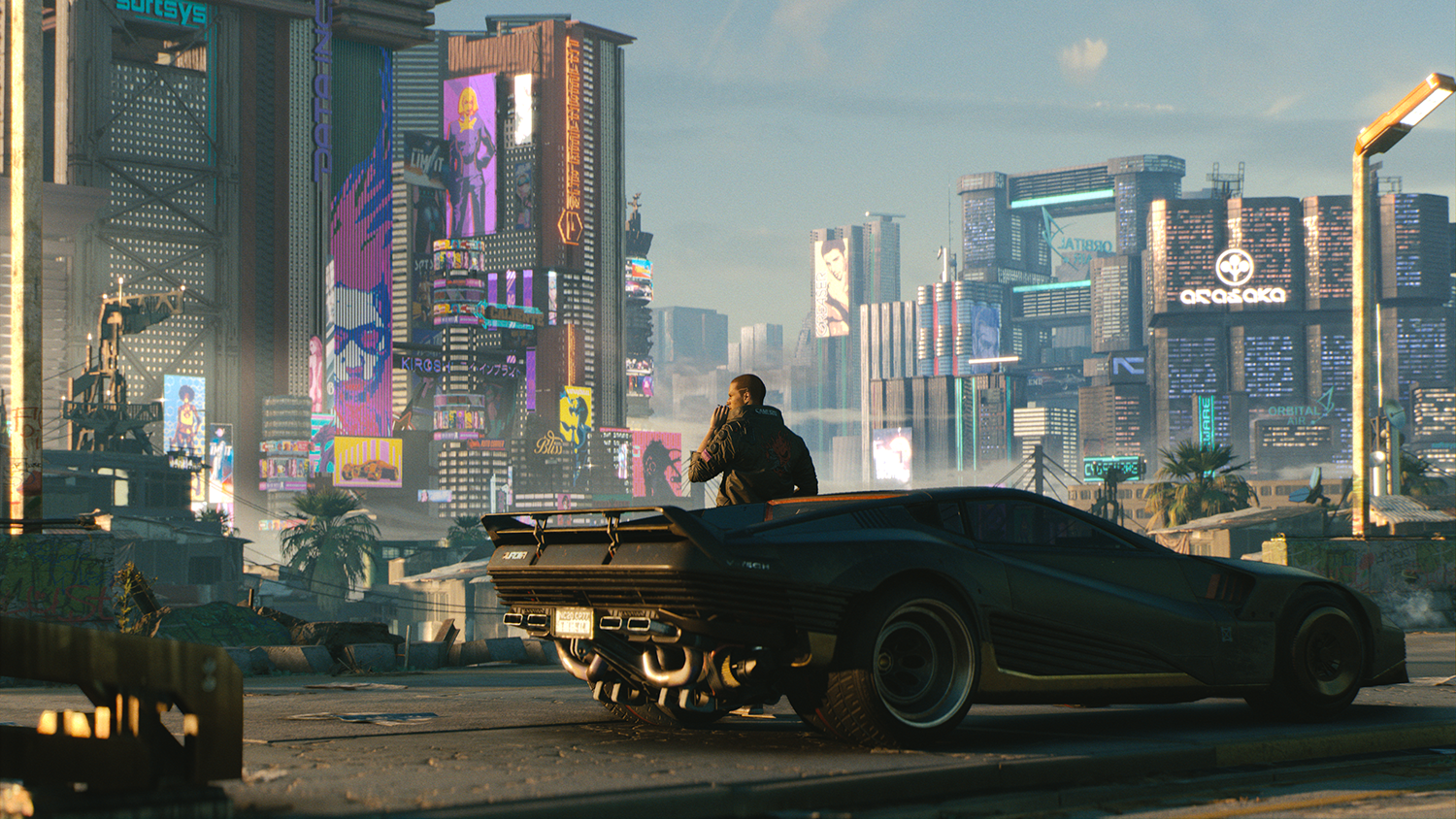 'Cyberpunk 2077' had one of the worst game launches in history
The story of Cyberpunk 2077, a futuristic open-world action-adventure starring Keanu Reeves, dates back to 2012. Polish studio CDPR announced its plans to make a video game based on the 1988 tabletop role-playing game, Cyberpunk. The project quickly became one of the most-anticipated games of its time, but it took a few years to get the ball rolling. After CDPR finished The Witcher 3: Wild Hunt — Blood and Wine in 2016, development on Cyberpunk 2077 finally began.
CDPR planned to finally release Cyberpunk 2077 in April 2020, but the game received a delay. That wasn't out of the ordinary, as many developers experienced delays due to the coronavirus (COVID-19) pandemic. CDPR pushed the release to September, then again to November, and finally to December.
Even after eight years, fan interest never faltered. That's why many players were disappointed when CDPR unveiled a near-unplayable final product. On PlayStation 4 and Xbox One consoles especially, players reported dozens of bugs and glitches, from T-posing characters to corrupted save files.
Fan outrage continued as news broke that CDPR might have been well aware of the bugs at launch. Eventually, CDPR's investors filed lawsuits against the studio, claiming that they were misled about Cyberpunk 2077's playability, as PCGamer reported.
CDPR promised to release a series of updates to fix the problems. However, that meant delaying the game's multiplayer mode and PlayStation 5 and Xbox Series X|S releases. In the meantime, many players received refunds for the botched release. For a few months, PlayStation removed the game from its store.
The Game Awards 2021 announced two nominations for 'Cyberpunk 2077'
Somehow, Cyberpunk 2077 rose from the ashes to receive not one, but two nominations for The Game Awards 2021.
The first is for Best Score and Music, composed by Marcin Przybylowicz and Piotr T. Adamczyk. There haven't been too many arguments against this nomination. As Forbes pointed out, Cyberpunk 2077 had many problems with gameplay, but the music was never an issue. The game managed to include both original pieces and a lengthy library of licensed songs, which can be difficult to achieve.
On the other hand, there's Cyberpunk 2077's other nomination: Best RPG of 2021. It's up against Monster Hunter Rise (Capcom), Scarlet Nexus (Bandai Namco), Shin Megami Tensei V (Atlus/Sega), and Tales of Arise (Bandai Namco). Whether the game deserves the nod is up for debate.
Some fans think 'Cyberpunk 2077' doesn't fit into the Best RPG category
When The Game Awards announced Cyberpunk 2077 among the list of Best RPG nominations, many fans expressed confusion and outrage. After all, CDPR revealed before Cyberpunk 2077's launch that it considered the game to be action-adventure, not RPG. As Forbes noted, the studio removed many of the game's RPG elements like life paths.
In a Reddit discussion of the nomination, some people pointed out that the nomination sets a poor example to developers. It gives the idea that studios can release "broken" games and still receive recognition during awards season, despite fan objections.
"The game shouldn't be nominated for anything. The manipulative tactics they used for reviews at launch should disqualify them for any kind of nomination. They literally tricked console players to buy a broken game," one user wrote.
Others think 'Cyberpunk 2077' is powerful despite its flaws
On the other hand, many Cyberpunk 2077 fans believe the game deserves credit for the PC version. This version of the game still had bugs, but its gameplay did fare better than the console versions.
"If this was released as a PC exclusive, this game would've swooped all the Game Awards," one fan wrote on Twitter.
Some people have also argued that Cyberpunk 2077's bugs can be overlooked when considering how well the game did with its narrative, graphics, and story.
"Easily of the best RPGs of the past few years, actually. Very few RPGs are being put out with that much content, and even fewer that are on par with the design of Cyberpunk," one user wrote in the Reddit thread. "As always, people on this sub conflate the actual issues with the game – bugs and optimization – with it not being a good game."
If the debate is any indication, Cyberpunk 2077 does have a chance at winning Best RPG of 2021. Fans can vote via The Game Awards website. Tune in to The Game Awards 2021 on Dec. 9 to see if Cyberpunk 2077 takes home the trophy.