The Gay Mobster 'Sopranos' Writers Used as the Basis for Vito Spatafore
'Sopranos' star Joseph Gannascoli spoke with Showbiz Cheat Sheet about working on the classic mob show -- and how he suggested the secret life of Vito.
By the fifth season of The Sopranos (2004), David Chase and his team had already reinvented the mob show, won a boatload of Emmys, and changed the way people think about TV. But there was still work to be done, and Joseph Gannascoli had an idea about where the show might go next.
Gannascoli, the actor who started out playing Gino and became Vito Spatafore in Season Two, had already suggested his bombshell idea about a closeted Vito to one Sopranos writer a few years earlier. But he knew he had to be low-profile about it.
"You had to be very careful, you don't want to do it front of all the other actors," Gannascoli told Showbiz Cheat Sheet about approaching Sopranos screenwriters. "You gotta do it on the sly."
Gannascoli had read a book about a gay mobster who was an associate of New York's Gambino crime family. And he saw this real-life underworld figure as a great model for Vito. Though the writers wouldn't take him up on the suggestion until a few years later, Gannascoli would get his wish.
Gambino associate Vito Arena had survived as a gay mobster in the '80s.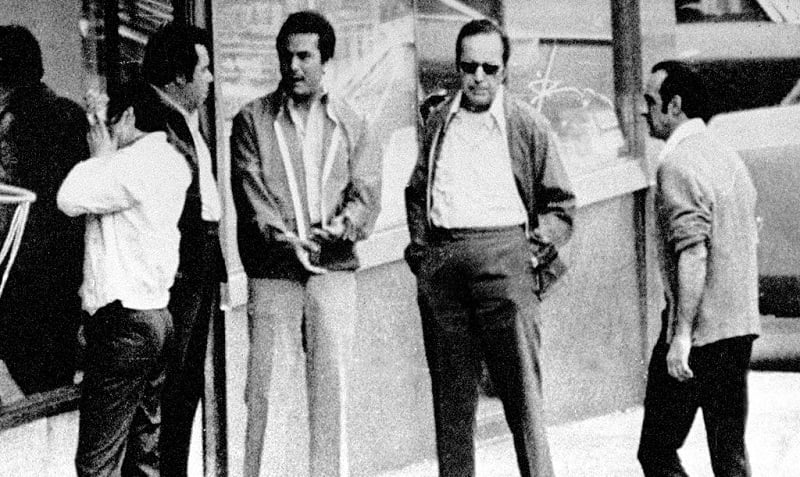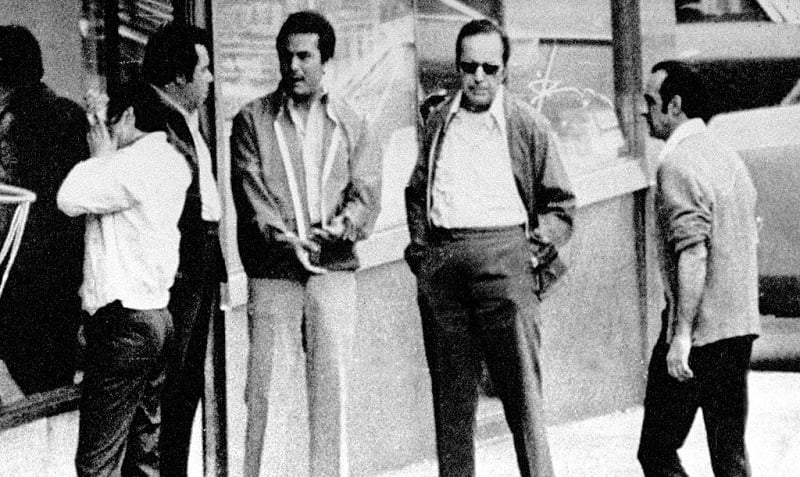 If you read about the New Jersey organized crime scene, you will see how David Chase took details from real-life gangsters. Sopranos fans can guess where John "Big Pussy" Russo ended up on the show. Likewise, it's clear what Chase did with stories of "Tony Boy" Boiardo visiting a West Orange shrink.
Gannascoli was also looking at real-life gangsters when he thought about his character Vito Spatafore being closeted. In the 1980s, Gambino family associate Vito Arena led such a life. Following his 1982 arrest, Arena admitted to having sex with men in court. Gannascoli read about it while working on the show in 2002.
"I approached Robin Green (Mitch Burgess's wife) and told her, 'I'm reading a book called Murder Machine [1993],'" Gannascoli recalled. "I said, 'I think it would be kind of interesting. There's a mobster who's gay and you don't really see that. Or if you've ever seen it.'"
Gannascoli told Green he'd be willing to work that into the character of Vito Spatafore. Though Green sounded interested, Gannascoli didn't hear anything more about until the murder of a gay Jersey mobster splashed across headlines.
A gay Jersey mobster's murder made 'Sopranos' writers reconsider.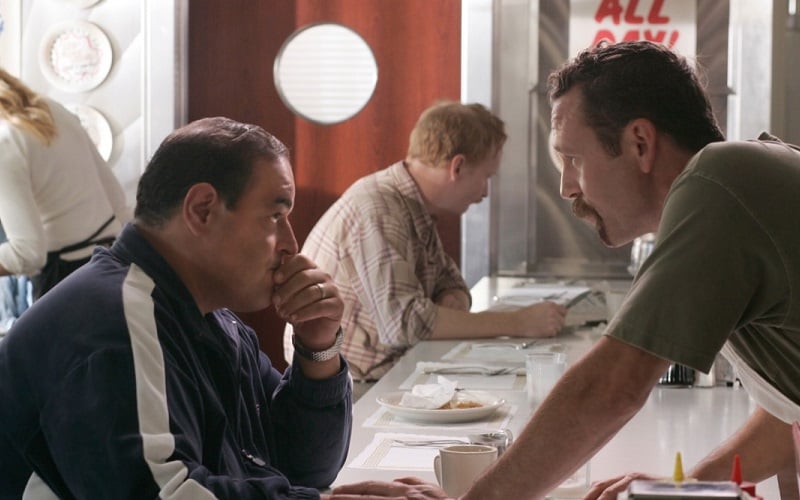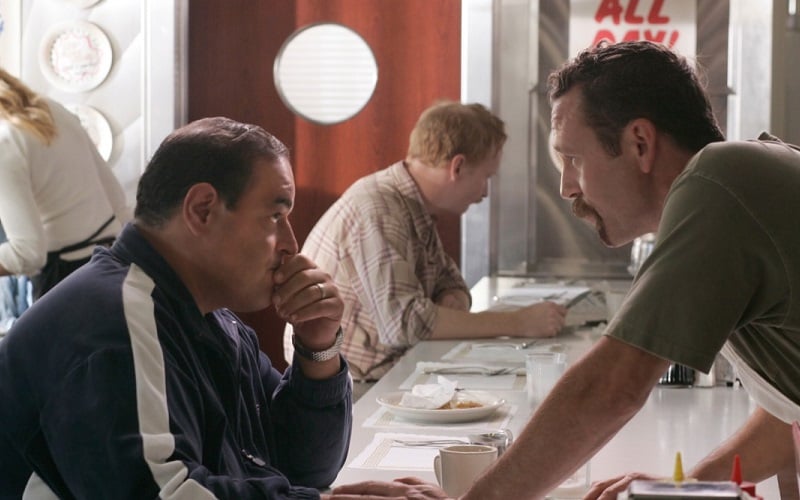 In 2003, a bombshell mafia story hit newsstands. During the trial of Jersey mobsters, a DeCavalcante soldier described murdering DeCavalcante boss Johnny Boy D'Amato for being gay. "Nobody's gonna respect us if we have a gay homosexual boss," the killer said in court.
At that point, Sopranos writers couldn't ignore Gannascoli's suggestion. "Nothing came about it until we went back for Season Five," he told Showbiz Cheat Sheet. "As they were getting ready to start filming, they asked me what the name of [Murder Machine] was."
Gannascoli realized right away they were taking his idea seriously. "They made some script changes during the year, they gave me a wife. I thought, 'Something's up with that.' Then came the whole scene with the security guard [Episode Nine]. That was a big thing."
In a show of support James Gandolfini was known for, the Sopranos star told Gannascoli he'd go with him to talk to Chase if he was uncomfortable with the security-guard scene. But Gannascoli was ready to tackle it. After all, he wanted the writers to go down that road with Vito. He only had one reservation.
"I just hope they don't just do that scene and forget about it," Gannascoli said. "It's kind of what I asked for. So I'm going to go with it and trust their judgment."
Looking back in 2019, he had zero regrets. "I'm glad I did it," he told me. "It changed my life."
Also see: The 'Sopranos' Actress David Chase Described as Utterly 'Faultless'