The George Harrison Song That Got Dropped From the Beatles' 'White Album'
In a band like The Beatles, it wasn't easy to get your song on a record. Just ask George Harrison, who brought "Only a Northern Song" to the Sgt. Pepper's sessions only to have it rejected by bandmates and studio personnel alike. (They called it "weak," "disappointing," and "inappropriate.")
So George only ended up with one Sgt. Pepper's track. Earlier in the Beatles' run, George had learned what it was like to have zero songs on an album. (That happened on both A Hard Day's Night and Beatles for Sale.)
When the band got to the White Album sessions in 1968, George had to wonder what type of hex he had on him. For that record, he'd written "While My Guitar Gently Weeps" only to have John Lennon and Paul McCartney ignore it until Eric Clapton showed up at the studio to play on it.
Finally, that song got the attention it deserved and now stands as a classic. But several other songs by George didn't make the White Album cut. And that included one track the Beatles actually recorded for the album.
George's 'Not Guilty' got bumped after over 100 studio takes.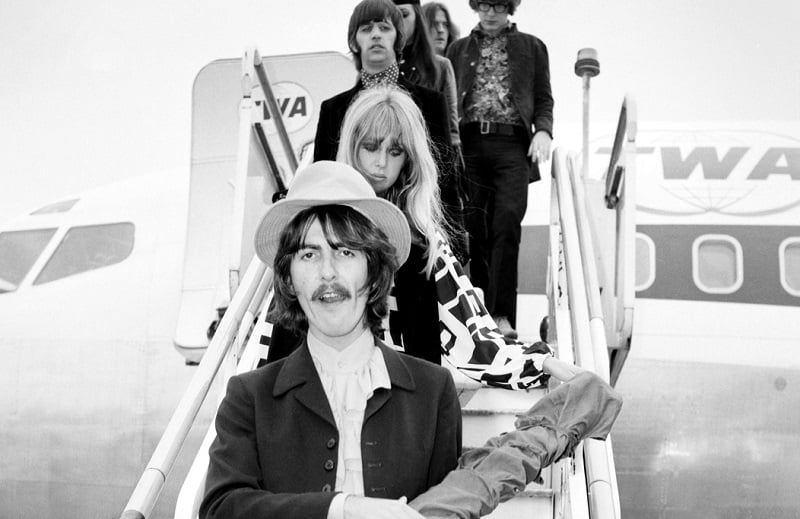 After spending close to two months in India, The Beatles returned to England in April of '68 armed with dozens of songs. George, who'd set a personal high with three tracks on 1966's Revolver, had at least six songs at the ready.
George would eventually get four of his tunes on the record (one per side). However, he wouldn't see a fifth song on the album even though the band went through the trouble of recording it. That track, "Not Guilty," ended up on the cutting-room floor along with one weird John Lennon song.
It wasn't for lack of effort. According to records from the sessions, the band took over 100 stabs at the song over the course of four days. And even though engineer Geoff Emerick had quit recording the band by then, his replacement attempted several studio tricks on the track.
But still The Beatles left "Not Guilty" out of the mix. When recalling the reason, George simply said, "We didn't get it down right or something." The apathy of John and Paul definitely didn't help. Neither did George's unplanned trip to Greece while recording the song.
George later recorded it for his self-titled 1978 album.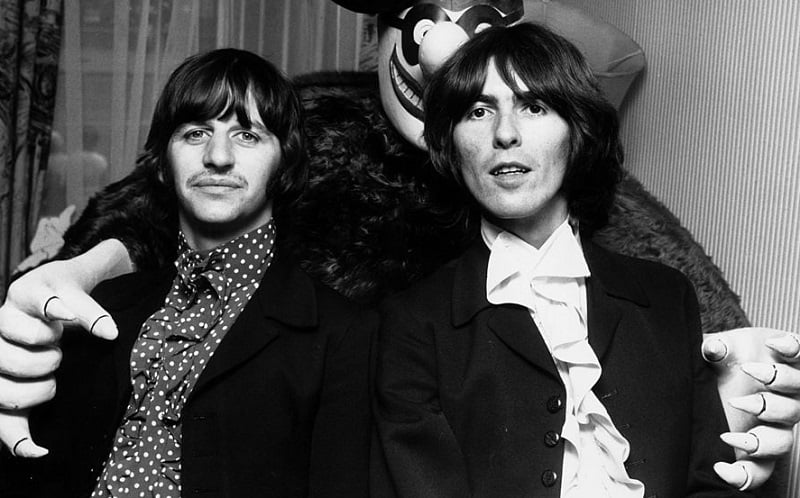 By 1978, George had spent the better part of a decade getting those bitter White Album days out of his mind. So he tried "Not Guilty" again. This time, with him producing his own album sessions, he needn't have worried about his song making the final release.
In the intervening years, George had brought a light jazz feel to the song. (It's very '70s.) Beatles fans will likely prefer the original, but George did simplify the tricky time signatures that caused problems for his old bandmates.
Looking at the original lyrics, which included references to "the Apple cart" and what many believed to be the Lennon-McCartney alliance, it makes sense why the band wouldn't have included it on The White Album.
After all, though George's songwriting had matured amazingly by then, he still wasn't above needling his famous bandmates. In that respect, "Not Guilty" has a lot in common with "Only a Northern Song."
Also see: Why John Lennon Didn't Play on So Many of George Harrison's Beatles Songs