The George Harrison Song That Had The Beatles Rolling Their Eyes in the Studio
George Harrison didn't have an easy time landing songs on Beatles albums. When he introduced this track, his bandmates reportedly rolled their eyes.
While George Harrison was working to refine his songwriting craft, he wasn't getting much help from his bandmates in The Beatles. "I had a little encouragement from time to time, but it was very little," George said in a 1977 interview.
Beatles engineer Geoff Emerick backs up that account in the book, Here, There and Everywhere. "In general, sessions where we did George Harrison songs were approached differently," Emerick said. "Everybody would relax — there was a definite sense that it really didn't matter."
During the sessions for Sgt. Pepper's Lonely Hearts Club Band (1967), George faced more criticism than usual. It began when he introduced "Only a Northern Song" in the studio. After John Lennon didn't play on the backing track, The Beatles decided to shelve the song for a later date.
But George still didn't have a song on Sgt. Pepper. When he brought the excellent "Within You Without You" into the studio, Emerick recalled how no one was impressed (again). What's worse, Emerick said the other Beatles and producer George Martin actually rolled their eyes at the track.
'Within You Without You' didn't wow The Beatles or George Martin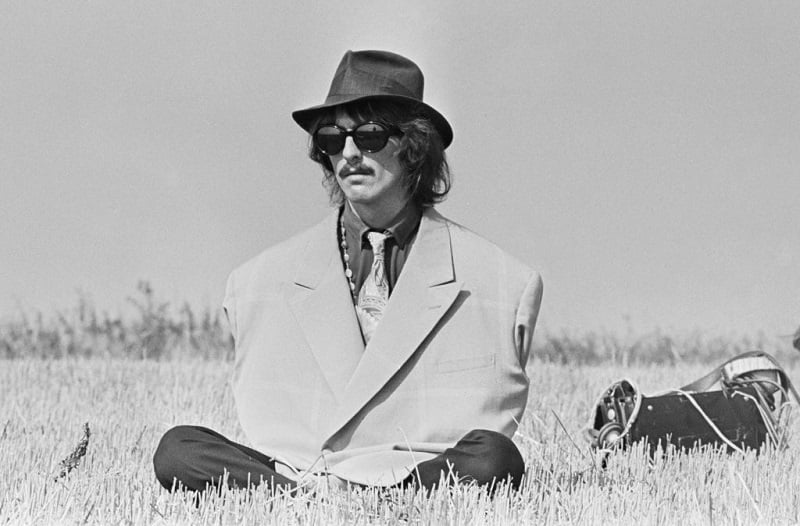 By the time George debuted "Within You Within You" for his bandmates and producer, they'd already recorded several masterpieces. The Sgt. Pepper sessions began with John's masterpiece, "Strawberry Fields Forever," followed by the Paul McCartney classic, "Penny Lane."
The Beatles had also polished off "A Day in the Life" when George took another crack at getting on the album. In brief, the bar had been raised considerably by March '67, and George encountered a lackluster reception on all sides.
"At the time 'Within You Without You' caused a lot of eye-rolling among the other Beatles and George Martin," Emerick recalled. "Personally, I thought it was just tedious." But Emerick did acknowledge that George's rendition (alone, on acoustic guitar) didn't do the composition justice.
In the sessions that followed, George's bandmates would begin to see the magic in the song. Eventually, eight violin players, three cellists, and what John described as "about 400 Indian fellas" filed into the studio to help bring George's vision to life.
George's only song became 1 of the standout 'Sgt. Pepper' tracks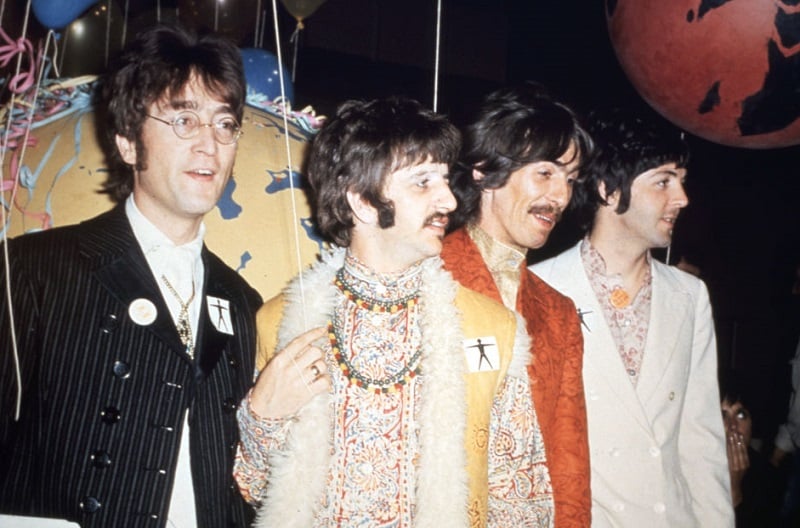 Once the harsh reception was out of the way, George outlined how he wanted to record "Within You Without You." It began with scrapping the usual Beatles lineup and bringing in a band of Indian musicians to record the backing track.
While his three bandmates were present during the session, George mostly worked on his own with Martin and the Indian players. When Martin scored parts for the Western string instruments late in the Sgt. Pepper sessions, George found himself without any other Beatles once again.
That turned out to be exactly what he needed. Though the song became his sole composition (and by far biggest moment) on the record, it came off as wonderfully as everyone had hoped. Even John fell in love with the song, which has become a highlight of Sgt. Pepper.
"One of George's best songs," John told Playboy's David Sheff in 1980. "One of my favourites of his, too. He's clear on that song. His mind and his music are clear. There is his innate talent; he brought that sound together."
Also see: The No. 1 Beatles Hit John Lennon Said He Wrote 'in My Fat Elvis Period'