The George Harrison Songs Ringo Said Were Equal to Lennon-McCartney's Best
By the end of the Beatles' run, Ringo considered George Harrison the equal of John Lennon and Paul McCartney -- or anyone else.
When the songs of John Lennon and Paul McCartney began topping the charts in England and America, it basically set the course for The Beatles. From that point on, the music of Lennon-McCartney — and their pair of golden voices — would be the band's driving force.
"Paul and I really carved up the empire between us," John explained in Anthology. "Paul and I did all the singing, all the writing. George [Harrison] never wrote a song till much later."
When George did begin writing his own music, his songs got rush-jobs in the studio. Beatles producer George Martin eventually acknowledged the difference. "He was never treated on the same level, as having the same quality of songwriting," Martin said.
But George kept plugging away. By The White Album (1968), he truly hit his stride as a songwriter. And by the time The Beatles recorded Abbey Road (1969), all bets were off. In Ringo's eyes, George's best songs from that era were equal to any Lennon-McCartney track.
Ringo raved about 'Something' and 'While My Guitar Gently Weeps'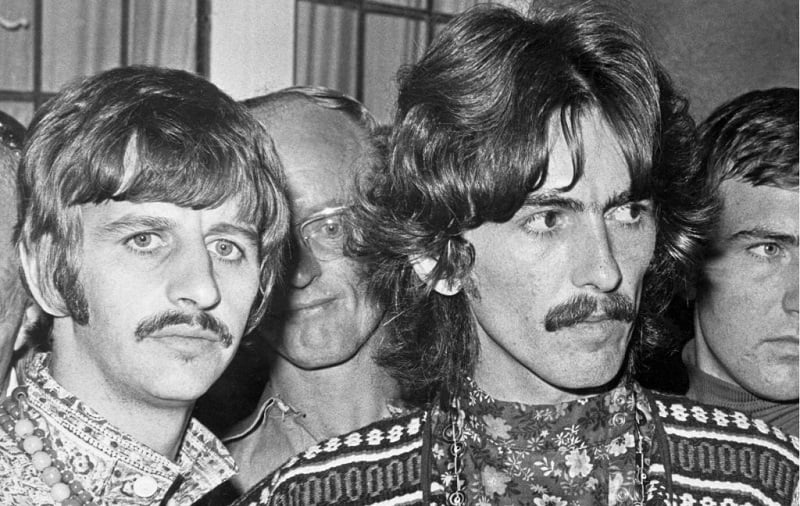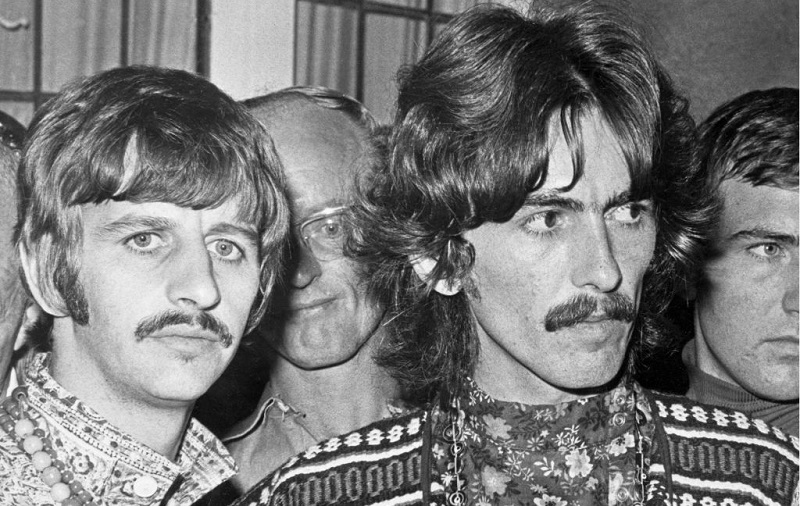 While George did some great work in earlier albums, two tracks on The White Album couldn't be ignored. The first, "Long, Long, Long," was George's love song to God. That song remains a standout track from the band's double album.
But "While My Guitar Gently Weeps" ranks among the Fab Four's best work of the era. As so many other songs George wrote, the band didn't give it the attention it deserved at first. When George brought his friend Eric Clapton to the studio, that changed.
Along with Paul's piano intro, the Clapton guitar solo really makes George's best White Album composition sing. But George may have outdone himself the following year during the Abbey Road sessions. That's when he brought "Something" to the studio to record.
To Ringo, those two songs put George among the elite. "George was blossoming as a songwriter," Ringo said. "'Something' and 'While My Guitar Gently Weeps' — are you kidding me? Two of the finest love songs ever written … on par with what John and Paul or anyone else of that time wrote."
George Martin later regretted how he treated 'the quiet Beatle'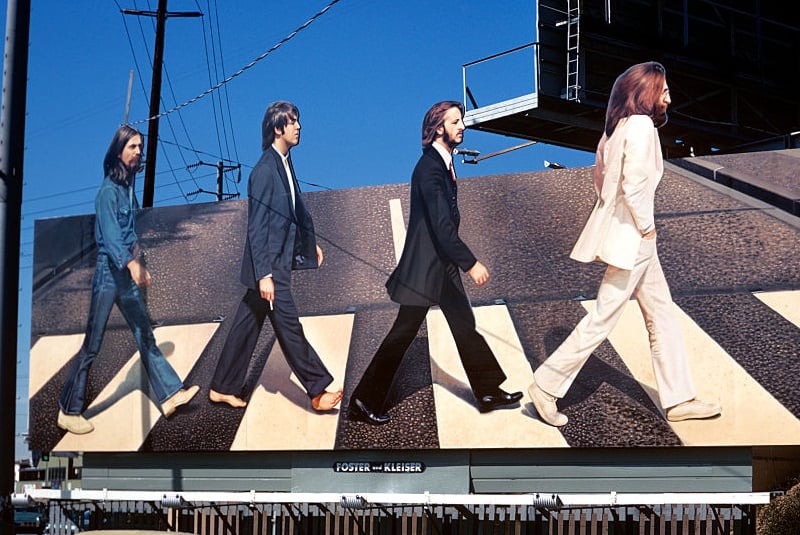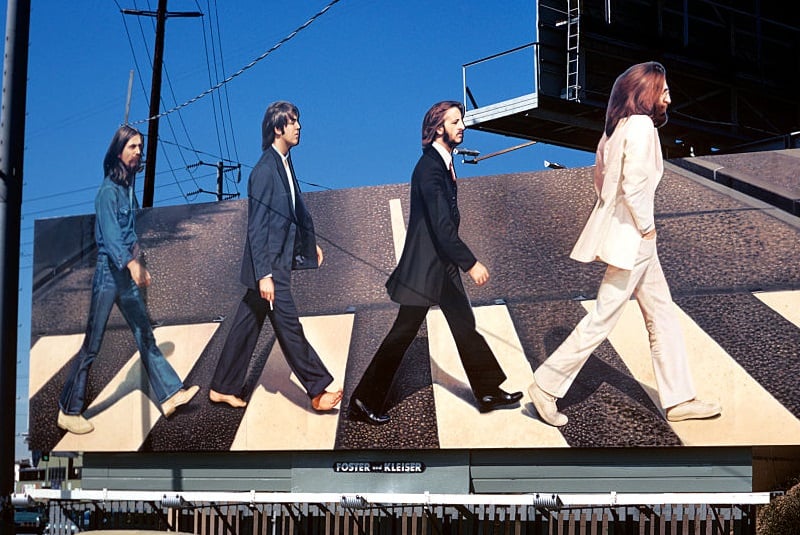 George Martin might have seen the quiet Beatle turn up with "While My Guitar Gently Weeps" and "Here Comes the Sun," but he still wasn't convinced by the time of the Abbey Road sessions. "It was a great song, and frankly I was surprised George had it in him," Martin said of "Something."
Looking back, however, Martin admitted he could have encouraged George more. "I'm guilty in that respect," he said. "I was the guy who used to say, 'If he's got a song we'll let him have it on the album' — very condescendingly. I know he must have felt really bad about that."
Indeed, George spoke of how little encouragement he got as a songwriter in his Beatles days — and how good it felt to be on his own afterward. To put the feeling into words, George used the earthiest word he could think of. "It was like I'd been was constipated," he said of tackling his first solo album.
Also see: The George Harrison Guitar Solo the Beatles' Engineer Called 'Embarrassing'