The 'Ghostbusters' Scene That Convinced Bill Murray the Movie Would Be Huge
Ever since Ghostbusters opened in the summer of 1984, it has been a part of the culture. It's hard to imagine a time when people didn't know what ghostbusters were. Bill Murray remembers that time though, and he remember the moment he knew the film would be huge.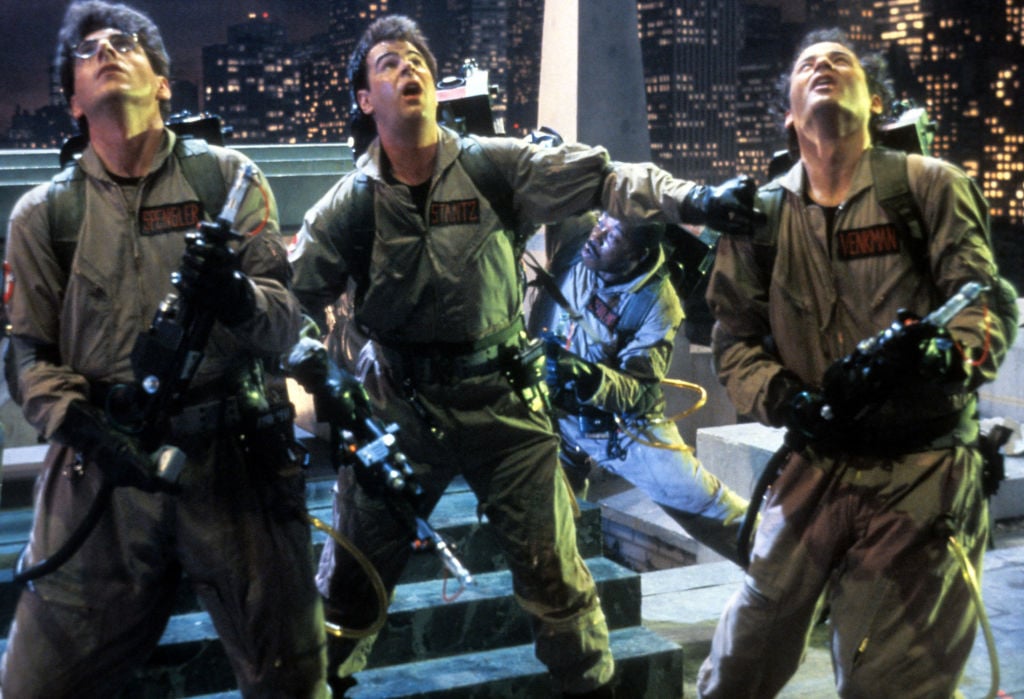 Josh Gad reunited the cast and creators of Ghostbusters on his YouTube series Reunited Apart. Murray, Dan Aykroyd, Ernie Hudson, Sigourney Weaver, Annie Potts, William Atherton and director Ivan Reitman joined Murray and Gad. The Ghostbusters episode raised money for the Equal Justice Initiative, the defense organization profiled in the film Just Mercy. Read about Murray's breakthrough Ghostbusters moment and watch the full 32 minute video below. 
Bill Murray joined 'Ghostbusters' based on less than 30 pages
Aykroyd originally wrote Ghostbusters as another project for him and his Blues Brother John Belushi. Belushi sadly died in 1982. While Aykroyd was writing, he pitched Murray playing one of these so-called ghostbusters he was creating.
"I remember Dan sent me a partial piece," Murray said on the show. "I think it only went about 27 pages and I thought this is the craziest [idea]. This is the best thing I've seen. I called him back and said, 'Okay, I'm in.'"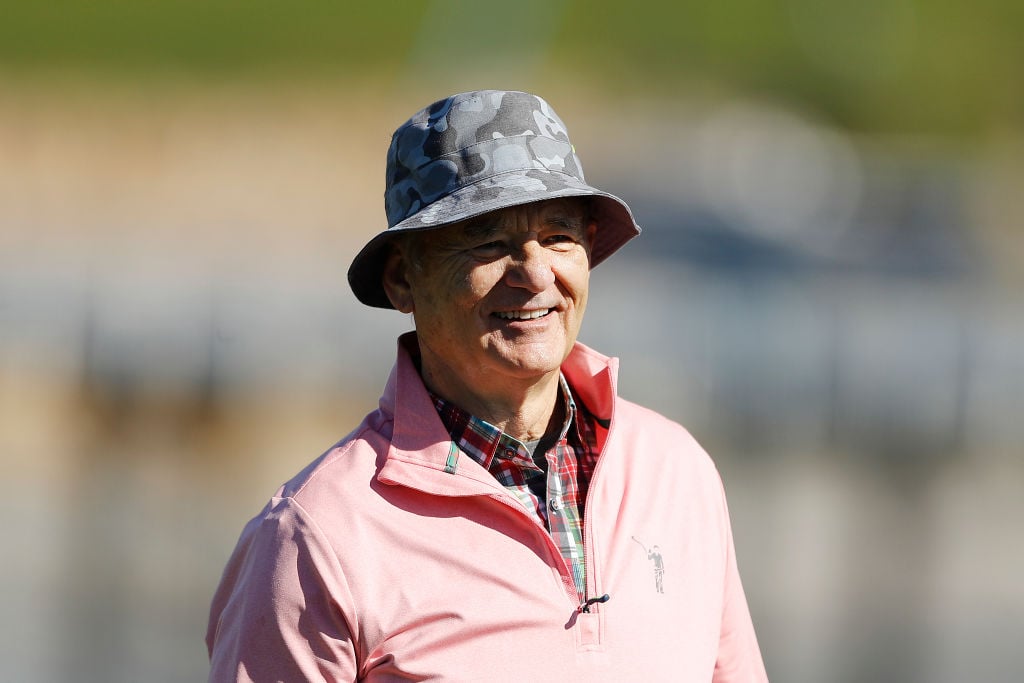 The late Harold Ramis would join them and cowrite the script with Aykroyd. Hudson would become the fourth ghostbuster and Rick Moranis would play Weaver's neighbor Louis Tully. Moranis was not part of the Zoom reunion.
This was the first scene of Ghostbusters Bill Murray saw 
Murray remembered going over to Reitman's house for Thanksgiving 1983. He said the rest of the cast were there, but neither Aykroyd nor Reitman remembered. Anyway, apparently that was where Murray saw the landmark scene where the ghostbusters bust Slimer in the hotel ballroom.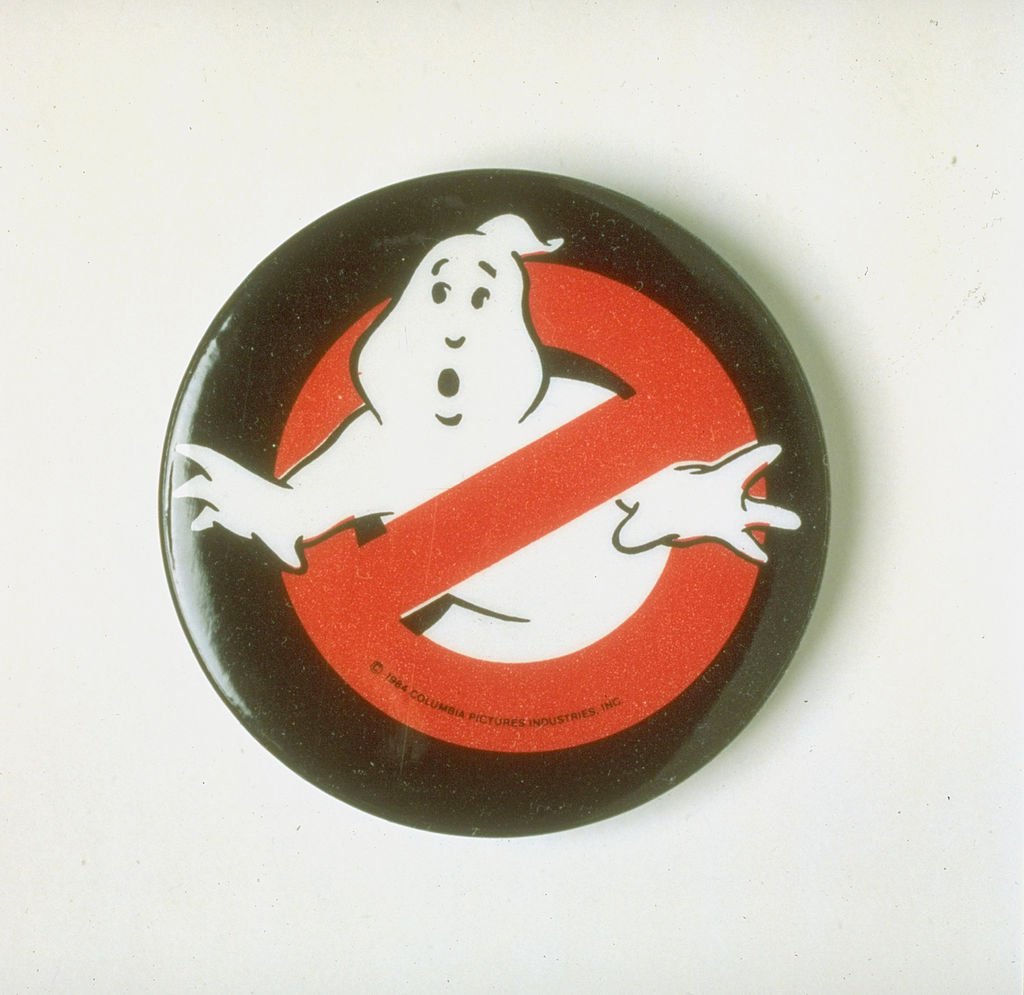 "How many of us here on this screen went to that Thanksgiving dinner that was at Ivan's house," Murray asked his costars. "I always remember that as a huge moment. [Annie] had a significant other but the rest of us were drifters out there in California. Ivan asked us to his house at Thanksgiving and showed us the early cut of the ballroom scene, the first catching the Slimer scene. Anybody remember this?"
Even without visual effects, it worked
The scene follows the ghostbusters splitting up in the hotel. Venkman (Murray) meets the ghost who would come to be named Slimer in the halls. Slimer charges towards him and covers Venkman in ectoplasm. Murray utters the memorable line, "He slimed me." 
The ghostbusters corner Slimer in the ballroom and use their proton packs for the first time. Both Slimer and the proton pack streams were visual effects that were not yet finished. Even without them, Murray knew they had a hit. 
"He showed us those scenes without all the special effects done in," Murray said. "From that moment on, I remember going back to work on Monday saying, 'Guys, let's all come down. It's going to be really big.'"