The 'Gilmore Girls' Character Lane Kim Is Based on a Real Person: Who Is She?
On Gilmore Girls, actor Keiko Agena played the quirky, kind, music-obsessed character of Lane Kim. Lane, Rory's best friend and confidante on the show, was born and raised in the mythical Stars Hollow to strict Korean Christian parents. Agena is Japanese-American herself, but the real-life Korean woman who inspired the Gilmore Girls has a lot in common with Lane.
'Gilmore Girls' cast member Keiko Agena based her character Lane on a real person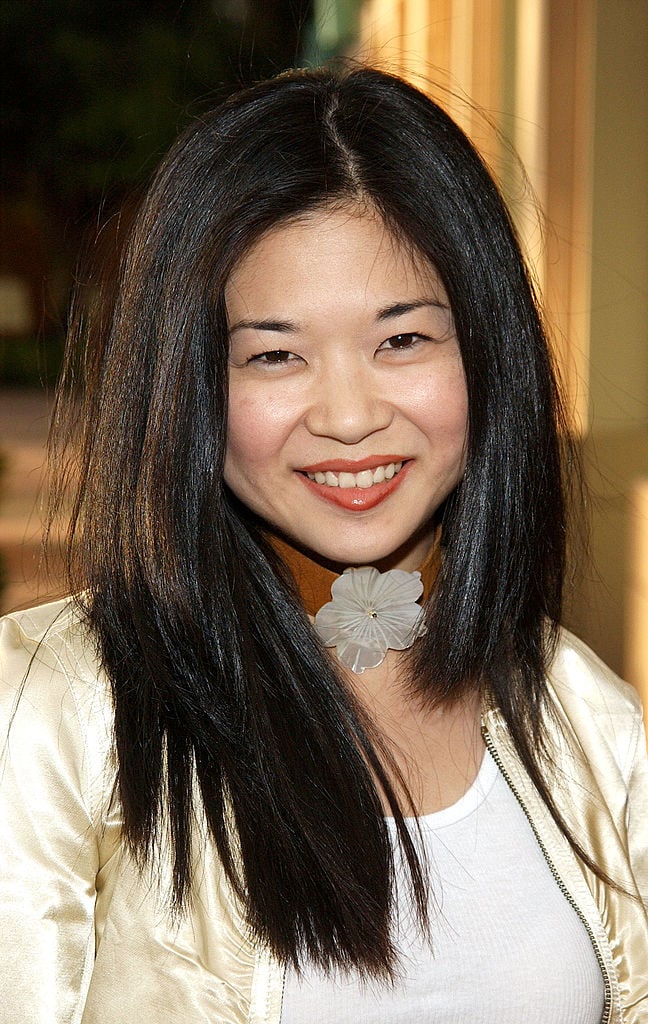 On an episode of the Gilmore Guys podcast, television writer, director, and producer Helen Pai admitted she was the inspiration for the character, Lane. Lane's character was modeled after Pai because she has been Gilmore Girls creator Amy Sherman-Palladino's best friend for several years. The pair met while making a television pilot in 1996.
For Gilmore Girls, Pai was initially hired as a script coordinator, and eventually worked as a co-producer on the TV series for all 7 seasons.
On the podcast, Pai revealed several of the similarities of the Gilmore Girls storylines to her real life.
"I was raised a Seventh-day Adventist," she confirmed. Mrs. Kim's obsession with healthy eating was also taken from her life experience.
"My parents were very healthy, so the crazy food thing —  there were elements of my life that she pulled, that she exaggerated," Pai said.
That season 2 plot in which Lane gets shipped off to Korea with a giant suitcase, and she worries she'll be stuck there forever? Some version of that also happened to Pai.
"I went to Korea [and] I didn't know when I was coming back. I didn't have a return ticket," she explained on the Gilmore Guys podcast. Pai apparently went on a tour with other Korean-American children and visited her uncle — and truly didn't know whether she'd return. However, she assured the podcast hosts she had a "good-time" in Korea.
The real-life Lane Kim loved music — and inspired the band name 'Hep Alien'
In a BuzzFeed article all about Lane, Pai also shared that, like the Kims on Gilmore Girls, she had "strict parents who forbade her from indulging in anything secular." But, much like Lane, Pai loved music and "things that didn't revolve around God," as she put it.
"I liked rock 'n' roll, and that was very sinful," she continued. "If I wanted to go somewhere, I would tell my mom I was going to church group … [My parents] put their religion on me, so there was a little bit of resentment on my side."
On Gilmore Guys, Pai expanded on Lane's music taste.
"I feel like musically Lane Kim was a version of me and Dan Palladino," she said of the series' co-head writer/director/producer. "Dan is an encyclopedia when it comes to music."
And not by accident, Lane's band name on Gilmore Girls is Hep Alien — an anagram of "Helen Pai."
Lane and Mrs. Kim both got help from the Pai family for specific 'Gilmore Girls' episodes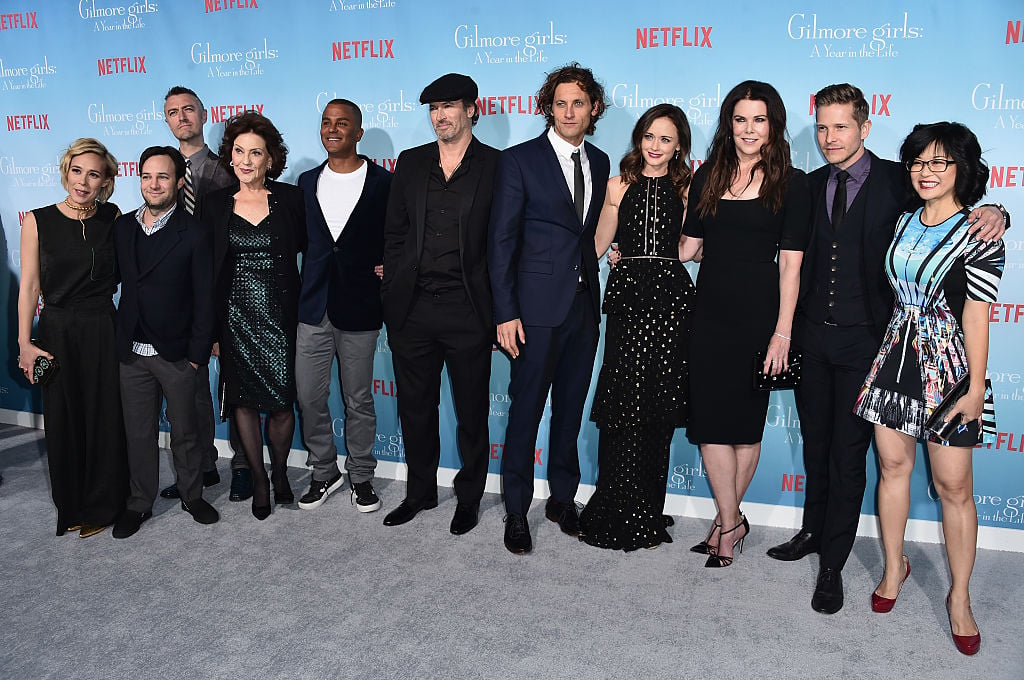 RELATED: 'Gilmore Girls': The Reason the Soundtrack Is Mostly 'La La's Actually Makes a Lot of Sense
Pai is also married to Dave Rygalski — the character whose name they did not change for the show. Lane becomes romantically involved with Dave during season 3. The on-screen Dave was played by Adam Brody, however, after getting cast on The O.C., he left Gilmore Girls before season 4 and had to be written off. In real life, Pai and Rygalski were planning their wedding during the Gilmore Girls Season 1. (The real-life Rygalski also is the one who played bass behind-the-scenes for Hep Alien. Actor John Cabrera, who played Brian, couldn't play the instrument.)
Pai's influence, however, wasn't limited to Lane and her romantic interests. As she explained in the podcast interview, Pai's mother helped teach Emily Kuroda (who played Mrs. Kim) some words in Korean. The show also consulted her on the language and culture when issues came up in the Gilmore Girls scripts.
As Agena captioned a 2016 photo on Instagram of Pai and herself, Pai is no doubt the "REAL LIFE Lane Kim."