The 'Gilmore Girls' Marathon Will Return to UpTV for Thanksgiving Week
Keiko Agena will return to host Gilmore the Merrier, an annual UpTV holiday event, on November 22. Todd Lowe will join her to provide commentary and special features during the six-day-long holiday spectacular. The event will allow fans to watch the entire series, plus the 2016 Netflix revival, straight through.
It's that time of year again. With the leaves officially falling and Thanksgiving week in full swing, many Gilmore Girls fans are in the middle of an annual rewatch. Fans who don't have Netflix aren't being left out, though. UpTV is launching its annual Thanksgiving programming on November 22, and their yearly Gilmore the Merrier event will kick everything off. It isn't just an airing of the famed dramedy, though. Special guests will offer fans exclusive content, too. 
'Gilmore the Merrier' begins on November 22
Gilmore the Merrier is back for the sixth year in a row. The annual event officially begins on November 22 at 11 am eastern time. The pilot, an hour-long episode that introduces fans to Lorelai Gilmore and Rory Gilmore, will naturally be the first episode shown. An episode will be shown on the hour, with a break between 3 am and 6 am each day until we make it to the series finale. 
The series finale, "Bon Voyage," will air at 6 pm on November 28. That's not the end of the event, though. UpTV will also be sharing the Netflix revival, Gilmore Girls: A Year in the Life, with viewers. The revival will air immediately following the series finale.
Keiko Agena and Todd Lowe will be on hand to host the event 
Gilmore the Merrier isn't just merely a rewatch. Now in its sixth incarnation, UpTV is adding special features and bringing in some seriously special guests to make the event truly special. Last year, Keiko Agena, the actor who played Lane Kim, co-hosted the event with Emily Kuroda, the actor who took on the role of Mrs. Kim, Lane's extremely strict mother.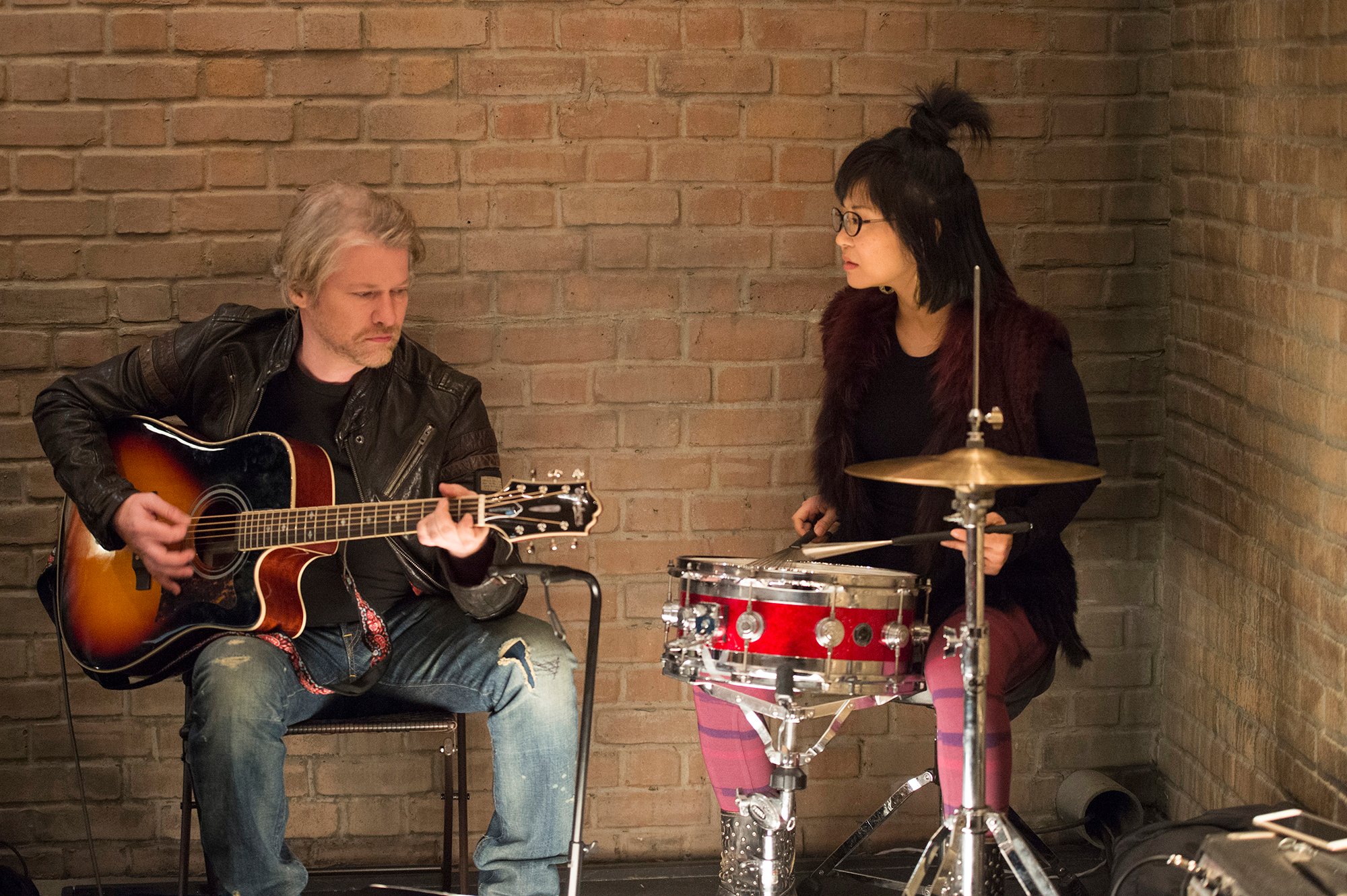 Kuroda and Agena's chemistry was undeniable, but this year, she'll be joined by a different cast member. Agena will be joined by Todd Lowe, the actor who played Zack Van Gerbig, Lane's bandmate and later her husband. They'll be sharing special insider information from the Warner Bros. lot that served as Stars Hollow. Both Agena and Lowe reprised their roles in Gilmore Girls: A Year in the Life, the four-part Netflix revival in 2016. 
The Netflix revival, 'Gilmore Girls: A Year in the Life' will also air during the special event
In previous years, Gilmore the Merrier ended with the season 7 finale, but last year, UpTV brought fans the four-part Netflix revival, too. The same is true this year. Following the season 7 finale, fans will get to roll right into the revival, set nine years after season 7 ended.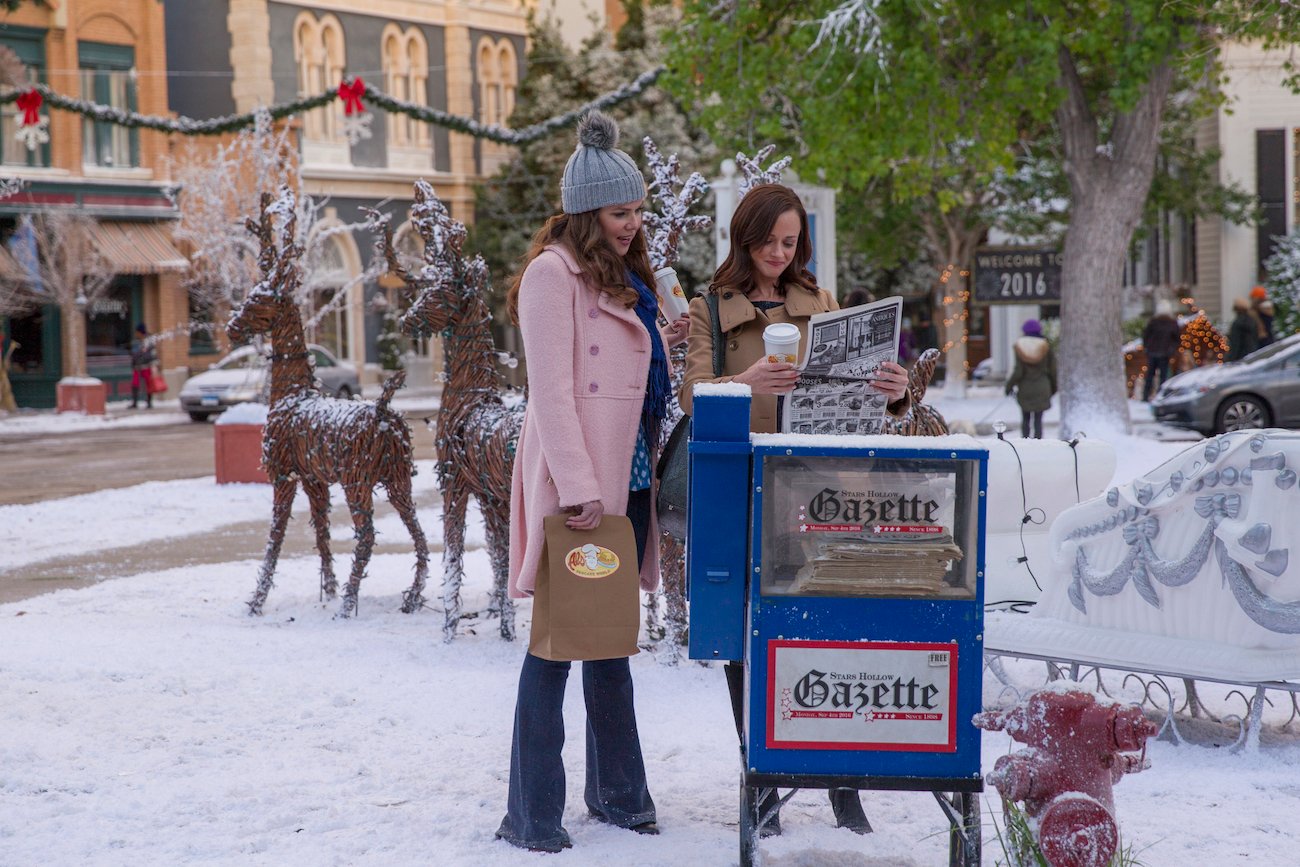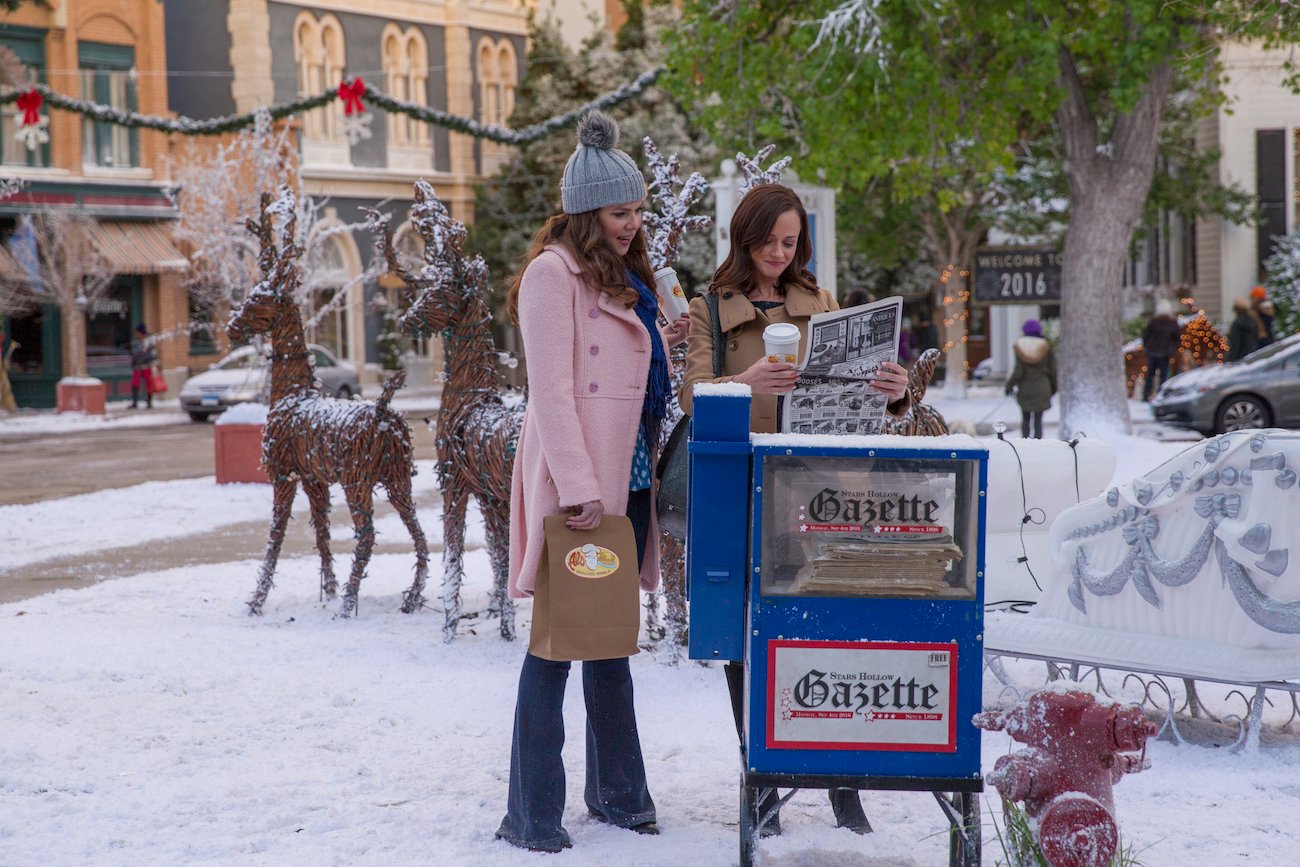 According to UpTV's official schedule, the first part of the revival, "Winter," will air at 7 pm on Sunday, Nov.28. The two-hour-long episode will be followed by "Spring," "Summer," and, in the early morning hours of Monday, November 29, "Fall."