'The Goldbergs': What Is Hayley Orrantia's Net Worth?
Hayley Orrantia was lucky enough to land the role of a lifetime at just 19 years old. Actors wait lifetimes for sitcoms like ABC's The Goldbergs, which is charming, hilarious, and has been running strong for nine seasons. Sitcom stars are paid a per-episode salary, and in some cases, it can get pretty high. The Friends cast ended the show with $1 million per episode salaries each. Although it's not clear how much Orrantia makes per episode, she's amassed a substantial net worth over her short career, according to CelebrityNetWorth.com. 
Hayley Orrantia has a starring role in the hit sitcom 'The Goldbergs'
The Goldbergs is mostly based on the real life of show creator Adam F. Goldberg. His crazy, hilarious family makes for good television. There's his mom, Beverly, who is way too involved with her kids, and his dad Murray, who isn't involved enough. Then there are the kids, Adam, Barry, and Eric. Only for the show, Goldberg decided he should have a sister instead of an older brother. 
Goldberg replaced his brother Eric with a sister, Erica. Played by Orrantia, Erica is a trouble maker, too cool for school, and an excellent musician. That last part isn't inspired by Goldberg's older brother. It comes from Orrantia herself, who is a musician.
Looper reported that the real Eric Goldberg is happy he doesn't have a character on the show. He told Orrantia in an interview for the show that "I have plausible deniability, I can deny all of those true Goldberg stories." Meaning when Adam Goldberg writes an embarrassing real-life moment into the show, Eric Goldberg can always say it wasn't him. 
Even though she's only 27, Hayley Orrantia has a net worth of $3 million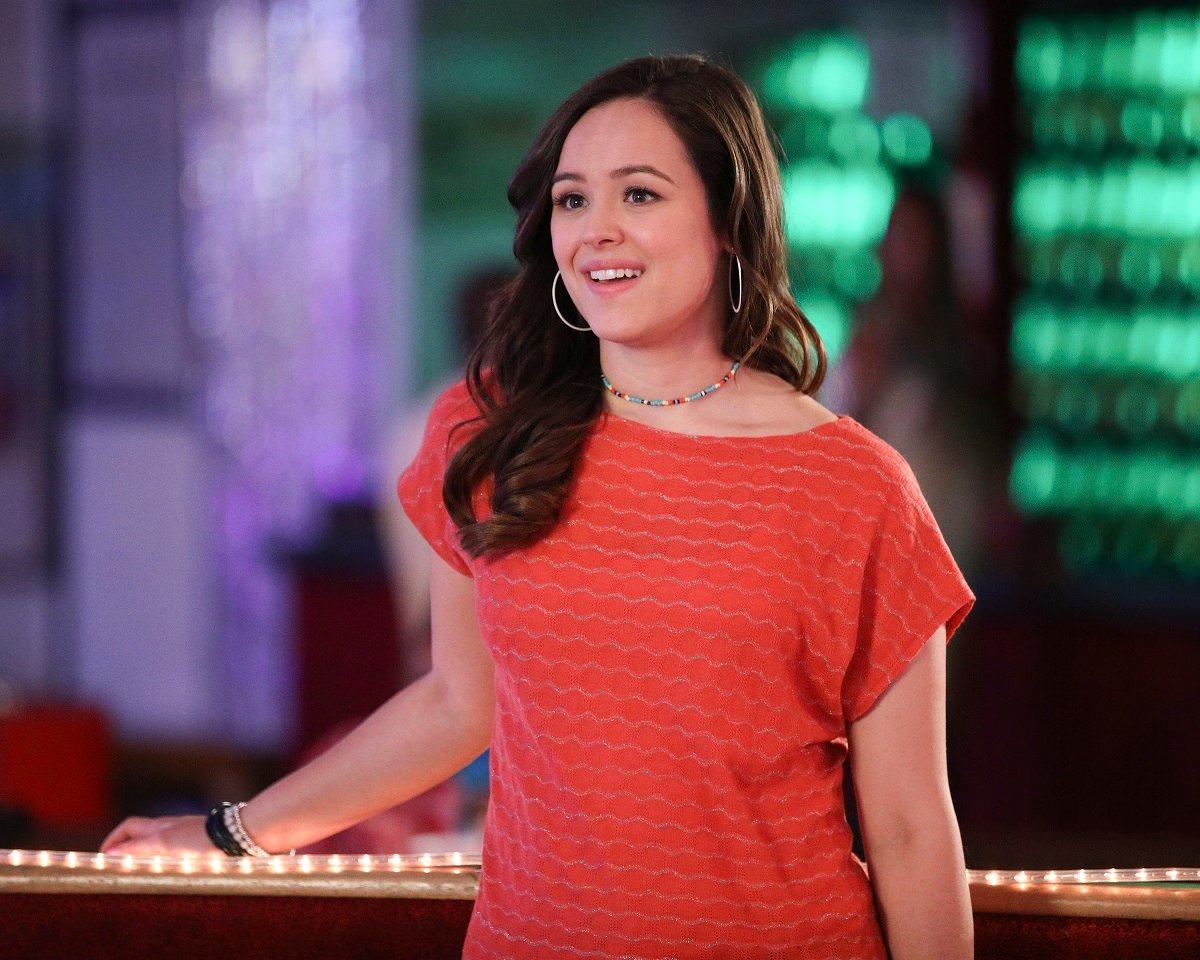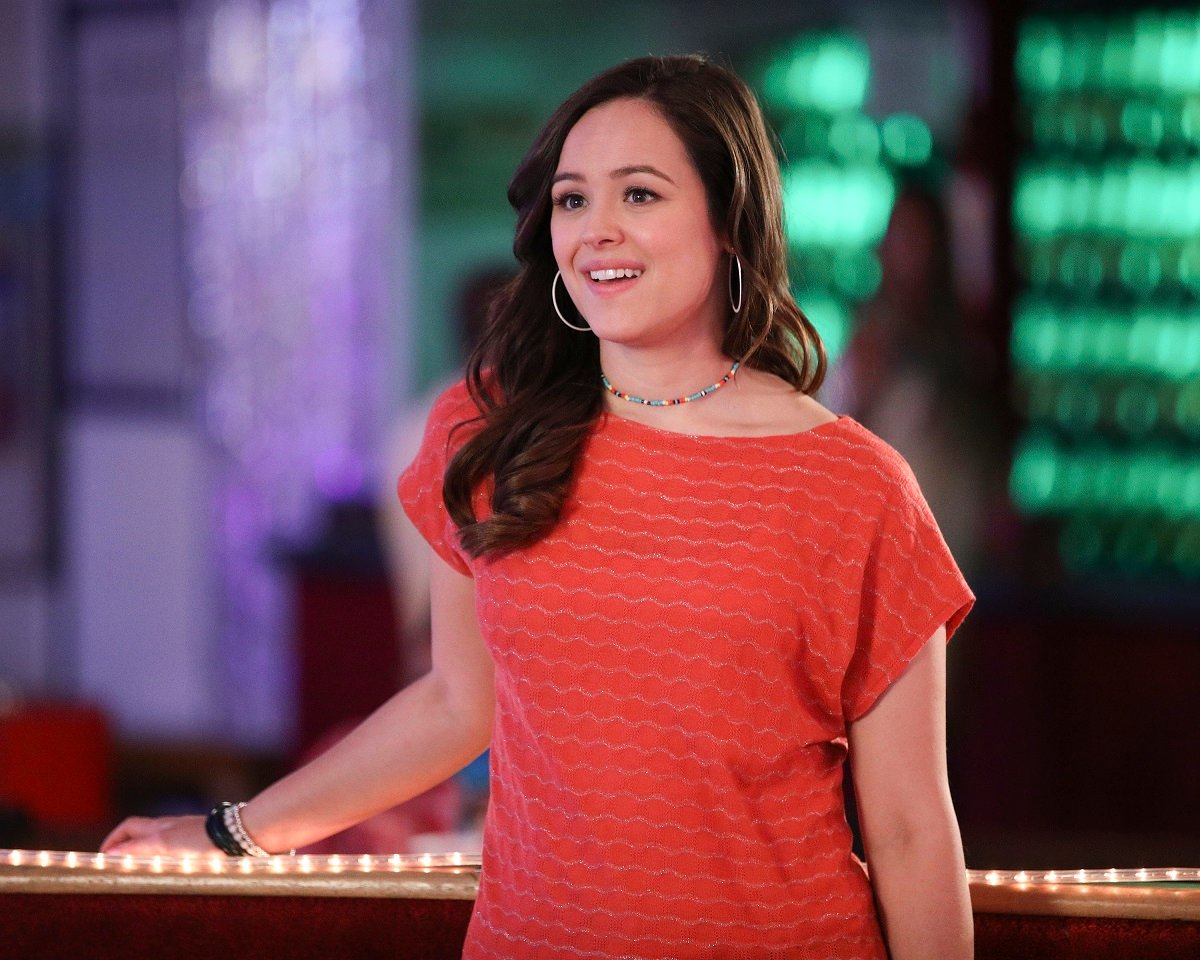 Thanks to The Goldbergs, Orrantia has a net worth of around $3 million. The show was basically her first real role. She landed the job in 2013 when she was just 19 years old. In 2011, Orrantia had a part in the movie Cooper and the Castle Hills Gang. That means she was just 17 when she started acting, but she has been involved in music for much longer. 
Orrantia was part of a group called Lakoda Rayne. The band was put together by Simon Cowell during Orrantia's stint on The X-Factor in 2011. If she was good enough to be picked by Cowell when she was just 17, she must have been honing her musical skills for most of her childhood.
Hayley Orrantia is a double threat 
Orrantia hasn't dedicated all her time to acting, despite having a coveted sitcom part. She's still into music, and that certainly contributes to her net worth. Orrantia started singing background vocals for the likes of Demi Lovato and Miley Cyrus, and now she has her own career. She moved to Nashville around the same time she started working on The Goldbergs. She goes on tour, and has an album called The Way Out. Orrantia released a single just last year, so fans can expect a new album any day now. 
Anyone who wants to hear Orrantia sing can listen to her album, or just turn on an episode of The Goldbergs. Thanks to Orrantia, Erica's character is also a talented songstress. She suggested that they use her singing talents on the show, and producers took her up on it in a big way. Erica (or Orrantia as Erica) often sings on the show, and Erica has started a few rock bands as part of Goldberg's storylines.