'The Golden Girls': How Did Betty White Feel About 'the Golden Palace' Cancellation?
'The Golden Girls' stars Betty White, Rue McClanahan, and Estelle Getty starred in the spinoff 'The Golden Palace," which lasted one season.
The Golden Girls star Betty White is best known for her role as Rose Nylund on the NBC sitcom. White portrayed Rose for seven seasons on the series and later its spinoff, The Golden Palace. Despite the hype around the spinoff, the show was cancelled after one season. So how did White feel about the cancellation?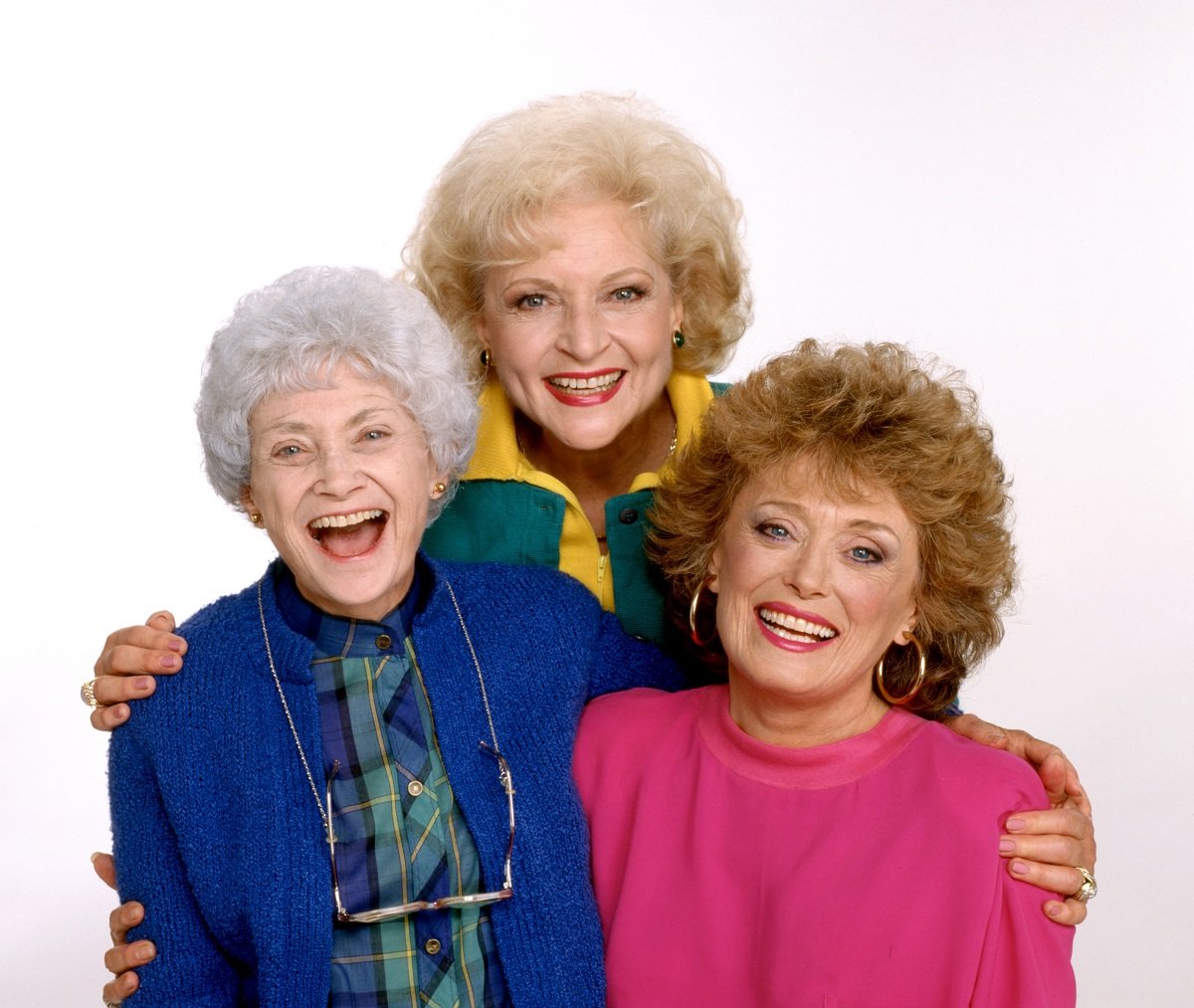 'The Golden Girls' star Betty White disappointed in 'The Golden Palace' cancellation
After seven seasons, The Golden Girls aired its final episode on May 9, 1992. The show's cancellation was because of Bea Arthur's departure. The producers decided to create a spinoff centering on the other three roommates with Arthur gone.
In September 1992, The Golden Palace premiered on CBS. The series follows Blanche Devereaux (Rue McClanahan), Sophia Petrillo (Estelle Getty), and Rose as they sell their home and become hotel owners. However, the show failed to recapture the magic from the original series and was cancelled.
For White, the cancellation was a disappointment. In her memoir, Here We Go Again: My Life In Television, the actor discussed the show's abrupt cancellation. "It was disappointing not to be picked up, but it was by no means the heart-wrenching loss it had been at other times."
'The Golden Palace' was set to be renewed
Despite low ratings, The Golden Palace was a with network executives. As White explained, "By the end of the season, while CBS had not given us a firm pickup yet, they were most reassuring. They told Paul and Tony they were something like 96 percent sure of renewing."
According to IMDB.com, despite promises of a second season, the network cancelled the show at the last minute. The decision came as a shock to the cast and crew. "By the end of May, the long-awaited new fall schedule was announced -and we weren't on it," White recalled. "Tony said he had been told, for what it was worth, that we were listed on the schedule until the night before the announcement, but in countering some move by one of the other networks, we didn't make the cut."
Fans can watch the spinoff on Hulu
The Golden Palace is a topic of debate with The Golden Girls. While most fans didn't like the spinoff, a few enjoyed it. For fans of the spinoff, they can now watch the entire season on Hulu.
Devoted fans can now watch their favorite ladies and co-stars, Cheech Marin and Don Cheadle. They'll also be treated to The Golden Girls reunion with Arthur's two-part episodes. Fans will be in for plenty of laughs and cherished memories as they watch the hijinks of the roommates' hotel venture.