'The Golden Girls': Can You Imagine Anyone Other Than Betty White Playing Rose Nylund? It Almost Happened
Betty White, at 98-years-old, is a beloved actress best known for her role as Rose Nylund in 'The Golden Girls', but did you know she almost played a different character? Find out more!
Betty White, who turned 98 years old in January, has had one of the most illustrious television careers in history. With 117 acting credits to her name, and more than 300 television and talk show appearances, it's safe to say she's among the most recognizable stars in existence. While her career has been an elite one, many people remember her for playing the loveable, but dim, Rose Nylund in the 1980's sitcom, The Golden Girls. The role, however, almost went to another famed actress, and if showrunners hadn't swapped the stars around at the last minute, the beloved series would have looked much different.
Betty White was originally going to play Blanche Devereaux
Blanche Devereaux was the polar opposite of Rose Nylund. Sultry, sexy and unapologetic about her feminine wiles, Blanche was the embodiment of a rare type of woman, at least during the era that The Golden Girls was filmed. Nylund, on the other hand, was pretty stereotypical. She was a naive, farm-raised Midwesterner with a friendly personality and an optimistic take on life. White seemed just to fit the Rose character, but if you look at her acting portfolio before playing the St. Olaf native, it's easy to see why she was initially considered to take on the role of Blanche.
White, in her younger years, was considered a sex symbol, and her portrayal of Sue Ann Nivens on The Mary Tyler Moore Show paid homage to her status. Nivens was a fictional TV personality who put on the front of a happy homemaker when the cameras were rolling, things changed when the cameras were off, though. When she wasn't shooting a scene about cooking, she was man-obsessed and hypercompetitive; sort of like Blanche.
The means Rue McClanahan was set to play Rose Nylund
White was set to play Blanche in The Golden Girls, but that doesn't mean Rue McClanahan wasn't in the picture. She was initially considered to take on the role of Rose.  A brilliant casting director was concerned that White's previous role as Sue Ann would cause confusion for fans.
McClanahan was there to step in. She took on the role of Blanche, while White took her acting in a different direction. By portraying Rose, the recognizable White was no longer attached to her former "nymphomaniac" persona. It all worked out perfectly, McClanahan played Blanche nearly perfectly, complete with an exaggerated accent, while White brought loveable to life in Rose.
There was actual tension on the set
While White might be a national treasure, there was one costar that apparently could not stand her. According to Fox News, Dorothy Zbornak's irritation with Rose's shenanigans might not have been an act. Apparently, Bea Arthur, who portrayed, Dorothy, had a difficult time getting along with White.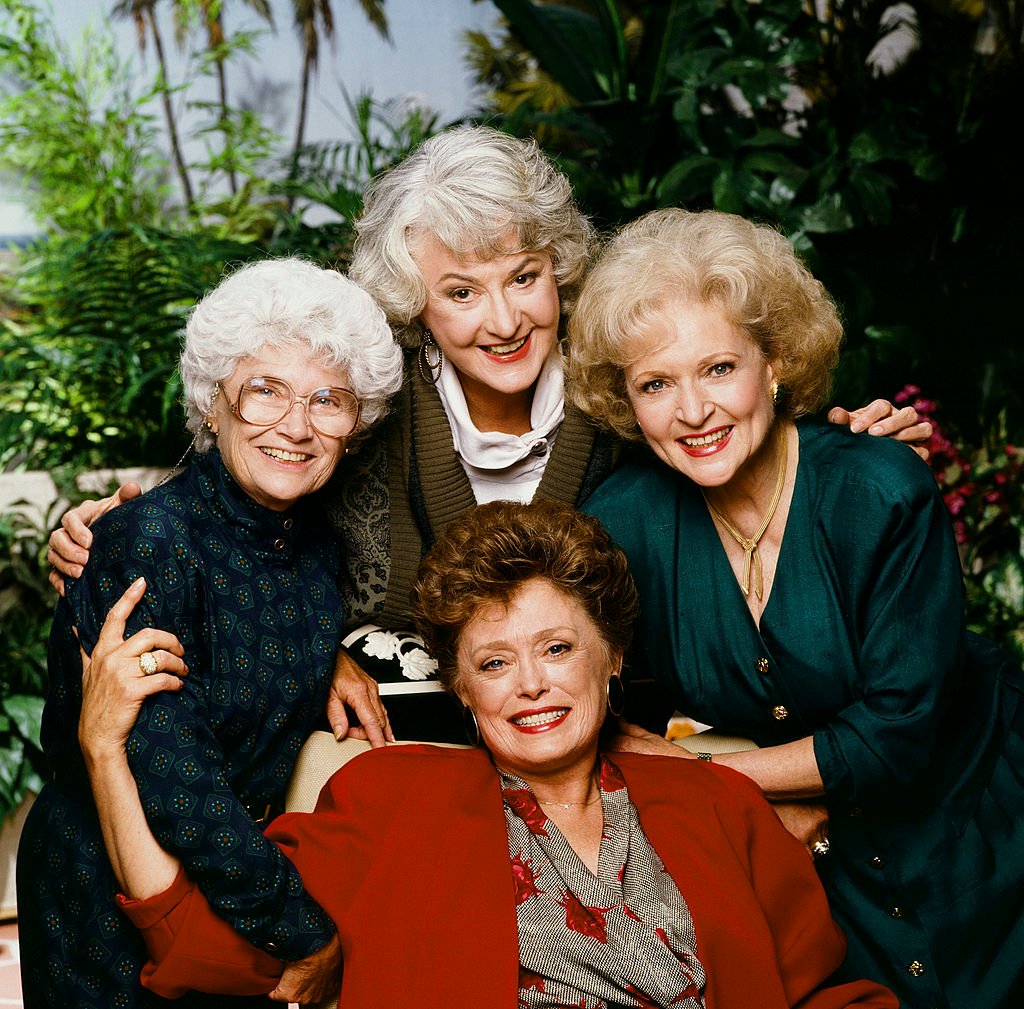 White once attributed their inability to get along to their different dispositions. Arthur, a native of New York, was inherently focused and had a nonsense attitude when it came time to work. White, whose sunny nature has endeared her to millions, apparently didn't mesh well with Arthur.
McClanahan had a different take on the issue. She believed that White's desire to play with the audience irritated Arthur, who had a stage background. Arthur, who had appeared in several television shows before landing The Golden Girls, won a Tony Award in 1966. According to McClanahan, Arthur approached acting from a stage perspective and hated breaking the fourth wall, according to Country Living. Her son, Matthew Saks, backed up McClanahan's assertion.