'The Golden Girls' Star Once Gave Great Advice to Aspiring Actors
Many actors dream of being cast in a TV show that is was as impactful and well-loved as The Golden Girls. The show featured four women with drastically different personalities living together in Miami while navigating the ups and downs of their "golden years." Thanks to streaming platforms, The Golden Girls continues to be discovered by new audiences each and every day.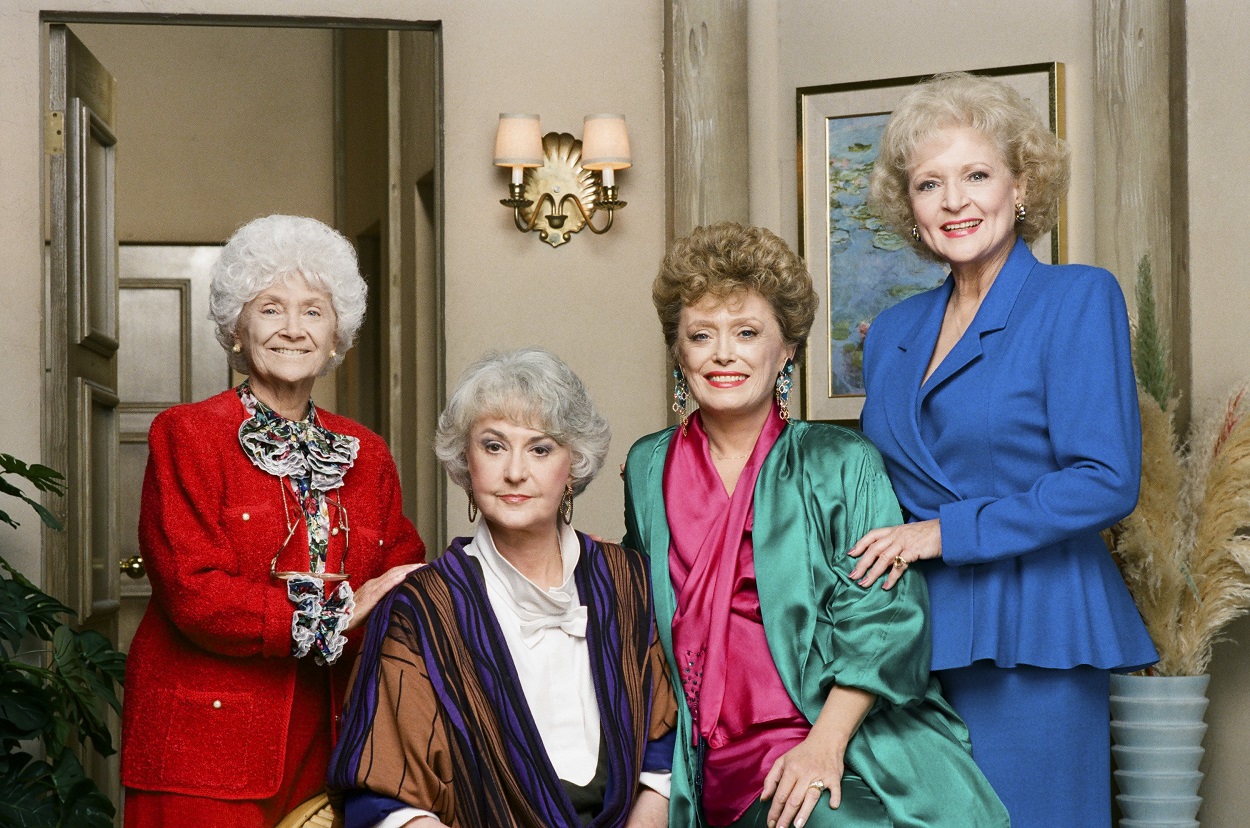 But what does it take for an actor to find success on such an iconic show? In a 2006 interview with the Television Academy Foundation, Rue McClanahan, who was cast perfectly as Blanche Devereaux in The Golden Girls, gave some advice to aspiring actors. Citing experiences from her own career, she laid out some of the character traits that actors need to possess in order to succeed in such a competitive career.
Rue McClanahan once gave great advice to aspiring actors
McClanahan shared that when she was cast in a play at the Pasadena Playhouse prior to The Golden Girls, she received some great advice from the play's director, Barney Brown. As McClanahan was playing a larger than life character, Brown told the actor that she needed to go father than she though she could. He implored her to go out on a limb and be "extremely courageous and brave and just go for broke."
"You've got to be very brave to be a very good performer," McClanahan shared. "Anybody can be a sort of good performer and play it easy, play it cagey, play it safe. Don't play it safe! Play it unsafe." McClanahan continued on to share that her part in The Golden Girls required her to be very brave and step out of her comfort zone, especially in the beginning.
McClanahan had to be brave when she was cast in 'The Golden Girls'
"I had to do that with Blanche quite a bit until I got used to her," The Golden Girls alum revealed. "I would say in rehearsals 'I don't think I can say that' and everybody would think 'Yes of course you can say that! That's funny.'" McClanahan continued on to share that the rest of the cast and crew had to convince her that she wasn't being too harsh given some of the things that Blanche was tasked with saying and she eventually got used to being an over the top character.
But McClanahan's advice for actors certainly doesn't begin and end with bravery. The Golden Girls alum also highlighted perseverance as a trait that actors needed to possess in order to succeed in an industry that is filled to the brim with rejection.
'The Golden Girls' star on the power of perseverance
"Perseverance," McClanahan began. "You've got to hang in there, hang in there, hang in there because you're going to get rejected so much and you're going to get disappointed so badly and you've got — if you really want this career, you got to fight for it and fight for it." The Golden Girls alum was quick to clarify that aspiring actors need not fight other actors, but they had the fight the feelings of failure, inadequacy, or rejection in order to get where they want to be. We certainly think that actors would benefit from heeding McClanahan's advice. It's clear that success isn't found overnight, but if actors are willing to fight for their dream it can become a reality.