'The Golden Girls': Inside Bea Arthur's Alleged Feud With Betty White
We've heard many stories of co-stars not getting along behind the scenes, but we never expected there to be tension between The Golden Girls cast.
Though Bea Arthur, Estelle Getty, Rue McClanahan, and Betty White portrayed a dynamic group of friends living together in Miami, it was believed that an ongoing rift between the actresses, particularly between White and Arthur — was happening off-camera.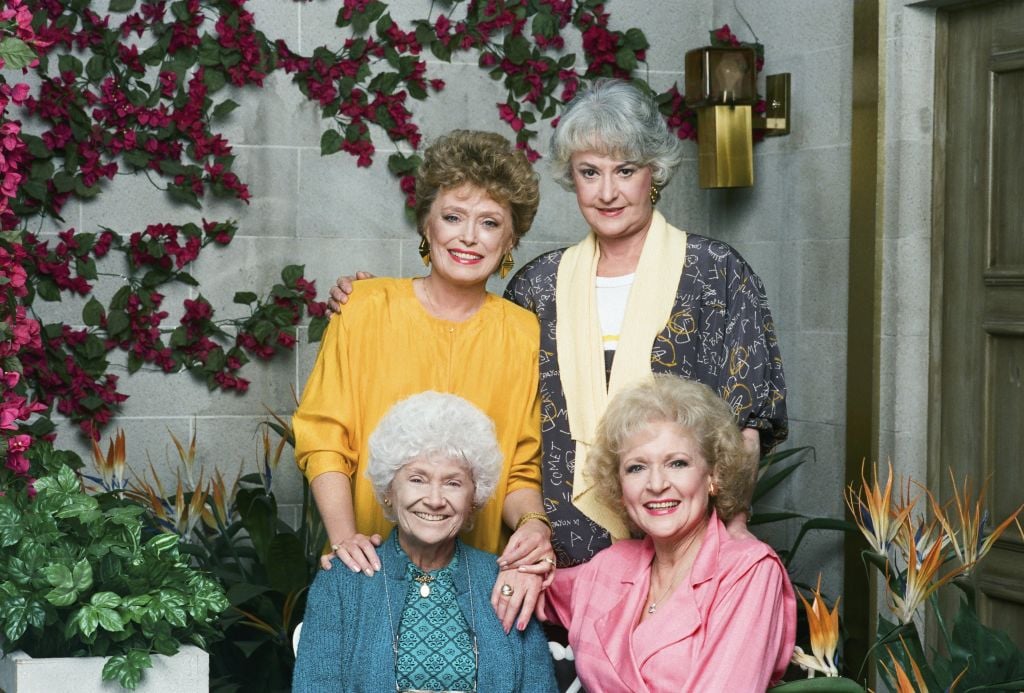 Bea Arthur was rumored to have had issues with Betty White behind the scenes
Arthur, Getty, McClanahan, and White played such good friends on-screen, it was easy to assume that they all got along great behind the scenes.
While we assumed The Golden Girls stars had a friendship that closely resembled that of their characters, it turns out that the real-life chemistry between White and Arthur — who played Rose Nylund and Dorothy Zbornak, respectively — was a little off during their days as co-stars.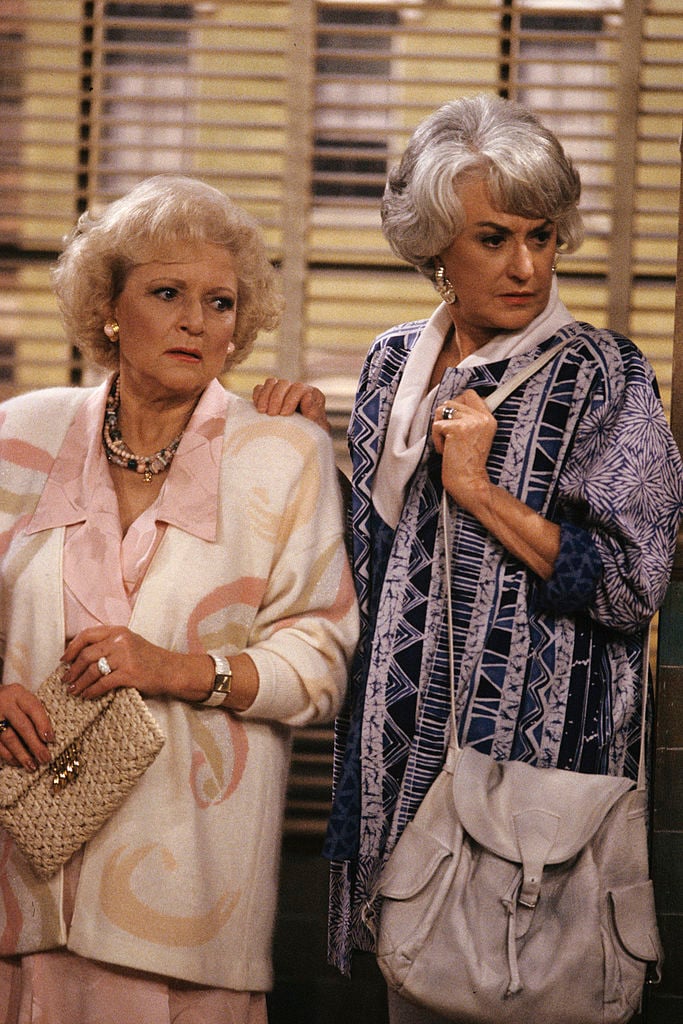 For years, it was rumored that Arthur supposedly had ongoing issues with White off-camera, with The Proposal star revealing in 2011, "Bea had a reserve. She was not that fond of me. She found me a pain in the neck sometimes. It was my positive attitude — and that made Bea mad sometimes. Sometimes if I was happy, she'd be furious!"
According to Arthur's son, Matthew Saks, the actress' had differing attitudes, which likely contributed to their alleged tension.
While speaking to The Hollywood Reporter in 2016, Saks revealed that his mother took her job as an actress very seriously and would always stay in character. White, on the other hand, would often talk and joke with the live audience between takes, which reportedly rubbed her co-star the wrong way.
"Sometimes Betty would go out and smile and chat with the audience and literally go and make friends with the audience. Which is a nice thing—a lot of them have come from all over the country and are fans," Saks told the outlet. "I think my mom didn't dig that. It's more about being focused or conserving your energy. It's just not the right time to talk to fans between takes."
An Emmy's snub reportedly caused tension between Bea Arthur and Betty White
Though Arthur wasn't a fan of White constantly breaking character, that reportedly wasn't the only reason why the actress' had a rocky relationship.
It's been rumored that the stars' hostility toward each other "reached a fever pitch" back in 1986 when White took home the Emmy for Outstanding Lead Actress in a Comedy Series.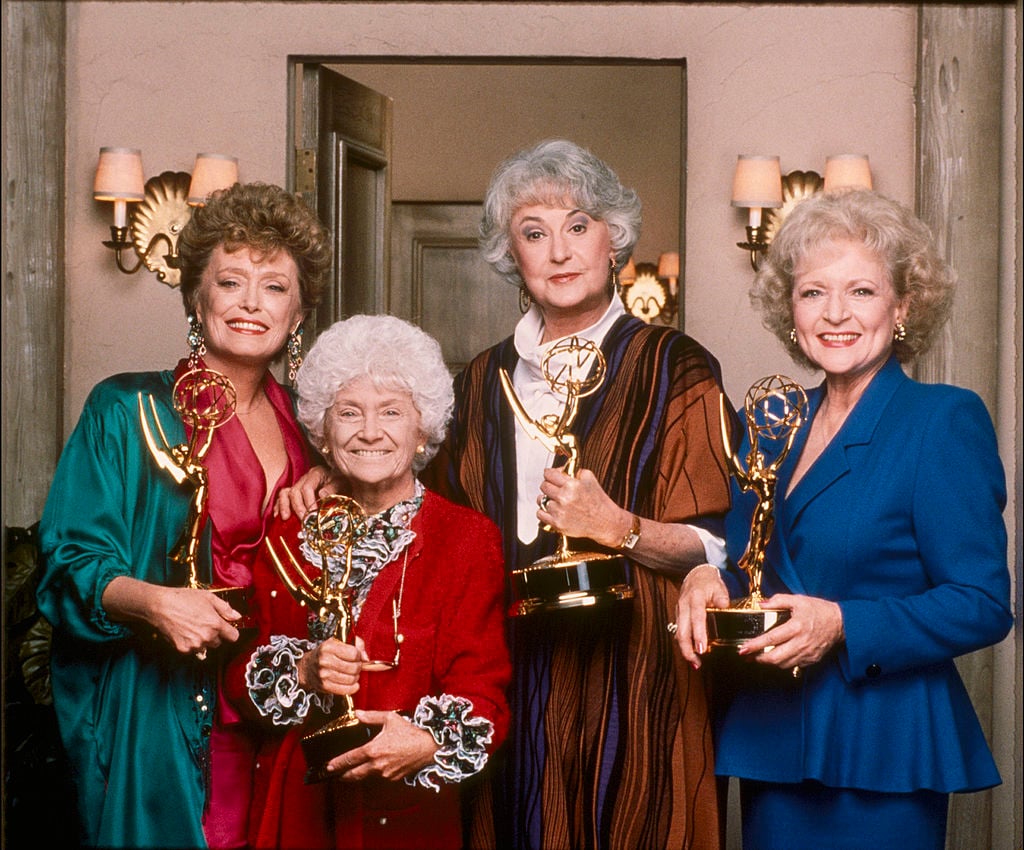 Though all of The Golden Girls ladies would go on to win an Emmy for their roles in the hit sitcom, according to McClanahan, Arthur wasn't pleased that White won the award before her.
Even Saks suggested that his mom was angry by that Emmy's snub, telling The Hollywood Reporter, "My mom was the real deal. I think she felt she was more of an actress than Betty. Mom came from Broadway. Betty starred on a game show at one point."
But despite White and Arthur's ongoing issues with each other, the two maintained a cordial relationship years after the show's ending in 1992.
Saks even told Fox News in 2019 that his mother and White's supposed feud wasn't as big of a rivalry as it's been made out to be.
"You know, I'm always being asked the question if my mom hated Betty White," he explained. "It's not the way it is. I think my mom had some problems with her, but she liked her."