'The Golden Girls': Inside the 'Friction' Between Betty White and Bea Arthur and How Betty 'Irritated' Bea on Set
While The Golden Girls consistently delivered comedy and heartfelt moments, things were not always peachy between the show's co-stars. Betty White and Bea Arthur reportedly had some "friction" because Arthur was sometimes "irritated" by White on set. Two of the show's writers reveal the behind-the-scenes feud between the actors.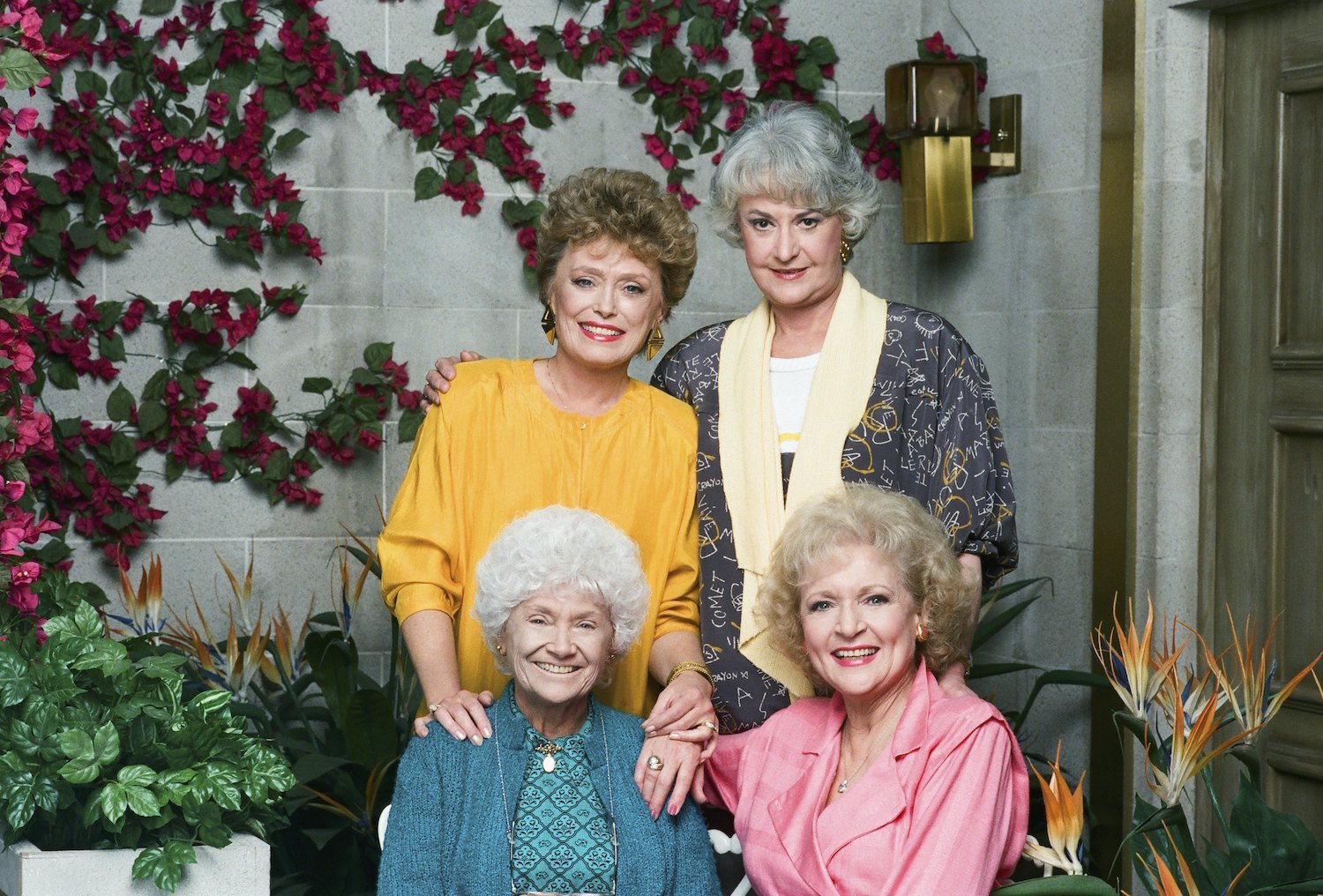 Betty White didn't win Bea Arthur over when she chatted up the audience
In a 2017 interview, Arthur's son Matthew Saks told Closer Weekly how his mother didn't like the way White would talk to the audience during their tapings.
"It would make my mom unhappy that in-between takes Betty would go and talk to the audience. It wasn't jealousy. It was a focus thing," he explained.
He added, "My mom unknowingly carried the attitude that it was fun to have somebody to be angry at. It was almost like Betty became her nemesis, someone she could always roll her eyes about at work." 
Saks told The Hollywood Reporter how his mom "didn't dig" the way that White would "chat with the audience and literally go and make friends with the audience."
He conceded that it's "a nice thing — a lot of them have come from all over the country and are fans," but that Arthur found it distracting.
"It's more about being focused or conserving your energy," Saks said of his mother's process as an actor. "It's just not the right time to talk to fans between takes. Betty was able to do it and it didn't seem to affect her. But it rubbed my mom the wrong way."
'The Golden Girls' writers shared the story behind the Betty White and Bea Arthur drama
To celebrate 35 years since The Golden Girls aired, Disney D23 hosted a special interview with the producers/screenwriters of the show, Barry Fanaro and Mort Nathan, who were instrumental in bringing the stories to life.
The two had plenty of behind-the-scenes details from the set to share and they addressed that famous rumor that White would talk to the audience during tapings — and how that didn't sit well with Arthur.
"It was the only kind of friction at all on the show and that was between Bea and Betty," Fanaro said. "Betty was a TV person — she was a really good actress, I think an underrated actress, she was amazing. But she also had done gameshows and other sitcoms."
He continued, "She would do anything, she liked to perform. And she would perform to the audience. Bea was an animal of Broadway — that was, you came out, you stayed in character, you said your lines, you walked off, you got a drink, and you went home. But Betty would always prime it. If she dropped a line, she'd get up and she'd walk to the audience, and make them laugh."
"And it sort of irritated Bea. Not to the point where they would fight about it, but they were two totally different people and Bea just thought it wasn't Broadway to go and break character," Fanaro explained. "The audience, of course, loved it because she is really funny off the cuff."