'The Golden Girls': The Heartbreaking Reason This Touching Dorothy and Sophia Scene Was So Personal for Bea Arthur
This scene from The Golden Girls was extra heartbreaking because Bea Arthur had just suffered a personal loss.
The Golden Girls tackled both light comedic material and more serious matters over the course of its seven seasons. One scene in which Dorothy talks with her mother Sophia after a heart attack scare was deeply personal for actor Bea Arthur as she had just suffered her own loss.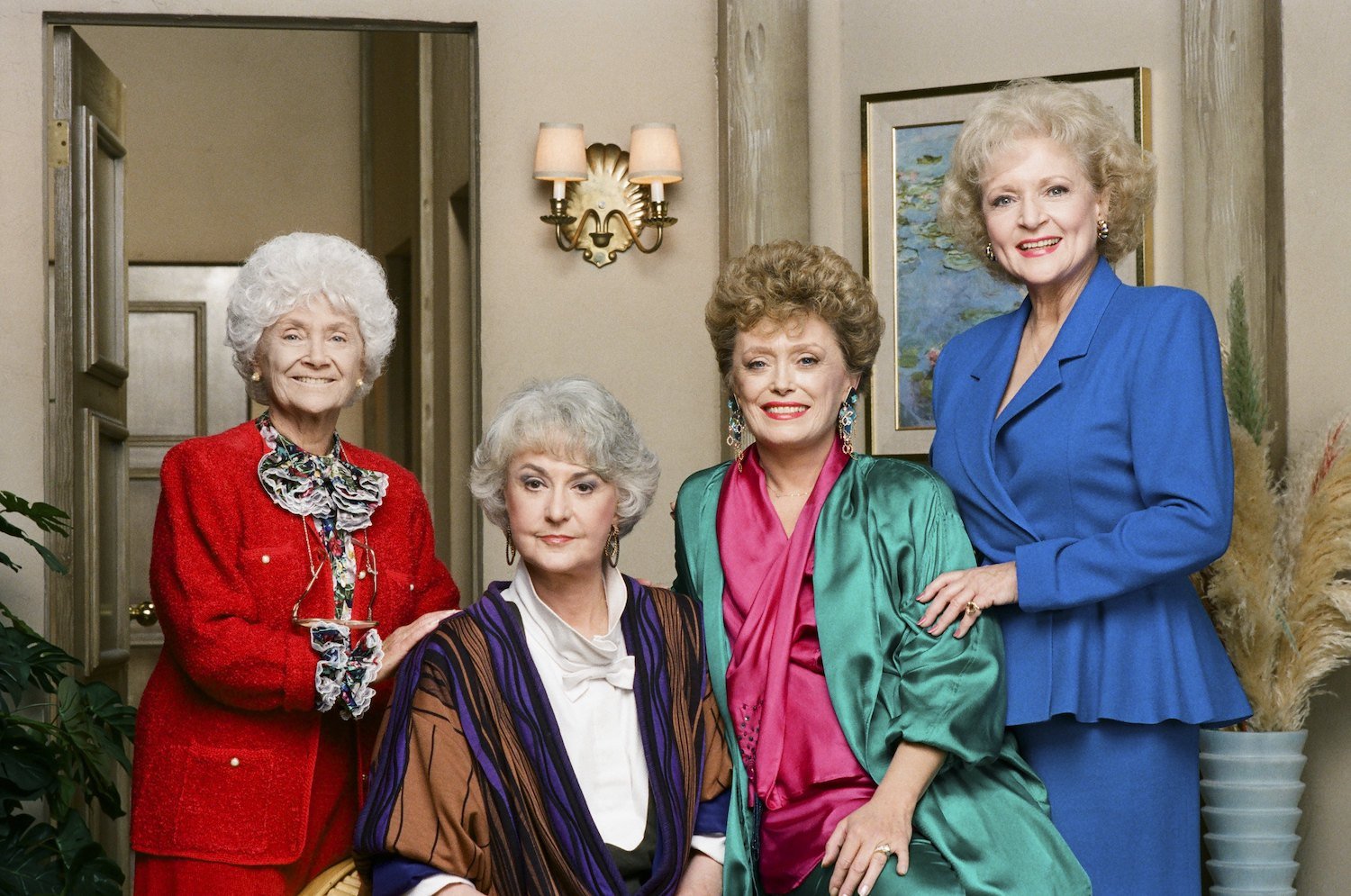 There was a heart attack scare in 1 episode of 'The Golden Girls'
The Golden Girls Season 1 Episode 10, titled "The Heart Attack," involved Sophia (Estelle Getty) believing she was having a heart attack. Since there was a big storm, the other women are concerned that the paramedics won't arrive in time.
At one point, Sophia's daughter Dorothy (Arthur) discusses her worry with Blanche (Rue McClanahan) that her mother might die.
"Blanche, what if she dies?," Dorothy says, adding, "If she dies, I'll be an orphan. Can you believe it? I'm over 50 years old, and I'll still feel like an orphan."
"Oh, it doesn't matter," Dorothy continues. "You lose a parent, you might as well be six. It's scary, and it pushes you right up to the head of the line. Oh, God, I don't know what I'll do. I love that lady so much. She's my family… Oh God, I miss her already."
Bea Arthur's own mother had just passed away
Arthur had suffered a personal loss when they went to film the episode, but wanted to carry on anyway, tapping into her own emotions following the recent death of her mother.
During the Disney D23 interview in celebration of The Golden Girls' 35th anniversary, the show's producers/screenwriters, Barry Fanaro and Mort Nathan, explained how Arthur went on with the show.
"There was an episode where Sophia had what they thought was a heart attack and there was a hurricane outside and they couldn't get her to the hospital and all that and it looked like she might die," Fanaro explained.
"Well, during that week, Bea's mother actually passed away," he noted. "Bea's mother lived with her for years and years and she took care of her. And it just so happened that that very week, her mother passed away. So we went to Bea and we said, 'We'll put this one aside and we'll do something else' and Bea said, 'No, I want to do this.'"
Bea Arthur's scene with her co-star was particularly touching
Arthur was a professional, but her personal life played out in the episode as well. "She told us later on that the speech she makes to Sophia about how she feels about her and all that, that was her talking to her mother," Fanaro explained. "That was, sort of completed that relationship. I always admired Bea so much to go like 'No, the show goes on and I can find something in here that makes it… gives it a reason for me to do it.'"
"It was really touching. That was Bea. She seemed like a toughie on the outside, she wasn't — she was all marshmallow inside," he noted.
That moment, Fanar explained, "says everything you need to know about Bea Arthur. She was a class act."