'The Golden Girls': This Star Had Insane Stage Fright During Taping
Find out which 'Golden Girl' star had crippling stage fright before every episode.
One of the most popular sitcoms to have come out of the 1980s was The Golden Girls. The show starred Bea Arthur, Betty White, Rue McClanahan, and Estelle Getty. The show became so beloved that even Queen Elizabeth's mother, The Queen Mother, was a known fan. There are plenty of behind-the-scenes facts about The Golden Girls. One thing some people may not know is that Getty had stage fright. 
What is 'The Golden Girls' about?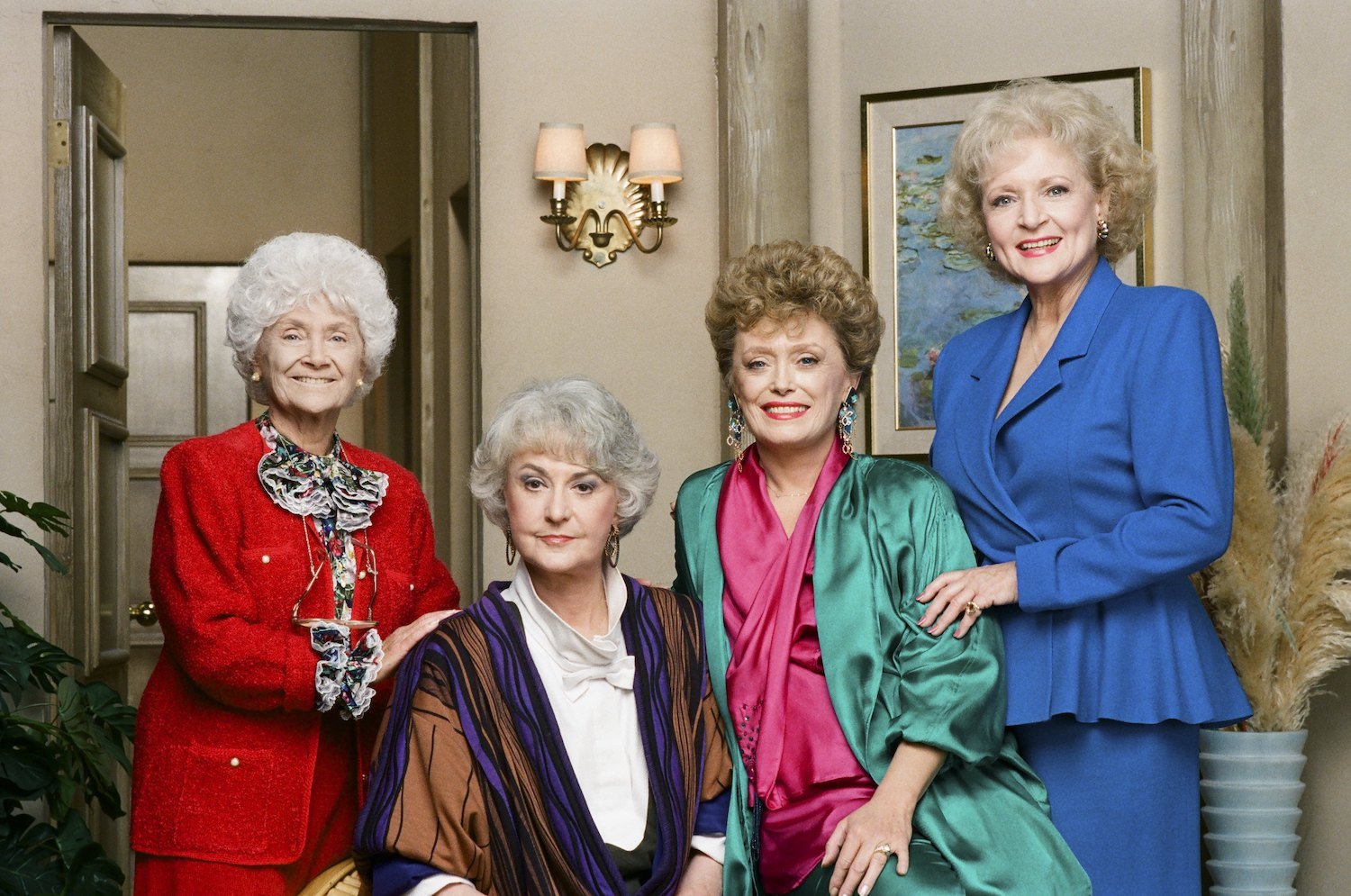 The Golden Girls is a show from the mid-1980s and lasted several seasons. It quickly became a popular show among the audience. According to the BBC, the show won several awards, including the Emmys and Golden Globes.  
The show focuses on four older women who are roommates. They all used to be married and are now living in Miami. One of the characters, Dorothy, has the goal to find a companion to relate to while she occasionally clashes with her mom, Sophia. 
The four women share their experiences as they enjoy their golden years. The comedy of the show comes from the interactions between the characters. The Golden Girls contains several storylines that showed the relationships and personal struggles of the women. 
The show provided its viewers with some memorable episodes. 'Ladies of the Evening' is about the women winning tickets to see the premiere of a movie starring Burt Reynolds. They get arrested, and then they create the hilarious jail scene. 
All the characters are still beloved by viewers. One of the iconic characters is Sophia, who was played by Getty. 
Who was Estelle Getty?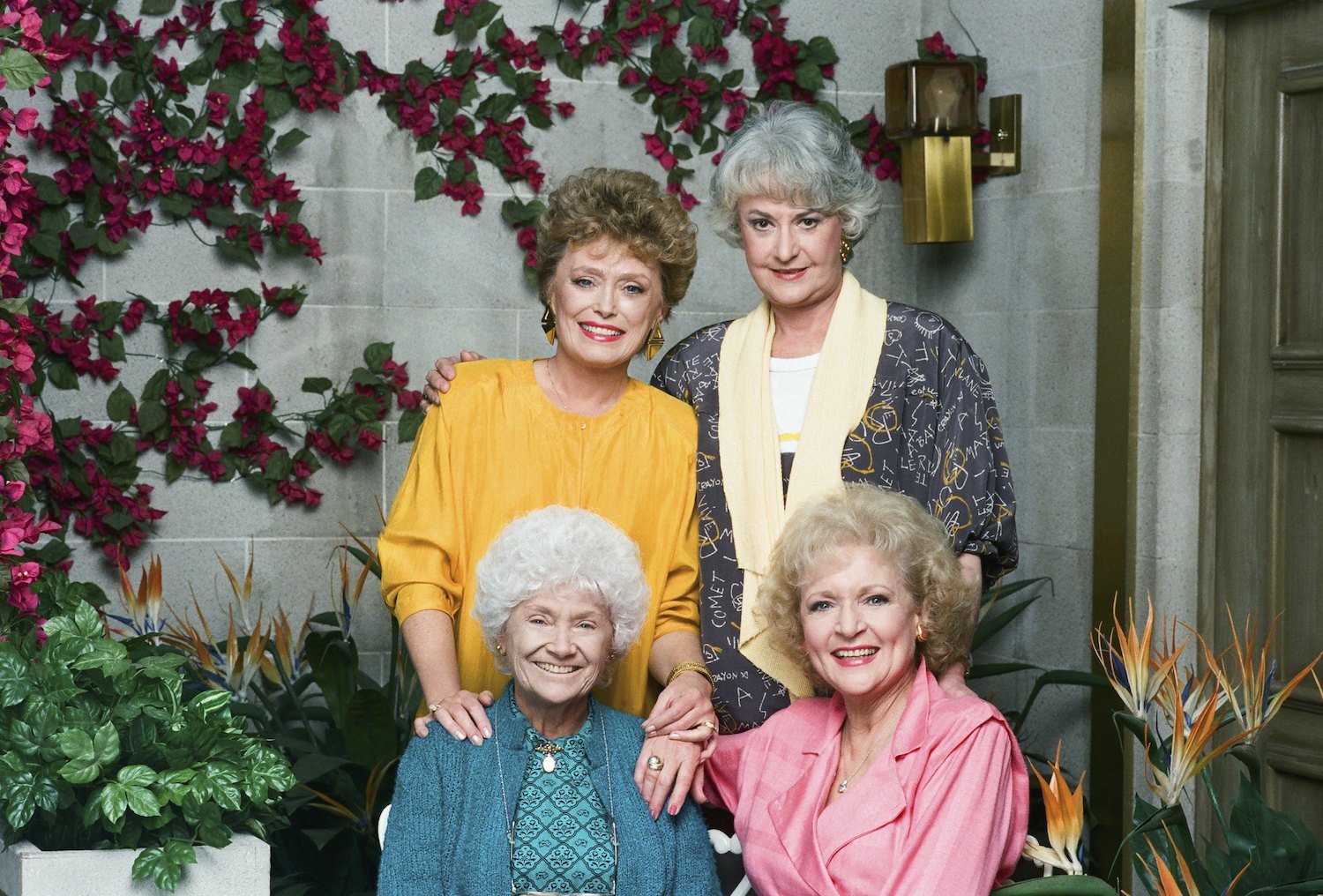 Born in 1923, Getty was an American actress. The TV Guide reports that she wanted to become an actress after seeing a Vaudevillian show. She played in Broadway productions, such as Torch Song Trilogy. 
People know Getty best for her role in The Golden Girls as the mature Sophia. She had been nominated several for Emmys and won one for Outstanding Supporting Actress in a Comedy Series. She also had been nominated for a couple of Golden Globes. 
After her time on The Golden Girls, Getty continued her role as Sophia on Empty Nest. She continued to act in several more films and TV shows until 2000 when she retired. 
Outside of acting, Getty had a history of fundraising efforts in support of AIDS. She was an activist for gay rights. She passed away in 2008 and was the first of The Golden Girls cast to do so. 
An interesting fact about Getty is that she would get nervous while shooting. 
Estelle Getty suffered from stage fright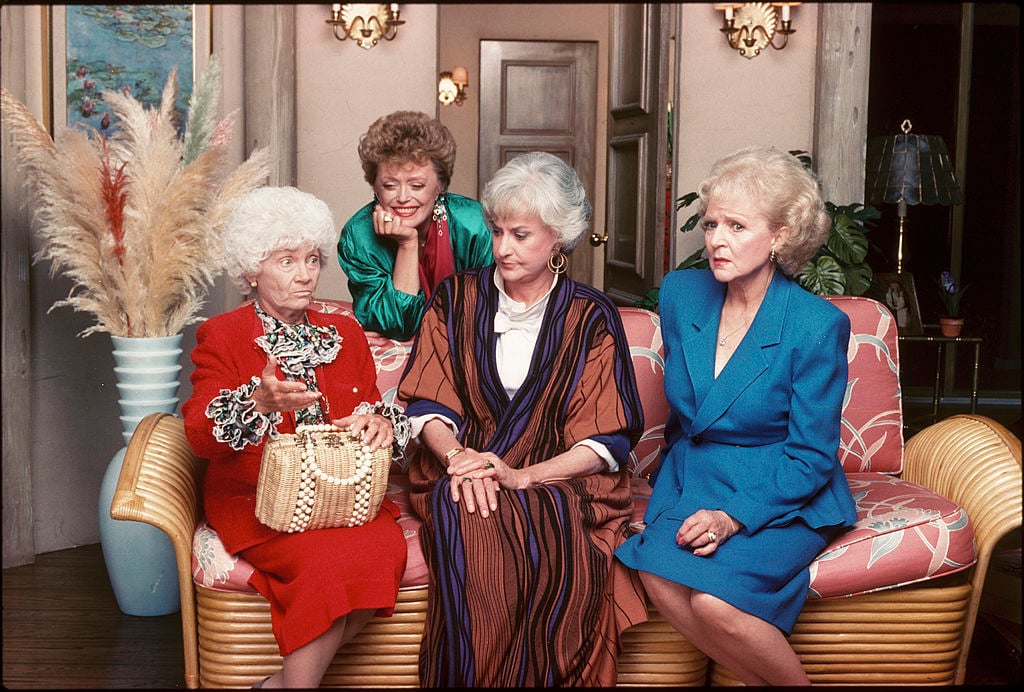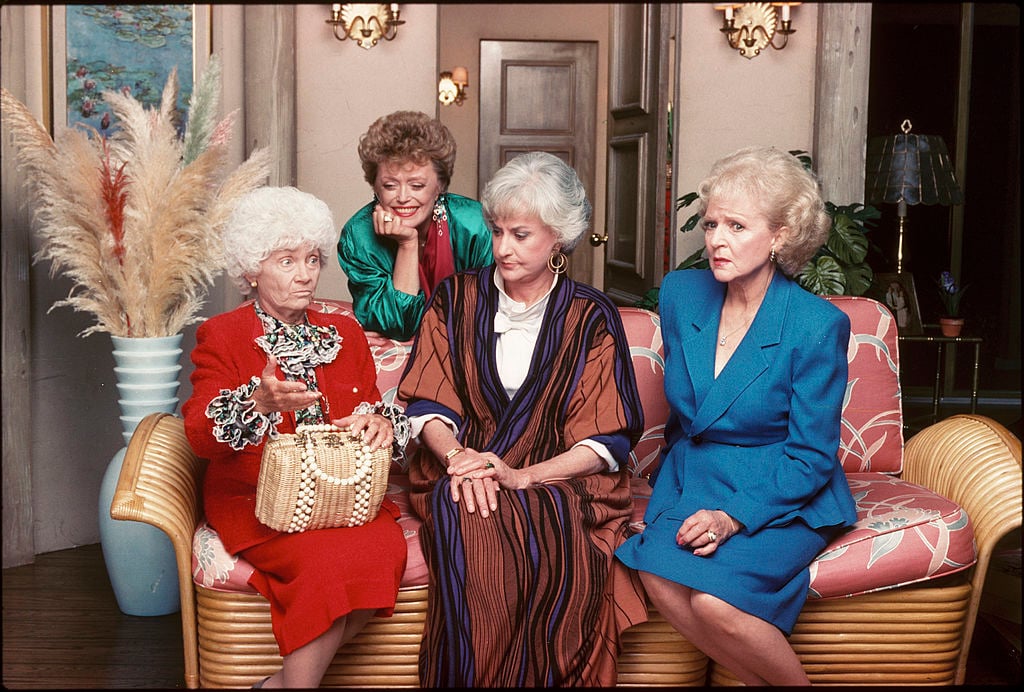 It is common for people to get stage fright. Even actors can get nervous when they have to keep up a performance in front of others. For some, it is minor, but others can have severe cases. 
According to Ranker, Getty had severe stage fright during her time on The Golden Girls. She had panicked about remembering her lines and would write them down on props. She even used cards later in the show.  
McClanahan, who plays Blanche, mentioned that Getty was one way for most of the week. She explains, "But once it was the day of the show, she was like Pigpen with a black cloud. Poor thing." 
Sophia was only supposed to appear occasionally. After one episode, she ended up replacing another character. Perhaps, her stage fright would not have been as bad with only a few appearances. 
It may be surprising to learn that Getty would become so frightened when it came to tape an episode. After all, her character on the show tends to be the calmest and most mature of the women. She managed to stick through it and give a performance that many loved.