'The Good Doctor': Fans Are Confused By 1 Character's Totally Abrupt Exit: 'It's Bizarre'
'The Good Doctor' fans are left wondering what happened to one key character.
The Good Doctor has a way of captivating fans with every episode. It seems that in every 60-minute time slot, new plot points are introduced that carry into the rest of the season. But one interesting conversation between two characters prompted one character to be written off (or so fans think). And many can't believe the abrupt exit.
Warning: Spoilers ahead!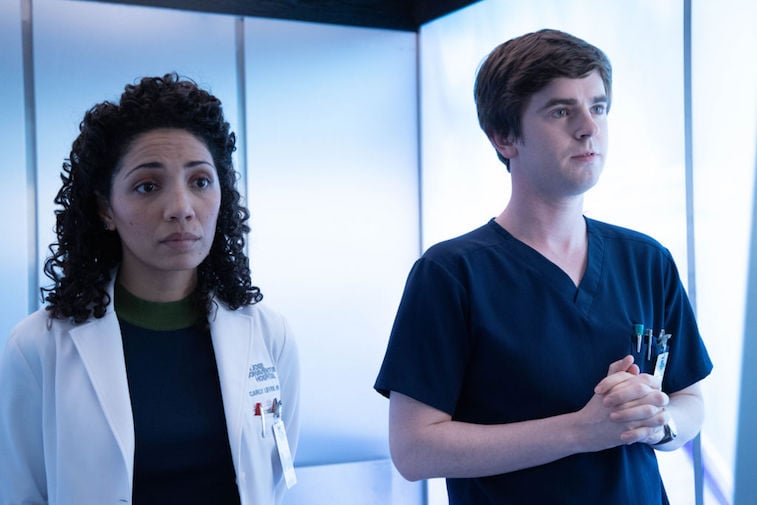 'The Good Doctor' has focused its attention on Dr. Shaun Murphy and Dr. Carly Lever
Shaun, who is an autistic savant, isn't good at expressing his emotions. But that's what makes his relationship with Carly so interesting. Though he has difficulty in putting his feelings into words, Carly makes him want to try. The show has focused its attention on the two, and they've been going through a bit of a rough patch since Shaun allowed his then-roommate, Lea, to comfort him after dealing with his father.
Carly had a difficult time accepting Shaun's closeness with Lea, and it was causing a divide in their relationship.
Carly recently asked Shaun to stop living with Lea
Toward the end of season 3 episode 11, Carly felt that the only way she could keep seeing Shaun was if he asked Lea to move out. Shaun didn't skip a beat — he said he would tell Lea to leave, and he kept his word. During episode 12, he informed Carly that Lea had moved out — and Lea did not appear in the episode.
Carly and Shaun still had a few things to work on, even after Lea moved out. But by the episode's closing, Shaun had proved that Carly was the woman he wanted to be with, and the two now look like they're back in a good place.
Fans are confused and think Lea's character was abruptly written off  
The conversation between Shaun and Lea about her departure was never included in the show, despite that it seemed like a major subplot point. The two had been living together for a while and were close friends. And fans took Lea's move as a sign that she had been written off the show. With no conversation between the two, it seems writers were in a rush to ditch her character — and it left fans confused.
"… It's bizarre how Lea was quickly written off the show," one user wrote on Instagram, in response to a video of Shaun and Carly. "Her exit was abrupt. I thought when I saw that scene, 'That's it? She's gone just like that?'" another person replied. "I'm disappointed the writers wrote her off so cut and dry," another user commented. "Tell me Lea is coming back," someone wrote.
There has been no confirmation on Lea's return
The writers have neither confirmed nor denied that Lea's character has been cut out of the show, but for someone who had such an impact on Shaun's life, it seems weird that she would have disappeared so quickly. Fans clearly aren't happy about the way her exit played out, but it's possible that this isn't truly her exit — though not showing fans the conversation between the two suggests that she's out for good. We'll have to see how the rest of the season plays out to know whether she's coming back.