'The Good Doctor' Fans React to Shaun and Lea: 'What an Awful Ending'
The Good Doctor's season 3 finale came with some seriously unexpected moments. Dr. Shaun Murphy and his best friend, Lea, have always had a strong relationship. Even when Shaun was dating Carly, he and Lea couldn't stay apart for long. It's because, through the years, Lea had become one of the only people Shaun trusted.
The dynamic changed for the two at the end of season 3's finale — and most fans weren't happy about it.
Warning: Spoilers ahead!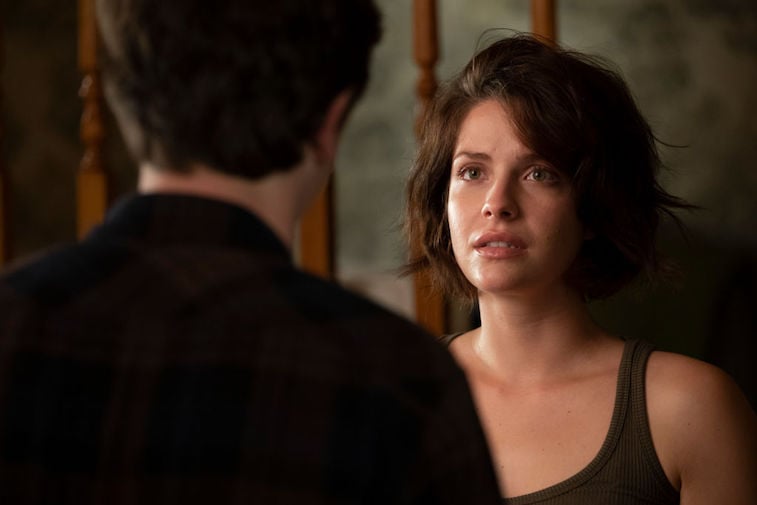 'The Good Doctor' finale came with some defining moments
The writers have yet to disappoint when it comes to drama on The Good Doctor. The season 3 finale, which showed the second half of a suspenseful earthquake situation, unfolded with some seriously dramatic moments. Shaun was trapped beneath the rubble in a space that was quickly filling with water — in order to save the woman he was with, he had to cut off her leg.
Meanwhile, Dr. Melendez, who had been hit with some rubble during the initial quake, learned that he had ischemic bowel disease, which the doctors couldn't do much about. He died by the episode's end — though some fans aren't convinced. And Dr. Park, who lost his patient after he was crushed during the earthquake, said that he planned to move closer to his family — a hint that he might not be back next season.
Lea realized that she's loved Shaun all along
When Lea learned that Shaun was trapped, she wanted to do anything she could to help him. And the thought of losing him seemed to make her think twice about looking at him as just a friend. Toward the end of the episode, when Shaun finally emerged alive, Lea had a revelation: She was in love with Shaun after all.
When the two were outside, she ran up and kissed him, and it seemed they were finally in the place Shaun had always wanted: They were in love.
Fans were not crazy about the couple's new relationship
Though Shaun and Lea seemed happier than ever by the show's end, fans couldn't say the same. People took to Twitter to express their thoughts on the couple's relationship, and the general consensus was that most fans did not want to see the two start dating.
"What an awful ending. Forcing Shaun and Lea to be together," one user tweeted. "I thought Shaun deserved better but he wants [Lea]. My heart can't take this anymore," someone else said. "I had to watch this young boy die. All of this with Melendez and not only is Lea still alive, but she and Shaun are a thing now?!" another person posted to Twitter.
What does the future hold for Shaun and Lea?
Right now, it seems like the two are in a blissful relationship. But what Lea had said a few episodes back (that she's needy and selfish) still holds true. It makes it hard to believe that the two of them will actually have a happy, strong relationship.
The future of the couple's relationship won't be realized until season 4, which could be far away due to the coronavirus pandemic halting filming. For now, though, fans will have to theorize where they think the couple's relationship will go.