'The Good Doctor': Can Shaun and Lea Really Be Trusted?
As we suspected, Valentine's Day was indeed awkward for The Good Doctor's  Carly and Shaun (mostly Carly). Once again, there's drama involving Lea (Paige Spara). It seems like whenever Lea is around, there's friction between Shaun (Freddie Highmore) and Carly (Jasika Nicole). Making matters worse, Lea is going to be around a lot more. Shaun arranged for her to work at the hospital. Can Shaun and Lea really be trusted? Here's Showbiz Cheat Sheet's take on the drama triangle that is Shaun, Carly, and Lea.
Shaun skips lunch with Carly to have lunch with Lea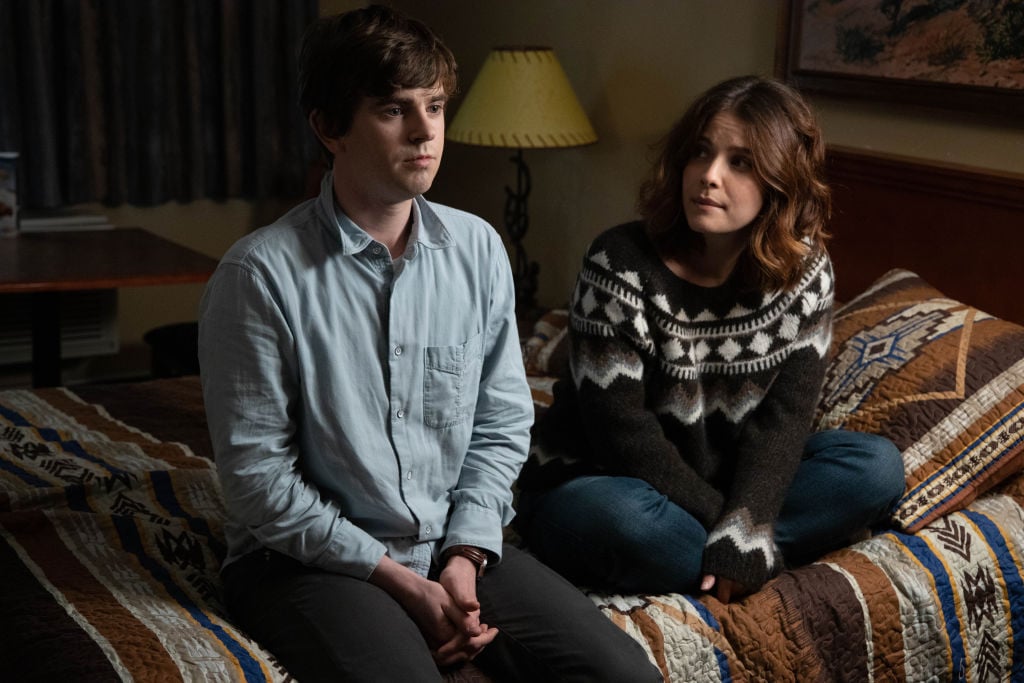 During one scene, Carly asks Shaun if he wants to get lunch. However, Shaun declines and says he has too much to do. In the next scene, we see Shaun and Lea having lunch together. He uses the time to talk to Lea about a patient who has a challenging case. This is time he should be spending with Carly, but he decides to have lunch with Lea and share his work problems with her instead. "[The patient] has a mysterious condition. But I realized I could use our lunch to help understand it," says Shaun.
To his credit, Shaun does mention he was going to cancel lunch with Lea, but as we know now, he doesn't. Shaun didn't take the time to think about how his actions would make Carly feel. This isn't looking good.
Shaun arranges for Lea to work at the hospital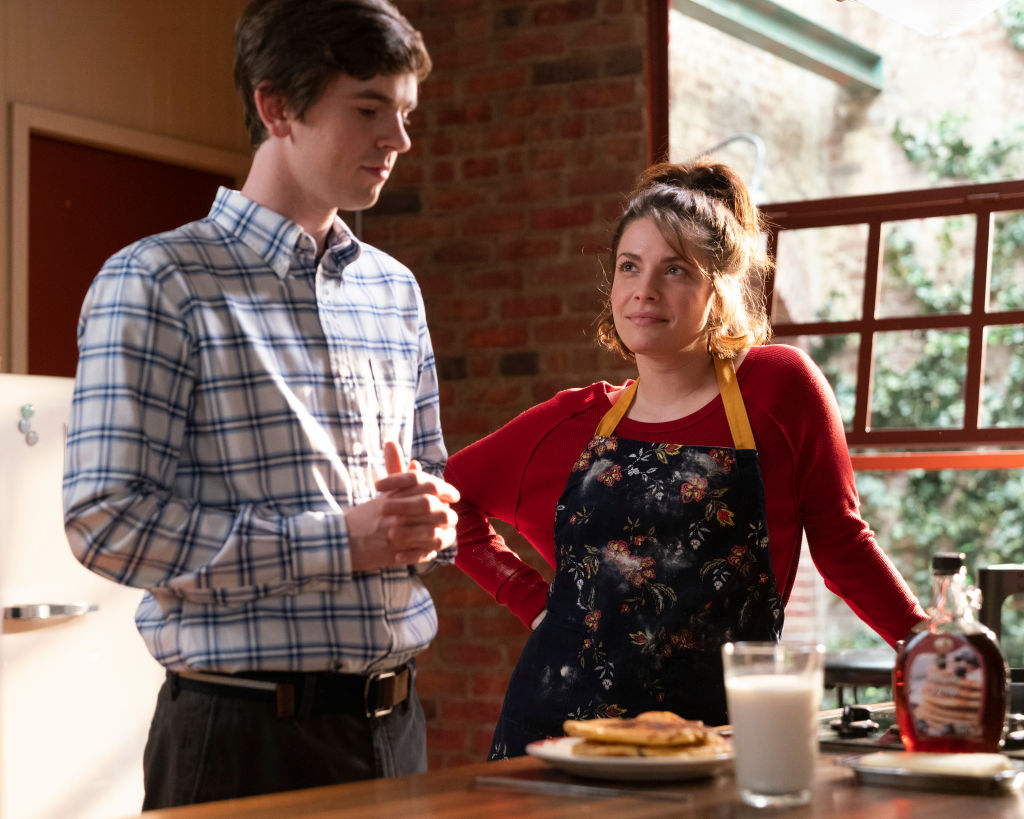 During lunch, Lea mentions she will be quitting her job. Later, Shaun comes to the rescue and asks Dr. Glassman if he would hire Lea. Glassman has been having tech problems, so Shaun thought Lea would be the best person to help out. Glassman agrees to give Lea a try if Shaun takes time to consider appearing in an on-camera news interview about successfully solving a complicated patient case. Carly and Shaun both work at San Jose St. Bonaventure Hospital, so things could become uncomfortable for them when Lea becomes a hospital employee.
Carly discovers Shaun and Lea had lunch together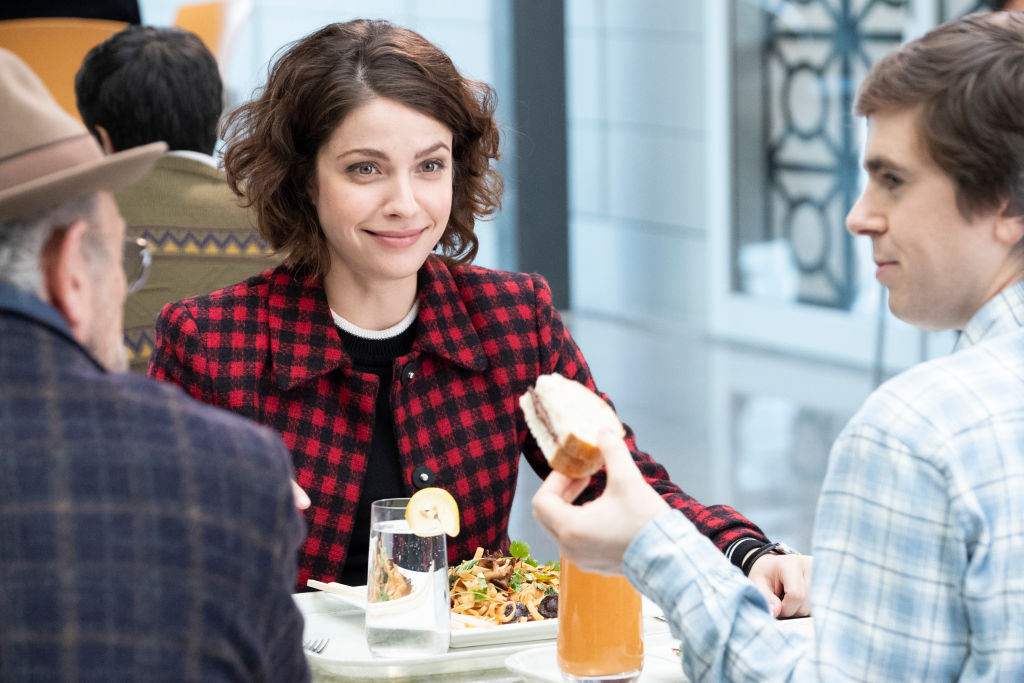 Shaun mentions he had lunch with Lea. As you would expect, Carly was upset to hear they had lunch because Shaun didn't mention it before. When Carly goes outside to get some air, she sees Morgan and decides to vent about the situation. Morgan points out that Carly is probably jealous of Lea and that she needs to work on this. She also says this is the kind of situation Carly is going to have to expect if she dates Shaun.
Will things get too close for comfort with Shaun and Lea?
Lea seems to have a thing for Shaun. She once told Shaun he is "the most honest guy" she knows. Although she hasn't verbally expressed romantic interest, she seems to have some feelings for him. It could just be friendly, but Lea seems to be on the cusp of having full-blown romantic feelings for him.
Most of the time, Lea seems a bit conflicted about how she feels about Shaun. One thing that's clear is Shaun has some romantic feelings for Lea. Although he says they're just friends, and he loves Carly, his actions show his heart is with Lea. We think he wants to work things out with Carly, but he's still emotionally attached to Lea. There are definitely conflicted feelings on both sides.
Lea and Shaun have already been physically close (remember his trip to Wyoming?), so it wouldn't be surprising if they had another moment like this in the future. Now that Shaun is more comfortable being physically close to people, we wonder if it's just a matter of time before he has a weak moment and becomes intimate with Lea. Working with someone can bring people closer together, so this situation could be a disaster waiting to happen. Good luck, Carly.
Read more: 'The Good Doctor': Will Dr. Lim and Dr. Melendez Survive Their First Valentine's Day Apart?
Follow Sheiresa @SheiresaNgo