'The Good Doctor:' Two Surprising Characters Get Even Closer in the Latest Episode
Two characters on 'The Good Doctor' seem to really be hitting it off.
The Good Doctor is officially back from its winter break, and we're slowly learning even more about the characters. Dr. Shaun Murphy's relationship with Dr. Carly Lever is still slightly confusing, though (spoiler) the two seemed to have worked things out by the end of the episode. But two unsuspecting doctors have only gotten closer, and we can't help but wonder where producers are going with this one.
Warning: Spoilers ahead!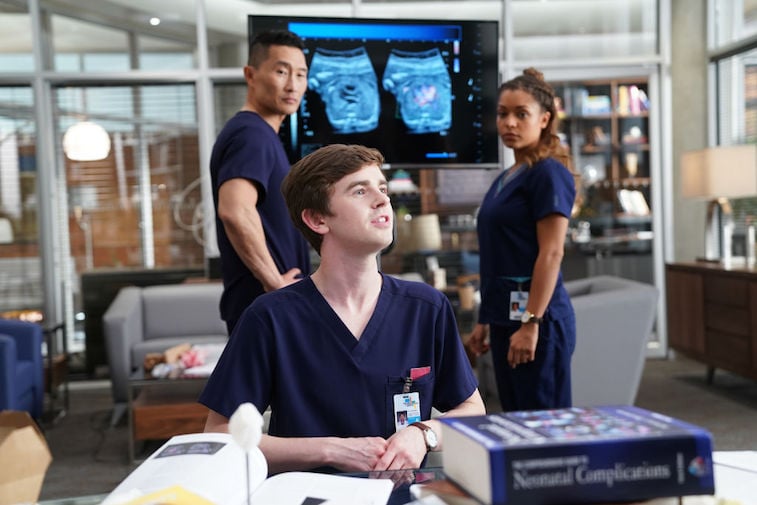 The relationships on 'The Good Doctor' have become a bit confusing
The show isn't even through its third season, yet viewers have already seen plenty of love and heartbreak. Dr. Glassman seems happy with his new wife, Debbie Wexler, and the couple's relationship hasn't been much of a topic in the past few episodes. Dr. Melendez seems to be settling in nicely to the single life (more about that later), though he and Dr. Lim haven't been broken up for too long.
Dr. Murphy and Carly, his girlfriend, have been in a rough patch, and during season 3 episode 11, things weren't going well with them because of how comfortable Shaun was with Lea. Once Lea moved out, the two still had things to work on in their relationship, but by the end of episode 12, all was well again.
Season 3 Episode 12 was a tear jerker
The latest episode of The Good Doctor was not for the faint of heart. Whenever the show opens with a child or teen, it always makes it even harder to watch. Episode 12 followed Angie, a 16-year-old girl who just learned her brain tumor had come back. Though doctors initially thought it was operable, they learned mid-surgery that it was not.
Before the surgery, the doctors held a prom for Angie and her boyfriend, not knowing it would be one of the last memories she'd ever make. Shortly after her unsuccessful surgery, she seized, and the doctors could not save her. Elsewhere in the episode, a man struggled to survive due to a genetic disorder — a problem that was also extremely hard to solve.
The situation with Angie brought two doctors closer
When Angie passed, Dr. Claire Browne, who had recently lost her mother and was still having a hard time coming to grips with it, was greatly affected. The teen's death upset her, and Dr. Melendez helped her overcome it by going on a run with her. But it was the second time in the episode where Dr. Melendez had taken Dr. Browne's hand. The first was during the prom, when he asked her to dance.
The situation with Angie appeared to bring them closer, and it seems like the two could be on the verge of a relationship — or at least a fling. The writers appear to be keeping the option open without making it too clear. It's just another way The Good Doctor pulls its viewers in. Time will tell if something happens between these two.
Fans don't consider Dr. Browne and Dr. Melendez their favorite couple – yet
Right now, fans consider Dr. Murphy and Carly to be their favorite couple, and they made it clear on the show's Instagram. When The Good Doctor's social media account posted a scene between the two, fans showed their love for the couple. "They are such a great couple," someone wrote. "I really like them together," another person commented. "We stan and we ship," another user added.
Dr. Melendez and Dr. Browne definitely aren't in a relationship, but that doesn't mean it won't get there. If it does, fans will certainly speak their minds about it, whether positive or negative.