'The Good Doctor': Where Else You've Seen Paige Spara Before
The Good Doctor is a TV show that's caught viewers' attention. The fifth season of the popular medical drama is about to start, and one of the things fans will be tuning in to see is the relationship between Dr. Shaun Murphy (played by Freddie Highmore) and Paige Spara's character Lea Dilallo. The series has been Spara's big breakthrough, but she was a working actor before. In fact, you may have seen her in a big-budget film.
The charm of 'The Good Doctor'
According to Screen Rant, the medical drama was originally supposed to air on CBS in 2014, but the network backed out. ABC quickly stepped in to take the series on, and it's been an excellent decision. 
The show is based on a South Korean series that TV producers in the US found intriguing. But despite this, and although the South Korean version won many awards, it only lasted for 20 episodes before it was canceled. On the other hand, the US version of The Good Doctor is about to begin its fifth season, and audiences love it. 
The series is about Dr. Shaun Murphy, an autistic man who is a surgeon and has a very rare condition called savant syndrome. Shaun is an excellent surgeon, in part because he's able to detect tiny details and has a nearly photographic memory. 
His social skills, on the other hand, aren't quite as strong. And there's one person in particular who is putting those skills to the test. 
Paige Spara as Lea Dilallo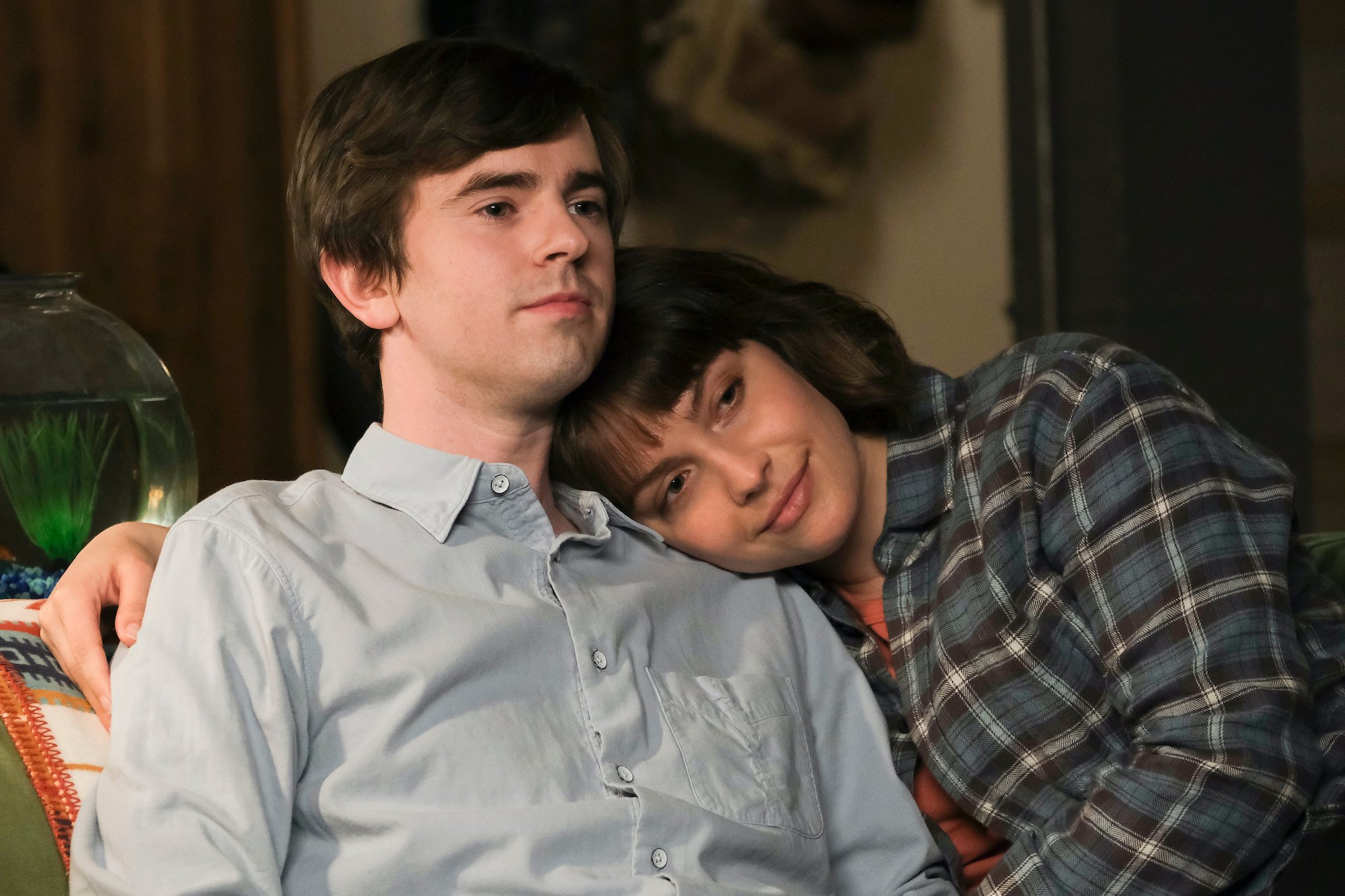 Spara was originally supposed to only appear in two episodes of The Good Doctor. She played Shaun's next-door neighbor, and her interactions with him weren't expected to lead anywhere. Instead, she's become one of the stars of the series, and their relationship only grows deeper. 
Lea and Shaun went from neighbors to being in a relationship with more than the standard serving of difficulty. They struggled to navigate their different communication styles and expectations, and they got together, broke up, dated other people, got back together, and moved in together. 
In season four, they found out they were having a baby, but their joy was cut short when Lea developed blood clots, leading to a devastating miscarriage. According to The Cinemaholic, fans worried at the end of the season that the couple was headed for another breakup, unable to weather Lea's grief. 
Instead, Lea proposed to Shaun, setting the stage for a season five wedding.
Other projects Paige Spara has done
Fans of The Good Doctor and Spara are relieved that she's not going anywhere yet. But that doesn't mean there won't be new opportunities opening up for her. The Good Doctor has been the breakthrough role she's been waiting for, and it's sure to be only the beginning. She's been working her way toward this for most of her life.
According to IMDb, Spara was born in Pennsylvania in 1989, and she started acting at 12 years old, when she joined a children's theater program. She went to Marymount Manhattan College and studied acting. Like many aspiring actors, she struggled to find roles at first, appearing in a few short films along the way. But 2017 seemed to be her year. 
That year, she landed a part in the Reese Witherspoon movie Home Again. She was also cast as Lea on The Good Doctor, and when her role expanded, her possibilities did too. 
This looks like just the beginning for Spara. Although she looks like she's going places, fans hope she won't leave Lea behind any time soon.