'The Good Doctor': Who Plays Dr. Glassman's Wife?
Who plays Dr. Aaron Glassman's wife on The Good Doctor? Here's what Showbiz Cheat Sheet knows about Sheila Kelley.
Sheila Kelley's movies and TV shows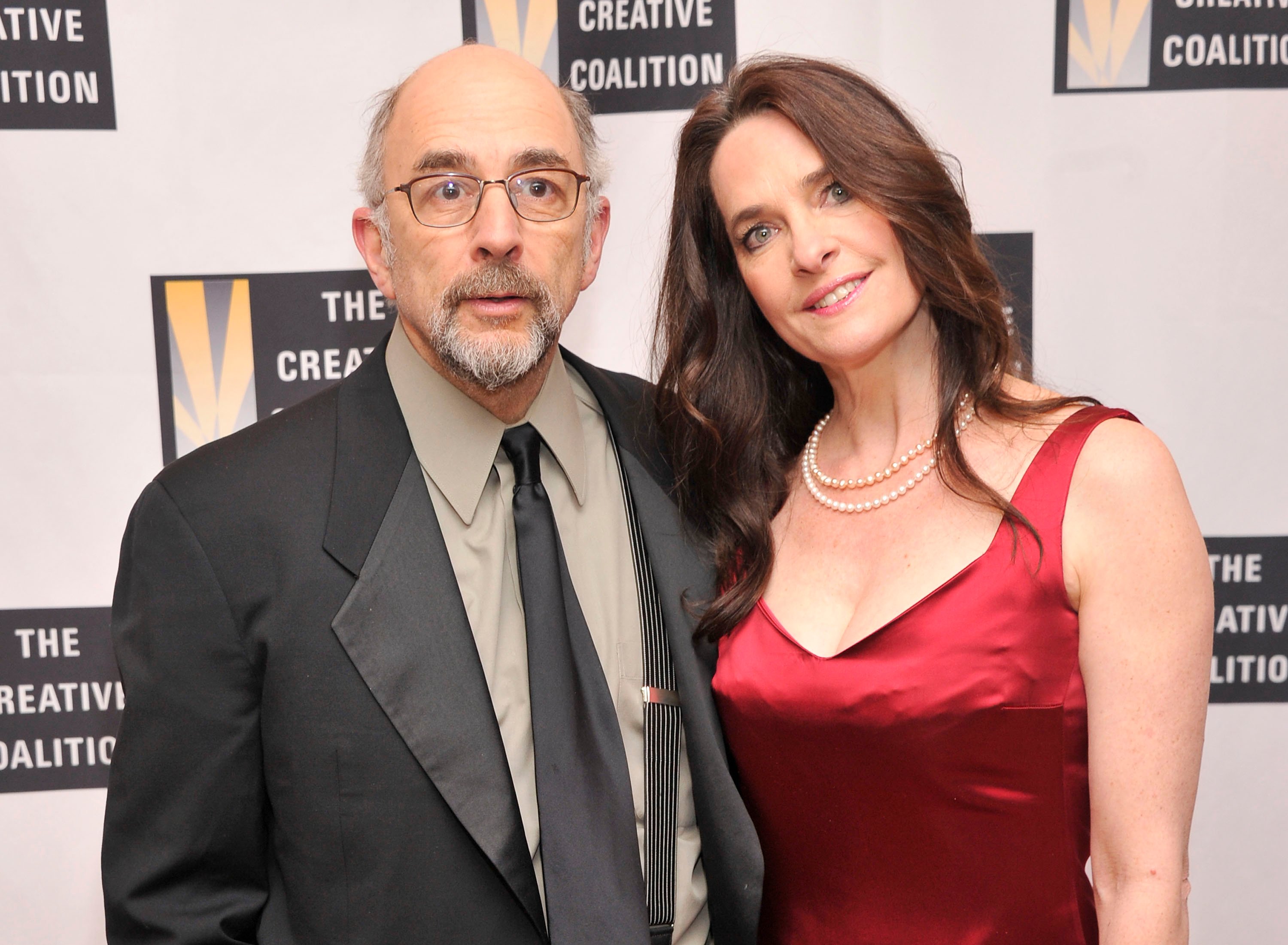 Kelley made her television acting debut in the 1987 TV movie Tonight's the Night. She made her big-screen film debut in the movie Some Girls. After appearing in a few more films, Kelley became a series regular on L.A. Law. She played the character Gwen Taylor from 1990 to 1993. After that, she appeared on the television series Sisters, in which she played Dr. Charlotte "Charlie" Bennett from 1995 to 1996.
Kelley is also known for her appearances in ER, Lost, Gossip Girl, and Thirtysomething. She began playing the character Debbie Wexler on The Good Doctor in 2018. So far, she has one producer credit for the 2000 film Dancing at the Blue Iguana.
Sheila Kelley's highest-grossing films
As of this writing, Kelley's highest-grossing film is Matchstick Men, with more than $59 million in worldwide box office earnings. This includes $36.8 million at the domestic box office and more than $22 million internationally.
Her other high-grossing films include Soapdish, with more than $36 million in worldwide box office earnings; Nurse Betty, with more than $27 million in worldwide box office earnings; and Singles, with more than $18 million in worldwide box office earnings.
Sheila Kelley's S Factor Exercise Program
Outside of acting, Kelly also dedicates time to health and fitness. She is the creator of an exercise program called the S Factor, which incorporates pole dancing, Pilates, and yoga. Celebrities who have sang the praises of Kelley's program include Chelsea Handler, Teri Hatcher, and Real Housewives of Beverly Hills star Lisa Rinna.
Richard Schiff and Sheila Kelley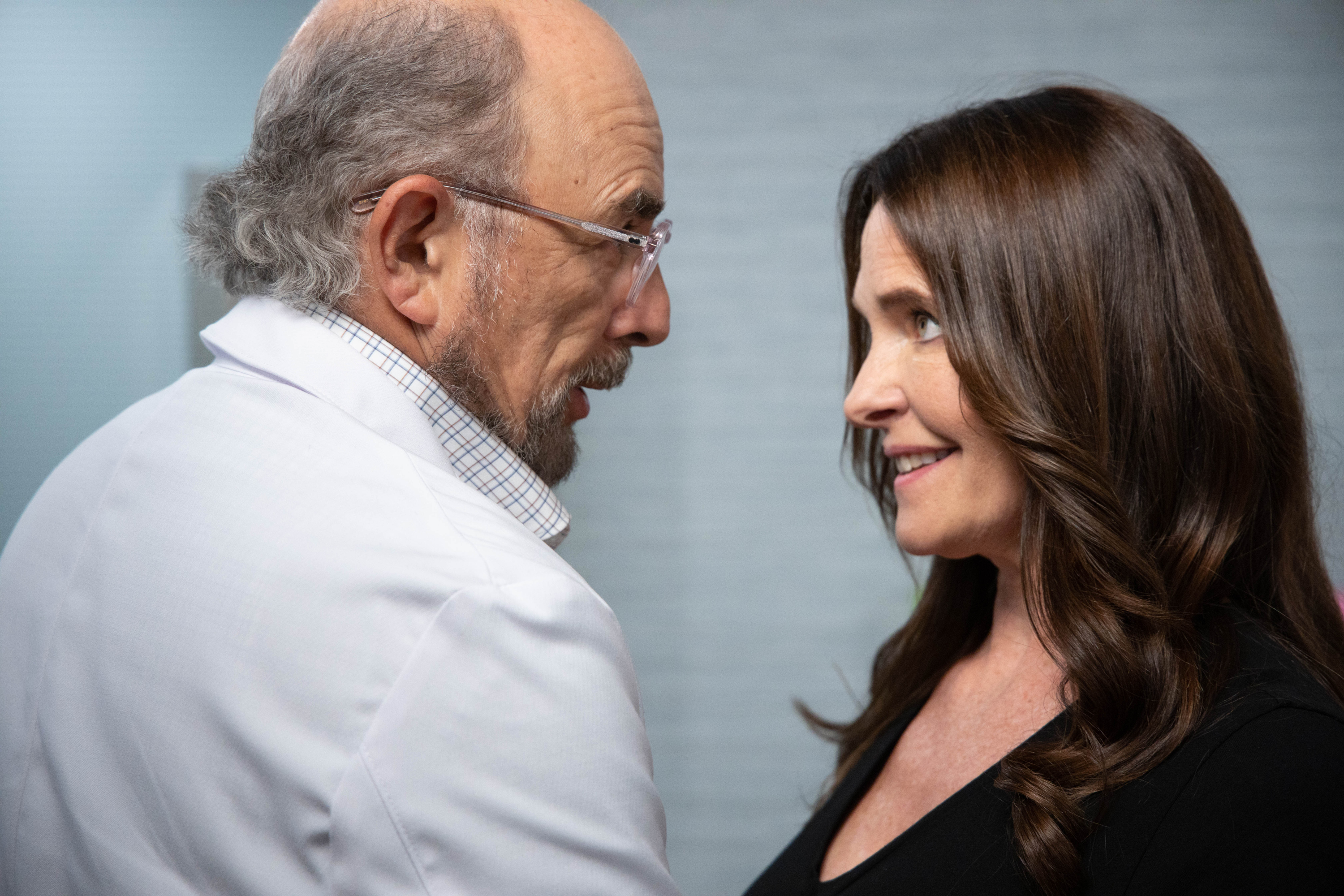 Dr. Aaron Glassman, Debbie Wexler's husband on The Good Doctor, is played by actor Richard Schiff. Kelley and Schiff aren't just husband and wife on TV, they're also married in real life. Schiff says he enjoys working with his wife.
"I love it," he told E! News. "She's such a good actress and she's so alive on camera. I love working with her. She's great. And then we get to have dinner together back at the hotel, so it's awesome."
What's happening with Dr. Glassman and Debbie?
The Good Doctor Season 4 shows Glassman and Debbie having some relationship trouble. The COVID-19 pandemic has adjusted everyone's plans, and Glassman decides to stay home to reduce his chances of becoming infected. Unfortunately, being home all day has caused conflict between him and Debbie. She wants to spend more time together, but Glassman wants his space.
At one point, Debbie interrupts Glassman's video call so she can ask him if he wants nuts in his meal. Her constant interruptions and overall chipper attitude irritate Glassman, and he not so subtly sends her the message that he would rather be left alone. Debbie gets the message loud and clear, and she moves out of their bedroom and into a guest bedroom. There's definitely trouble in paradise.
Follow Sheiresa Ngo on Twitter.