'The Good Fight': Christine Baranski Says Fans Can Expect 'Marvelous Surprises' in Season 4
The Good Fight is back!
The streaming-only spinoff of The Good Wife returns to CBS All Access with brand new episodes on April 9, 2020. Emmy Award-winner Christine Baranski, who plays the show's main character, Diane Lockhart, is opening up about what fans can expect from the show in Season 4. Warning: For those who haven't watched previous episodes of The Good Fight, prepare for some spoilers about how Season 3 ended or look away!
Diane Lockhart worked as a partner at a law firm before planning to retire
Baranski has portrayed Diane, a high-powered attorney, for more than a decade. The 67-year-old actress began playing the role in CBS's legal drama, The Good Wife, opposite Julianna Margulies as Alicia Florrick, a stay-at-home mother who returned to her law career after her husband went to prison.
After years spent as a partner at a law firm, Diane headed for retirement but had to call it off after she lost all of her money. That's where Baranski and her character picked up when Season 1 of The Good Fight debuted in 2017.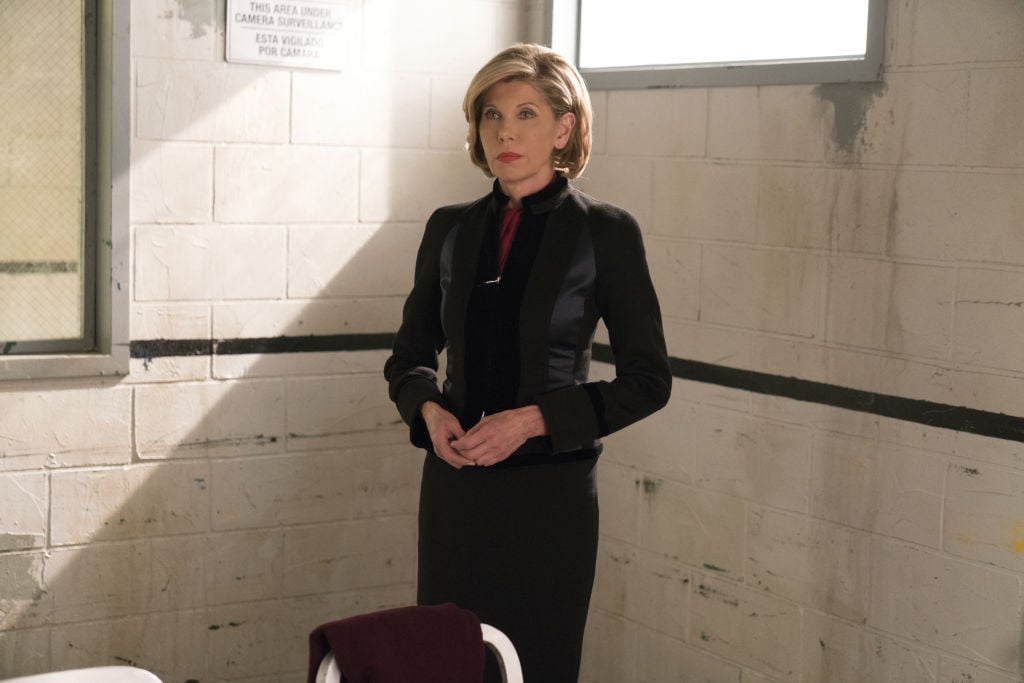 During an interview with Variety published on April 8, 2020, Baranski let fans of The Good Fight in on what they can expect in upcoming episodes. While she couldn't give specifics, Baranski said there's certainly more drama in store for Diane as she navigates being a lawyer during President Donald Trump's administration. 
Season 3 of 'The Good Fight' ended on a cliffhanger
Ending in May 2019, the tenth and final episode of Season 3 left fans wondering about Diane's fate. After severing ties she'd made earlier in the season to a radical group with the mission to take down Trump, SWAT made a surprise visit to Diane's home. The episode ended with her asleep not knowing who or what waited for her. 
Christin Baranski says Season 4 premiere is her 'favorite episode'
Robert and Michelle King, the husband and wife team behind The Good Fight and its predecessor, took a different approach to the opening of Season 4. Audiences may remember that Season 1 of The Good Fight began with Diane watching Trump win the 2016 presidential election. In a twist, Season 4 opens with Diane seeing Hillary Clinton win instead. It's an episode Baranski says "exists almost on its own."
"It's like a little prologue, and it doesn't necessarily launch the whole season or all of the characters, but you could say it launches Diane in another direction," she told Variety. 
What direction that might be we don't know but according to Baranski, her character will still be fighting even if it looks a little different each season. The actress continued, saying fans will be kept on their toes.
"I really do think there are some marvelous surprises in store for the audience — maybe more than any other season that we've had," she said before adding, "We've never had an episode such as the first episode of the fourth season."
She liked it so much, it became her favorite episode ever.
"When I read it, I said to the Kings, 'This is my favorite episode you've ever written for me in the 11 years I've played the character,'" Baranski said, calling the Season 4 opener "witty and visionary and nostalgic at the same time." 
Watch Baranski in Season 4 of The Good Fight on CBS All Access.