'The Good Place': All The Times the Series Finale Made Us Weep Violently
Here are all the moments in 'The Good Place' series finale episode that if you watched and didn't cry, you might be a sociopath.
"Goodbye, fire squid. Hello, silver fox." It's a perfect line from a perfect character in a perfect series finale. (The season 4 end of The Good Place forking killed it, in our humble opinion). But naturally, as things like death and the afterlife tend to do, the series finale also made us cry–a lot. We've put together all the moments in The Good Place final episode that if you watched and didn't at least get a lump in your throat, you might be a sociopath. [Spoiler alerts for The Good Place season finale below].
When Janet and Michael say goodbye (really, when all of the characters say goodbye)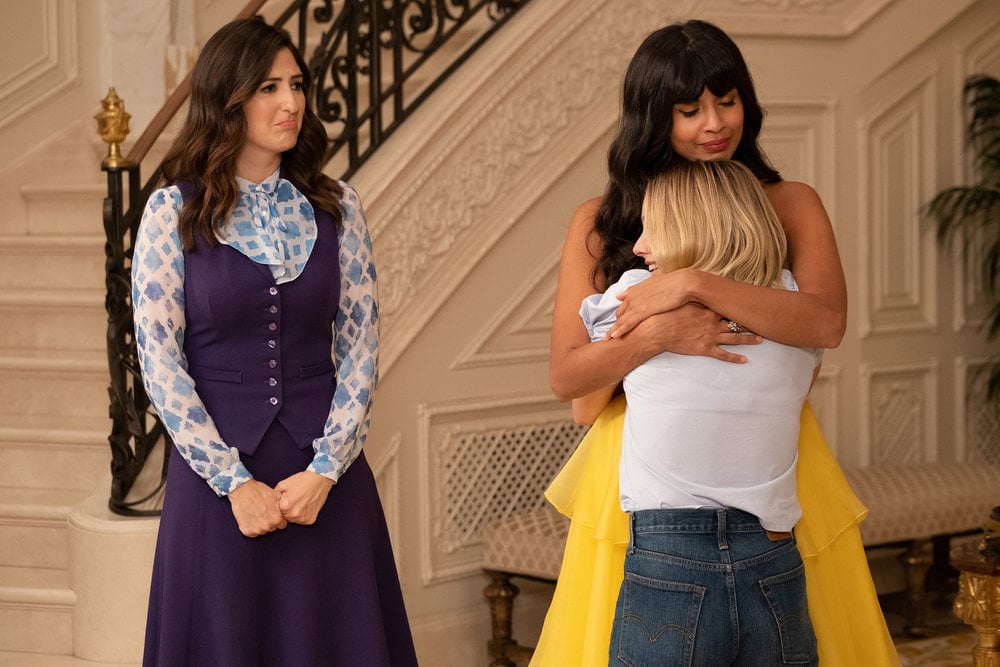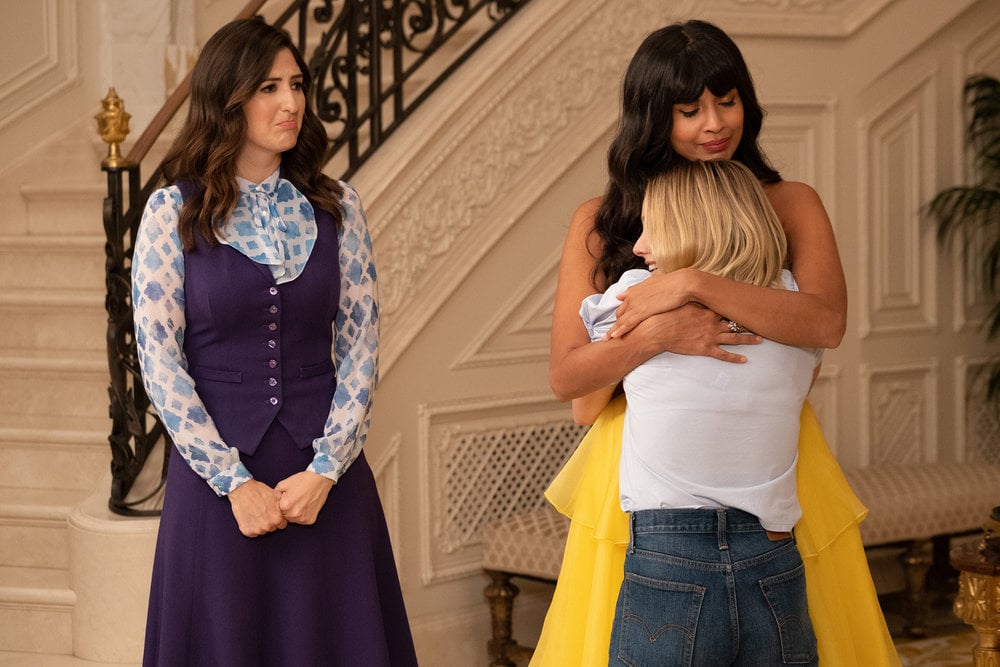 This scene reads like a mother sending his son off to college, and it's perfect. Michael, played by the incomparable Ted Danson, achieves his biggest dream in the universe: becoming a human. And Janet, (played by D'Arcy Carden, who as far as we are concerned invented comedic timing), sets everything up for Michael on earth.
"Make a doctor's appointment as soon as you get down there," she tells him. Janet also instructs Michael to the salty foods to a minimum, for his blood pressure.
"You have blood now," Janet reminds Micahel.
"ill be fine, I'll be okay," Micahel says.
I know," Janet responds. "I just worry."
Janet sends him off with the most practical advice that only the mother figure of the universe would give: don't buy insurance from car rental companies, "it's a scam."
The last shot of the last episode of 'The Good Place': Eleanor and Chidi on the bridge in Paris
Don't talk to us about this scene.
After the series finale aired on NBC, the cast joined Seth Meyers for a live post-show interview. Kristen Bell revealed on the recap show that Eleanor and Chidi's heartbreaking scene on the Paris bridge was actually the last shot they filmed for the series. Making it all the more emotional for the actors.
"Mike, our creator kept it rolling," Bell said, even as she and her scene partner William Jackson Harper started crying. "We were just both sobbing."
Which is totally crazy, because we weren't even weeping into a pillow, like, at all…
Every time we saw those d*mn trees
Why are the Redwoods so freaking beautiful? In the aftershow, The Good Place cast talked about how filming there was an incredibly emotional experience. And we get it–those shots of the wooded giants looked like heaven. (We suppose that's the point). If only we could all live as long as we pleased, decide on our time to go when it felt right for us, and release the energy of our being back into the universe by walking through a portal in the Redwood forest. If only.
The after-show with the cast of 'The Good Place'
Just twenty minutes of The Good Place cast showering each other with love? Yeah, we're in. To close off the after-show, host Seth Meyers had each cast member give a toast to someone else in the ensemble, and the results were as tear-jerking as the finale itself. They're actually friends in real life (it seems like)!
"I think that you one of the most beautiful souls, one of the smartest, kindest [people], and wise in a way that I don't think you understand," Jackson Harper told his costar Manny Jacinto, who plays Jason on The Good Place.
Carden finished off the toasts with a touching tribute to Bell.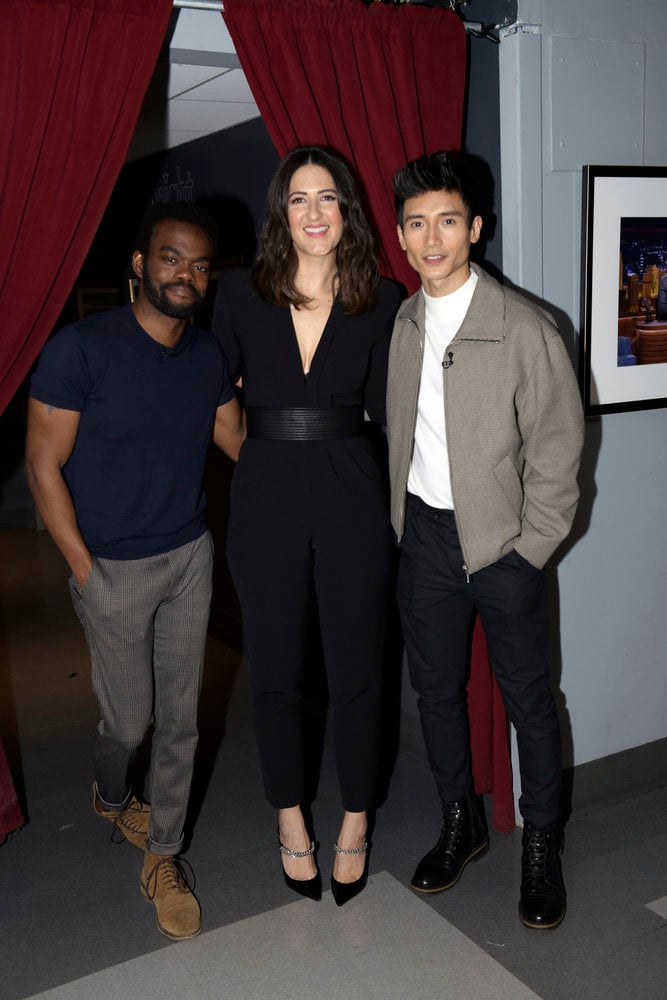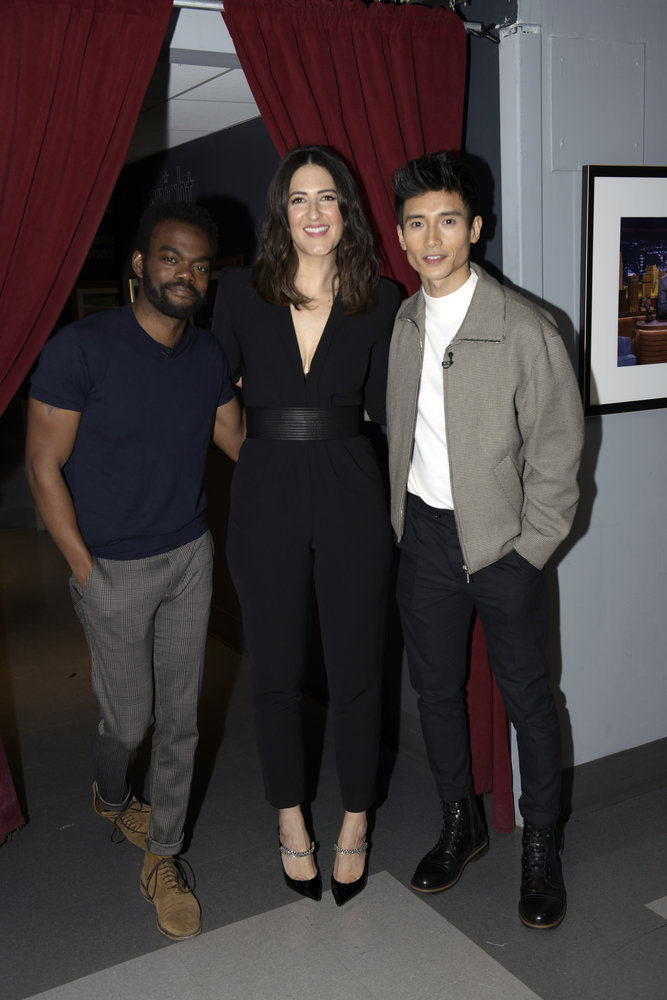 "I love you so much," she gushed. "You have become one of my best friends. I am so grateful that you let us into your life and into your soul … We're so lucky to be your friend and your family."
But nothing got us like Danson's toast to Carden:
You just make me happy to be around. Your kind, sweet, generous heart is always on your sleeve … You kind of were the emotional heart of the show for all of us. You were always there and nonjudgmental and loving to all of us. I really adore you … And you created one of the most amazing characters on television, and you did it in a brilliant way.
We're not crying (again), you are!
Chidi talking about the Buddhist concept of death as a wave
Eleanor and Chidi share one final beautiful moment in Paris. Then, the creators of The Good Place, as if they are out to personally and emotionally victimize us, throw a piercing dagger into our tiny, fragile hearts, in the form of soundtrack. That's right, they play Arvo Part's heart-wrenchingly simple, beautiful, instrumental "Spiegel im spiegel" over shots of Danson, Carden, Bell, and Jackson Harper being really, really cute together.
Just when you thought you were done crying. All of a sudden it's sunset, and Chidi is talking about death. (The song is still playing). While of course, these characters have already technically died, their essence lives on in the afterlife. But now they have architected an escape even from paradise; an ultimate death, a disappearance of being.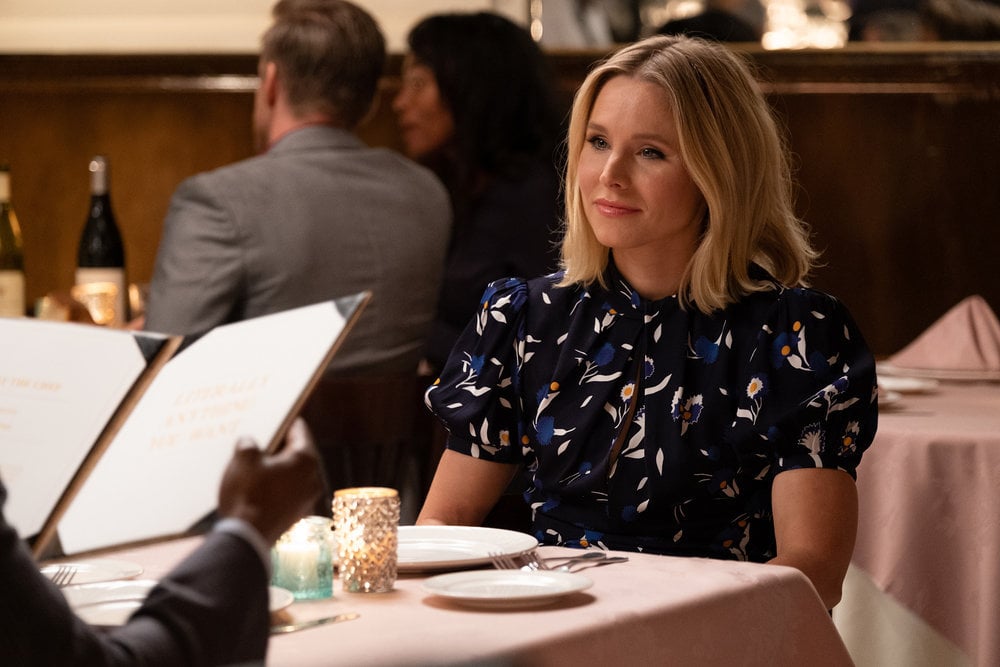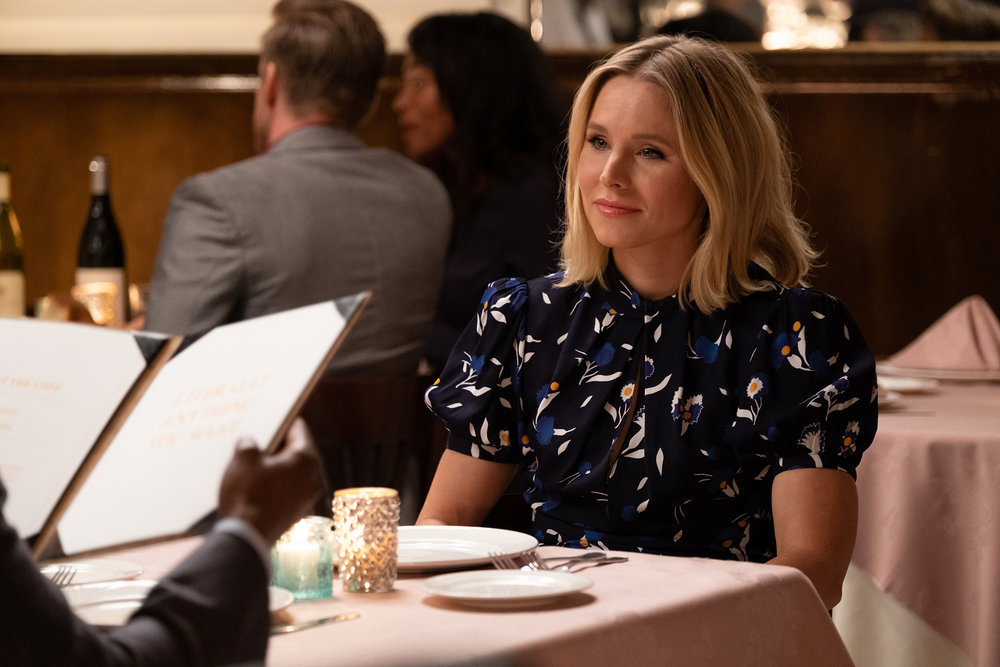 We're not even going to attempt to quote Chidi's explanation of the Buddhist theory on death, because we are not William Jackson Harper and you are not Kristen Bell and therefore we will ruin it. Just go watch it.
We'll just say this: Eleanor's line, "say goodbye to me now, and leave before I wake up," may have broken us forever. So thanks, The Good Place.
'The Good Place': the series finale solved the mystery of what happens after we die
What a final scene of the series. So, what happens after we die, like, really die? This is another tough one to describe, but we'll try: We turn into little bits of goodness. Tiny dots of nice thoughts and kind ideas that rain down on the living and make things sweeter, and friendlier, and softer. It's pure and lovely –just like The Good Place.
Take it sleazy, y'all.