'The Good Place:' D'Arcy Carden Says This Part of Playing Bad Janet Felt 'Kinda Shi*ty'
Though The Good Place may have come to an end in early 2020, people are still buzzing about the innovative show and its talented cast. Created by Mike Schur (of The Office and Parks and Recreation fame) the show seeks to unpack what it means to be a good person and explores the age-old question of what happens to us after we die. Though the show was short-lived, and only four seasons, it ended on a high note, garnering several Emmy nominations for its final season.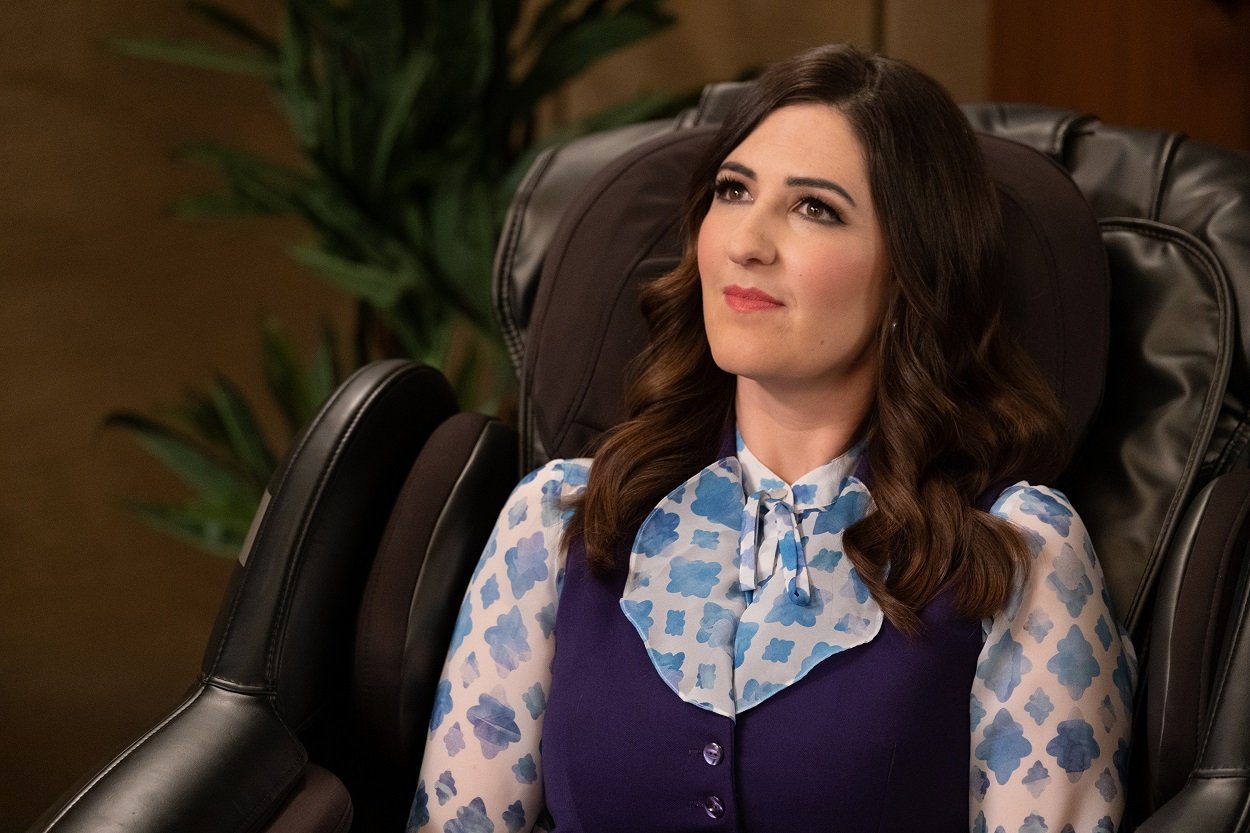 Part of what makes the show so fun and special is the way in which the mundane is juxtaposed with the extraordinary. Since The Good Place takes place in the afterlife, there's room for more absurdity and magic alongside things that we, as viewers, are already familiar with. One such example of this is the character of Janet. Played brilliantly by D'Arcy Carden, the character is a mesh of what is old with what is exciting.
D'Arcy Carden played a very unique role in 'The Good Place'
On The Good Place, Carden primarily plays the role of Janet, an informational database in the form of a human woman. In a few ways she's something humans are familiar with. She's a bit of an Alexa type, capable of providing assistance and answering questions that the humans may have. However, as Janet is gifted with all the knowledge in the universe, there's a level of magical realism to her that is particularly fun and endearing.
RELATED: 'The Good Place' Series Finale Originally Had a Different Ending
Carden's place in the cast of The Good Place is particularly unique because she doesn't just play one character. Instead, she plays a whole host of other Janets as well. As there are Janets in every sector of the afterlife, Carden had the opportunity to play regular Janet, Bad Janet, Neutral Janet, and Disco Janet, which all had unique personas. Carden even had the opportunity to play each one of her cast members as a version of Janet.
Carden loved the opportunity to improvise as Bad Janet in 'The Good Place'
Though Carden admitted that her main role of Janet was her favorite Janet to play, she also shared that Bad Janet has a special place in her heart. Since Carden has a background in improv, she enjoyed the opportunity to improvise when she was portraying Bad Janet. In an interview with The A.V. Club, The Good Place cast member revealed her favorite part of portraying Bad Janet.
"Getting to improvise more," Carden shared. "We didn't have a very heavily improvised show—we almost didn't improvise at all. But there was always something about Bad Janet where the directors or the writers would say, 'Okay, let's do another one, but be meaner this time. They let me do a little bit more with Bad Janet than we did with any of the other characters, which was a blast." The Good Place star added.
Carden didn't love being mean to her fellow castmate, Ted Danson
While the Barry actor loved playing Bad Janet, there was one aspect that she wasn't too thrilled about. As she is very close to her fellow cast members of The Good Place, she didn't relish having to be mean to Ted Danson via his character, Micheal. "But also, then you'd end up sort of being mean to Ted Danson, which kind of feels shit*y," she confessed. Carden may not have enjoyed being mean to Danson, but we certainly enjoyed watching her do it. After all, the show wouldn't be as fun without Bad Janet calling people skidmarks.