'The Good Place': D'Arcy Carden Thought Another Actor Would Play Bad Janet
The Good Place star, D'Arcy Carden was sure another actor would be cast to play the role of Bad Janet. But she was thrilled to be able to play the role.
When it comes to the cast of The Good Place, it's clear that each and every actor has solid emotional range. Given the twists and turns and shocking reveals of the series, the characters were often all over the place literally and emotionally. But, one actor who truly stood out in terms of range was D'Arcy Carden, who was perfectly cast as everyone's favorite "not a girl" in the show.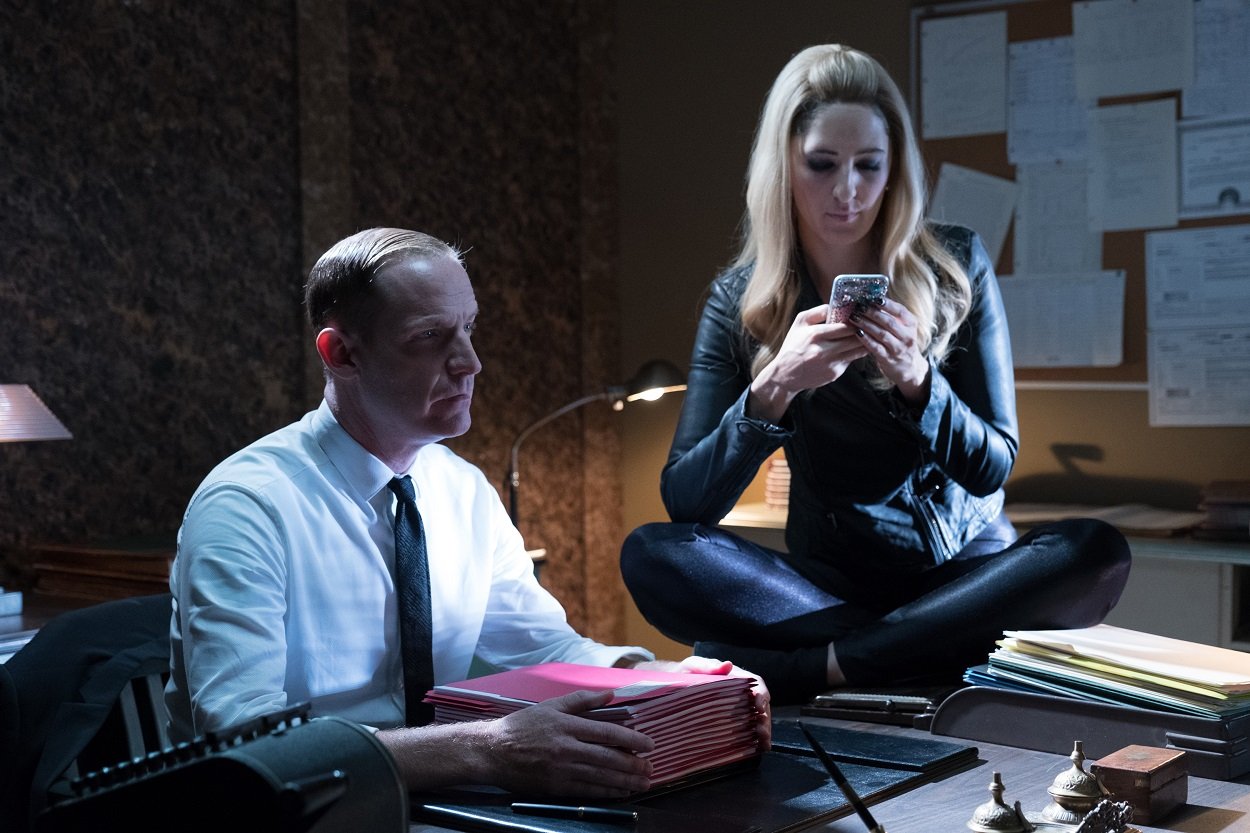 Of course, Carden was originally cast as Janet in The Good Place. Though she takes the form of a human woman, Janet is actually an informational database system that contains all the knowledge in the universe. Generally pleasant in demeanor, it's wonderful to see Janet become even more life like as the series progresses.
D'Arcy Carden played multiple roles throughout 'The Good Place'
Of course, Janet wasn't the only role that Carden played in The Good Place. As the series progresses, viewers learn that there are multiple Janets in the afterlife universe. There are Good Janets, Bad Janets, Neutral Janets, and even Disco Janets, each with their own personalities (or lack thereof). Carden's ability to bring new life to each different version of Janet truly speaks to her acting abilities, making her Emmy nomination for the role very well-earned.
Carden even successfully portrayed a version of Janet for each of the four humans (Chidi, Eleanor, Jason, and Tahani) in an episode of The Good Place aptly titled "Janet(s)". But, which version of Janet was Carden's favorite to play? In a recent interview with Goldderby, Carden revealed her all-time favorite version of her character.
Which character does the Emmy nominated actor like best?
 "I have a soft spot for regular old Janet-Janet," Carden revealed. "It feels very natural. But I certainly loved playing Bad Janet. There was different reboots of regular Janet that felt like different shades of Janet. But Bad Janet felt like something altogether different. How fun," The Good Place actor revealed.
In fact, Bad Janet is so different from her main role, she believed that Mike Schur (who created The Good Place) would cast someone else for the part. "I remember when Mike Schur told me there would be a bad Janet, he didn't say that I would be playing her," Carden revealed. "It was the day after I was cast. There was this little part of me thinking, 'Oh God, who's gonna play her?' I was very happy to hear that I got to. It was such a different energy."
Carden had no idea that her character wasn't human when she was cast in 'The Good Place'
But playing Bad Janet wasn't the only thing that Schur kept from Carden. He also didn't tell most of the cast the big twist of the first season of The Good Place. Furthermore, when Carden was auditioning for the role of Janet, she didn't even know that the character was non-human. In an interview with Rolling Stone Carden got candid about her unique audition.
"There was no indication that [Janet] was AI or robotic or anything at all," The Good Place star shared. "It was a helpful woman who was the operator on a health line. The scene was that somebody was calling her and saying, 'My doll is broken. So I'm calling a broken doll hotline and you have to tell me how to fix my doll.' And she was just, like, giving people good advice: 'Oh, the eye fell off on your doll? Well, find a button and sew it on.' An unflappable help operator, I guess, is the way I would explain it," Carden revealed.
Love for all Janets
But, despite the fact that Carden didn't know she'd be playing a robot or Bad Janet, she appreciates all of the roles The Good Place provided her with. "There's something fun about every Janet, even Neutral Janet. Even though there's nothing to her, it was very fun to play her. I love it all, man."